Two architects with an eye for detail and the love of the outdoors found their perfect location to celebrate their union – on the beach at the Datai, Langkawi. Graham grew up in Scotland, and that was where he met this cute, Malaysian-born girl named Elaine. With such a deep attraction to life off the grid, Graham and Elaine chose to live in Nova Scotia, Canada (google it, the location looks totally AMAZING!). It boasts a totally magical natural landscape, and they own a house in the forest overlooking the cove to the south and the Atlantic ocean to the east. Photovoltaic panels power their house with electricity, and they use wood for heat and water from a well. Their neighbours include birds, squirrels, porcupine, loons, ducks, deer and mink.
What a lifestyle that is so connected to nature. I love the thought of it, though I don't think I am personally able to live like that!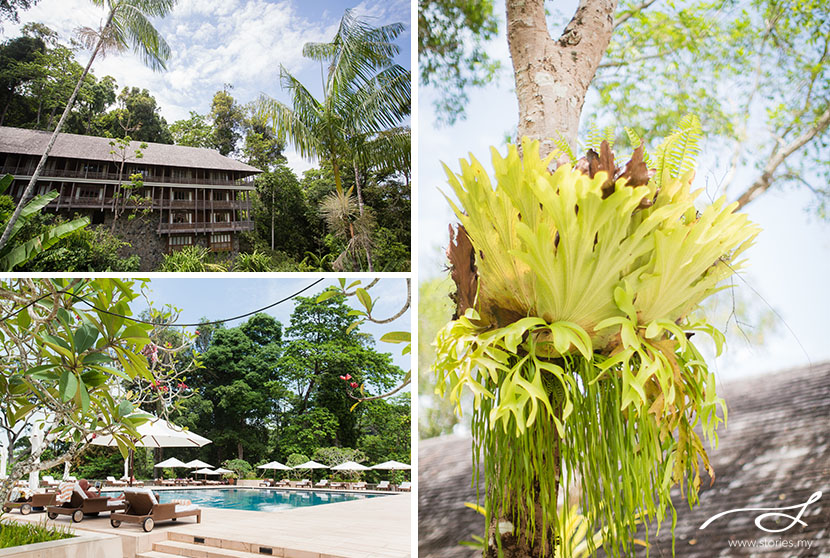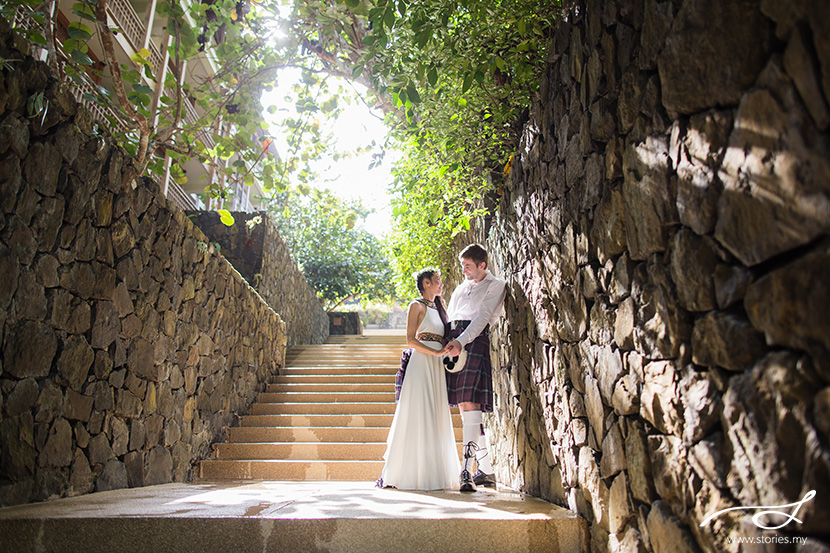 Graham and Elaine's wedding was the perfect blend of Scottish tradition meeting Malaysian flavours. Even her wedding gown had elements of the Scottish kilt and the top of her gown had Indian elements, representing Elaine's heritage. The colours green and purple are their favourites and they have incorporated them into their attire and wherever possible. Elaine's mother crocheted the sole-less sandals for the bride and her bridesmaids and the whole look with the decorations were so rustic, organic and natural.
At the wedding reception, they shared stories of places they have been to and things they have done through story cards displayed on each table. So many intricate details that are simple, minimal and thoughtful.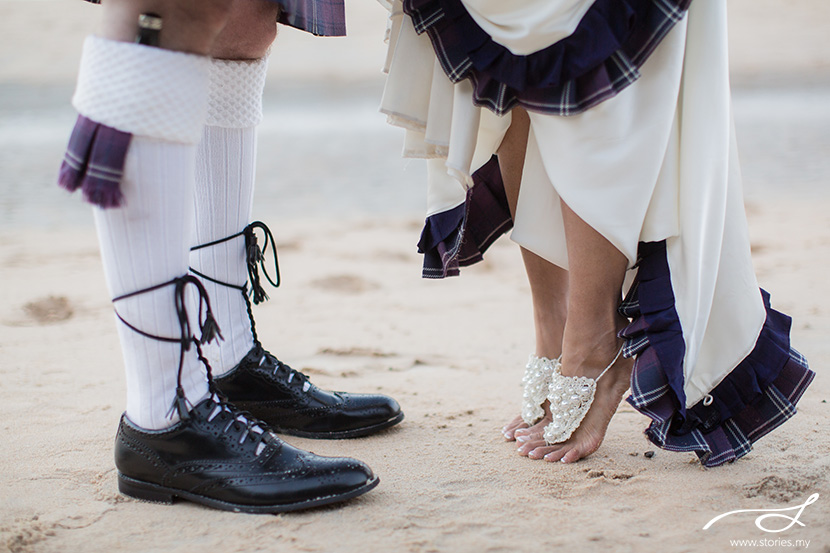 Continue Reading