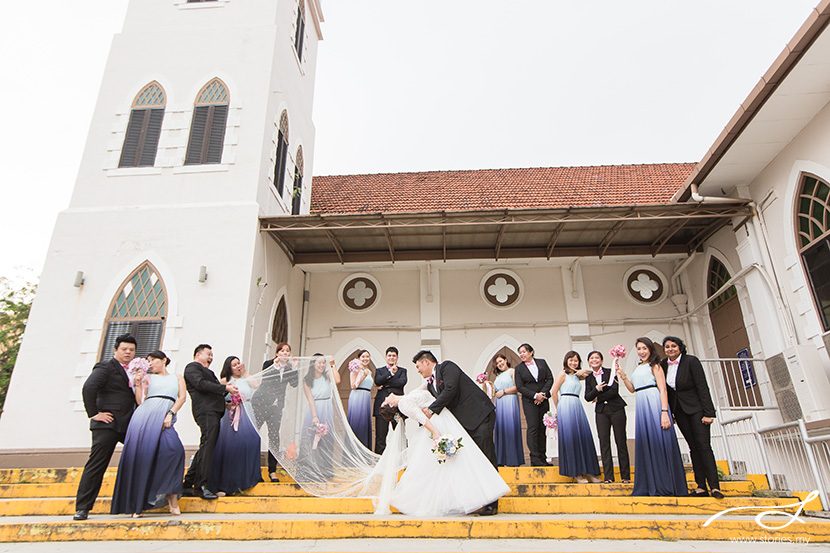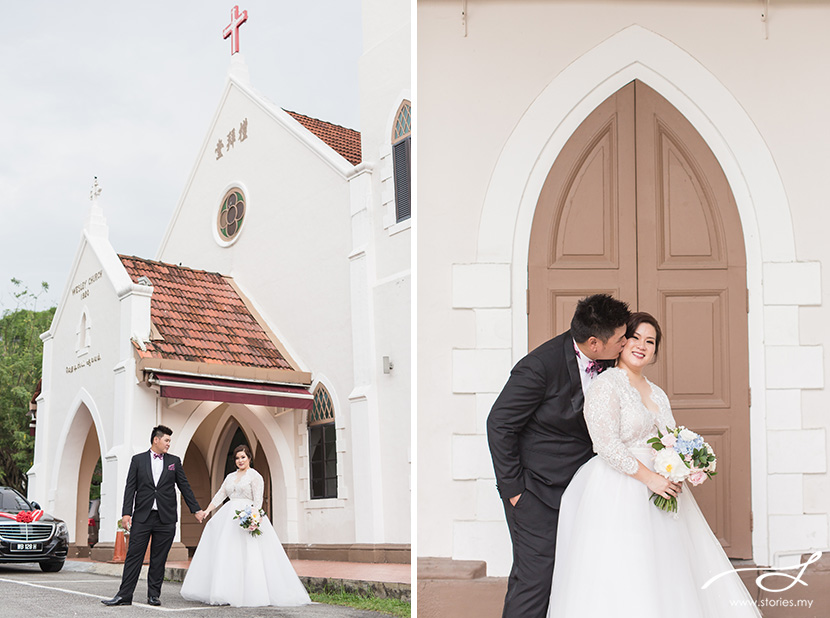 On the day of Jonathan and Lyn Yen's wedding, family and friends gathered in Seremban… all ready to dance right into Lyn's family home and pick her up for church. Jonathan's heng tai entourage consisted mostly of his female friends, and they were totally into the role… with their matching #sokhooyetsowong t-shirts, cool sunglasses and tough attitude. On the other hand, Lyn's bridesmaids were in beautiful two toned blue dresses. Lyn's gorgeous wedding gown was designed by one of our previous brides, Katrina who was totally emotional seeing Lyn in it!
There were a lot of interesting 'drama' happening on this wedding day… from Jon innocently leaving the bridal bouquet in the freezer before the wedding day, to discovering a broken button on his tux, to someone accidentally taking one of the groomsmen's shoes leaving him stranded just before church…thank God there were solutions to everything!
Most importantly, thanks to Lyn's grandmother and brother, they managed to find a spare button, sewed it onto Jon's tux and rescued the day. In church, Jon was tearing as Lyn walked down the aisle… he was just so overcome with emotion…though Lyn and his friends broke out in laughter as a response to that. I just felt, "Aaw… this is really one soft, tender hearted man, just like a giant teddy bear!"
We had a great time in Seremban that day, and then also 2 weeks later in Sofitel, KL for the 2nd half of their wedding. If you would like to read more of their story and view their pre-wedding photos, please click here.