Garden Ceremony & Dinner Reception: Shangri-La's Rasa Sayang Resort, Penang, Malaysia
Photographers: Grace & Johan
Videographer: Wedding Story
View part 1 of the wedding.
While the rest of the guests were getting ready for the dinner reception, the bridal party together with Mo and Greta were out on the beach having some fun!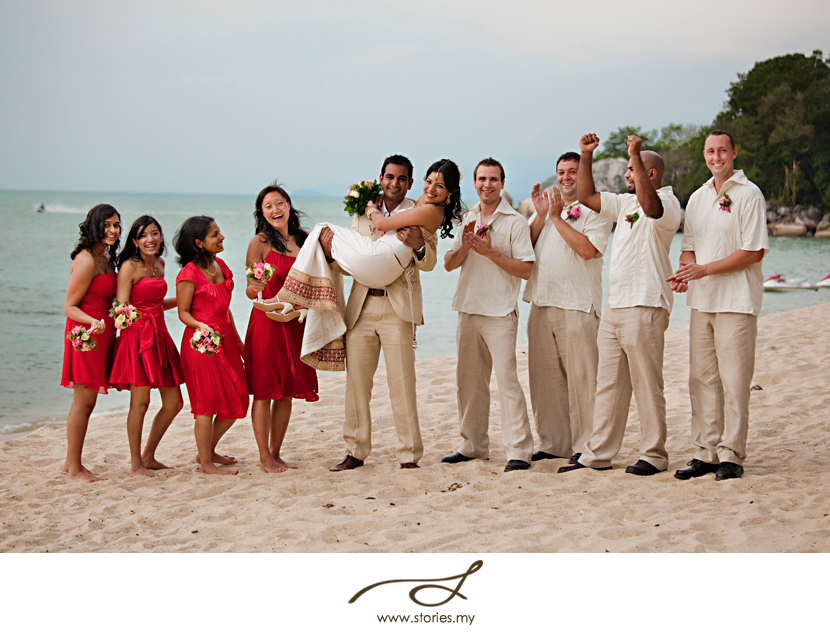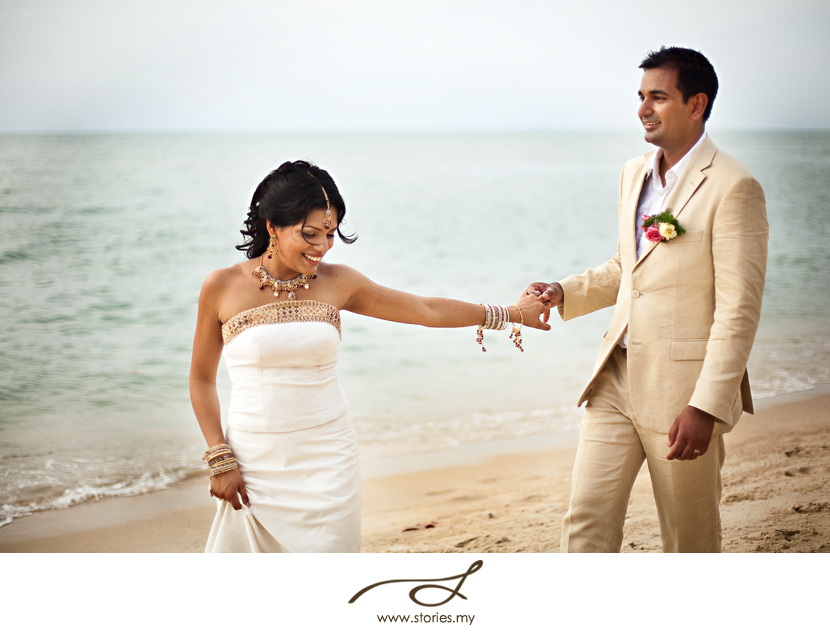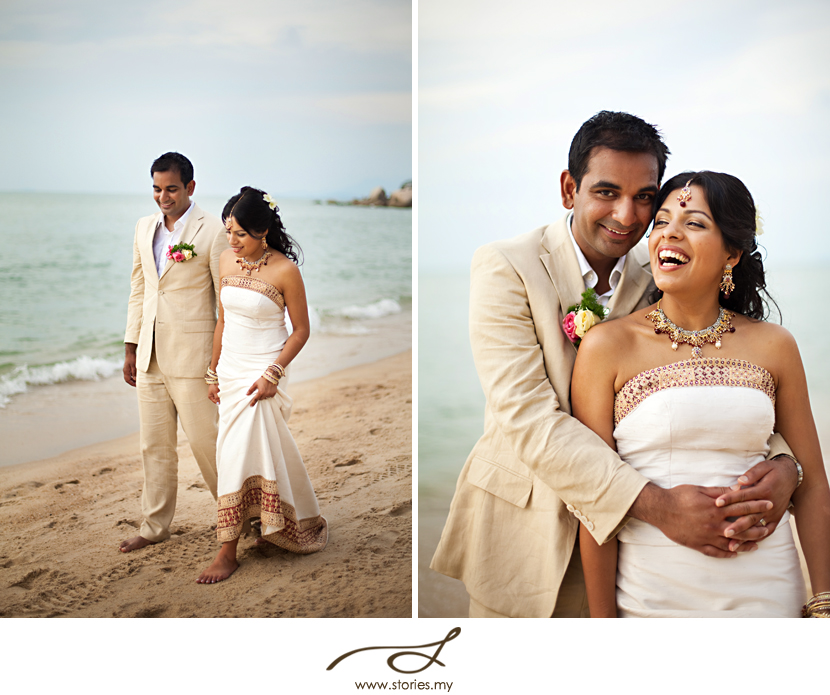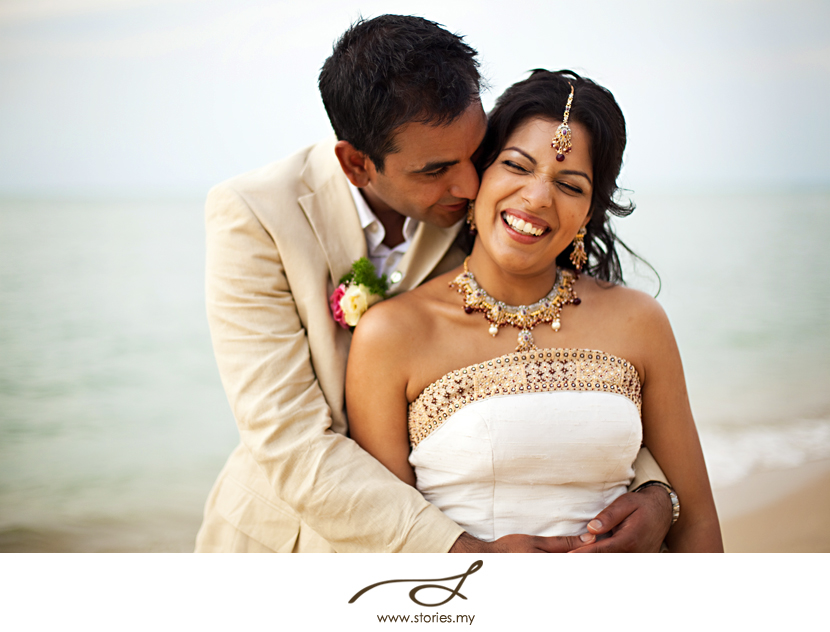 Johan took this shot below while I was shooting from another angle…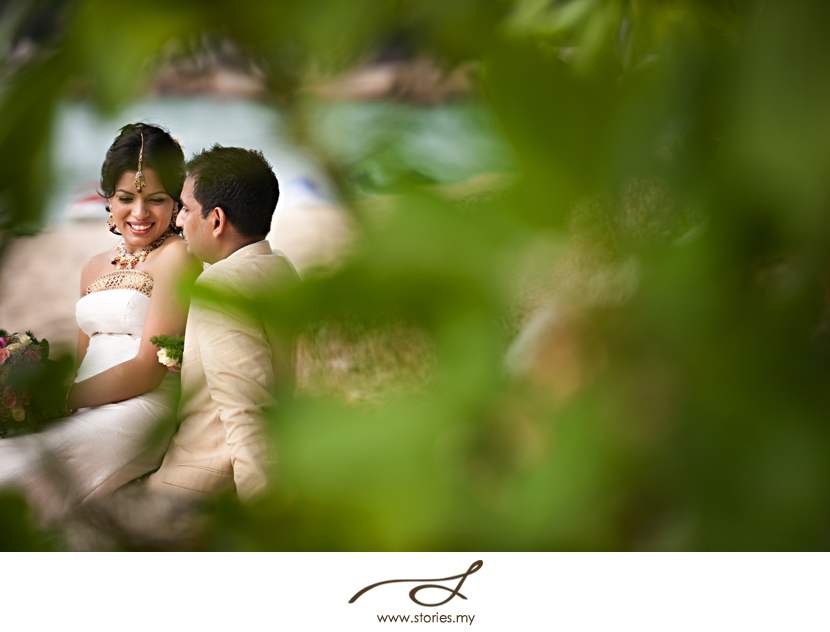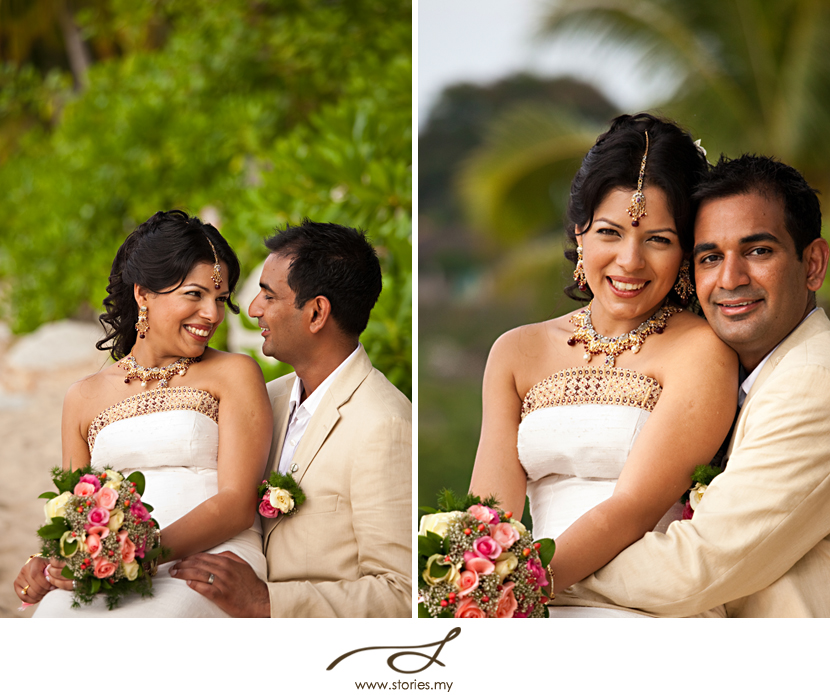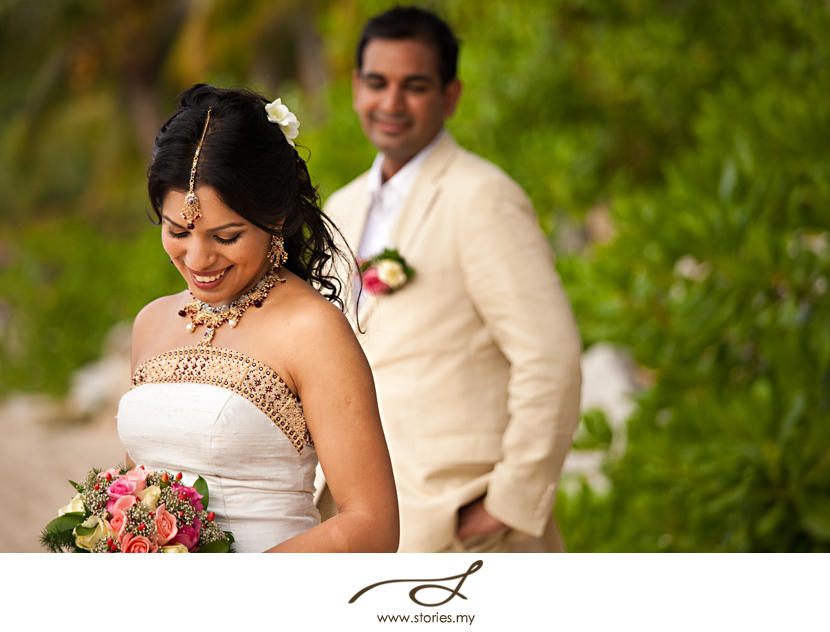 Mo wanted a shot of Greta in her veil, so we quickly hooked it on, and got this shot… I love the detail on her veil!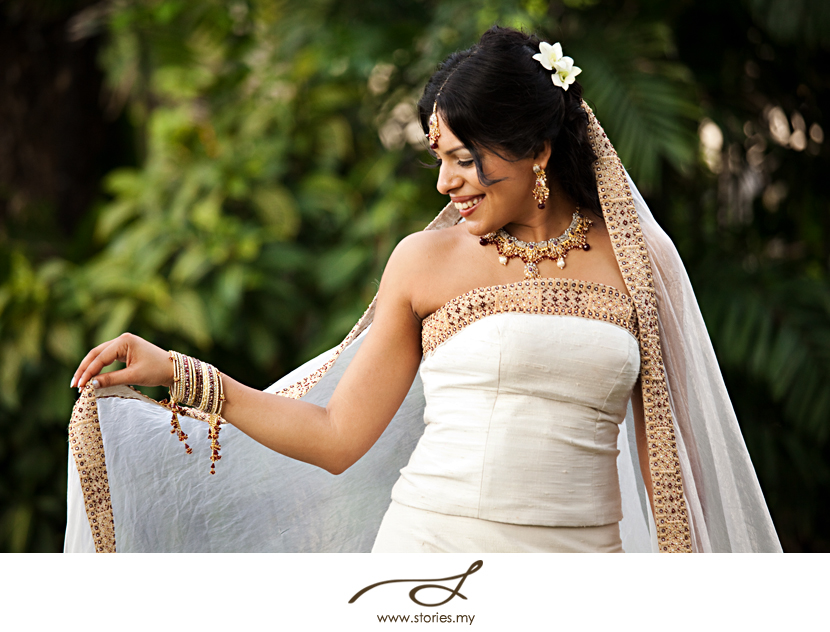 A lot of things in this wedding are themed red. Like the tables and chairs in this ballroom.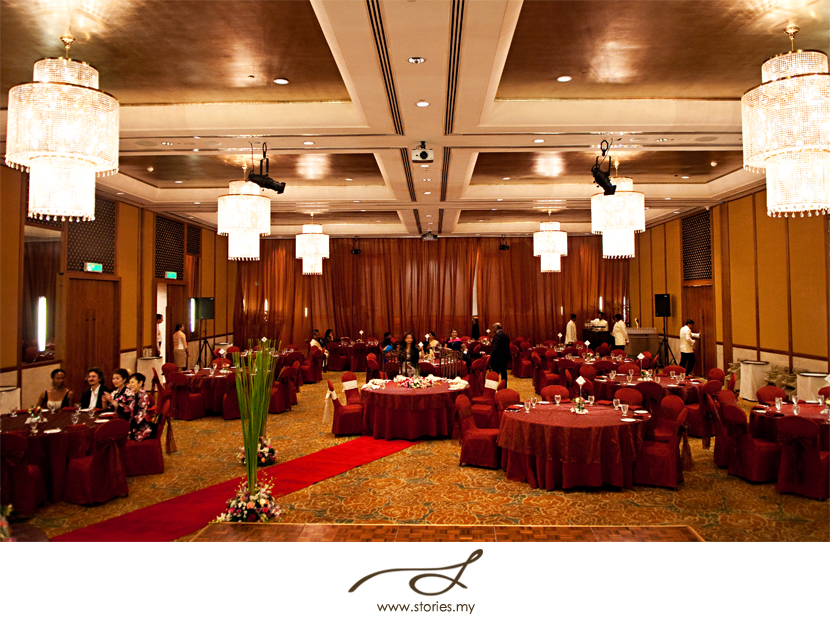 And so, it only made sense to take the ring shots against something red!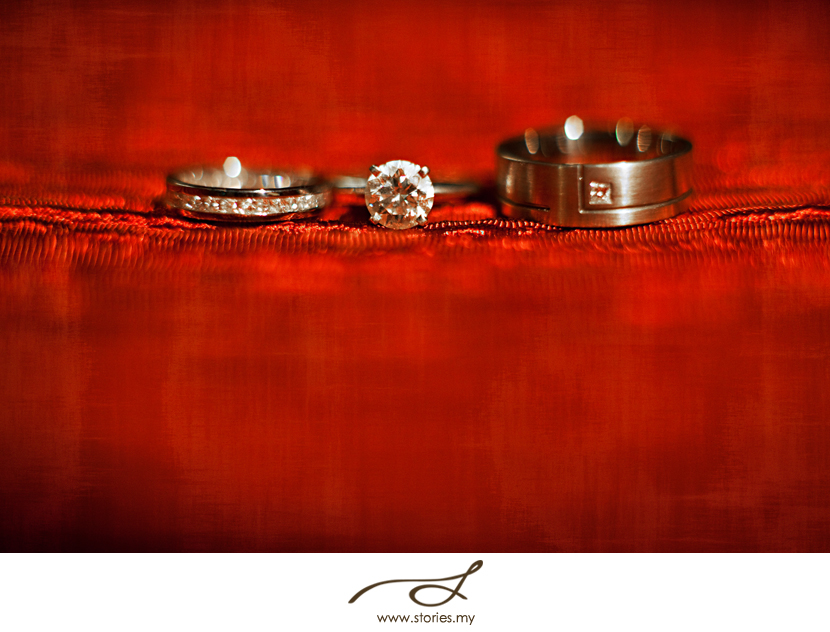 The cake at the dinner reception varies in colour depending on the lighting at that time.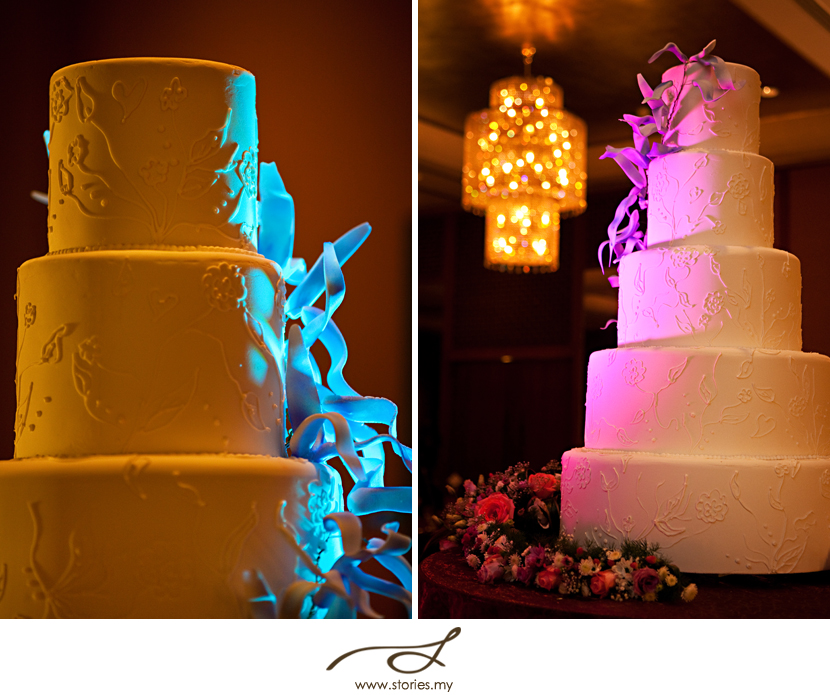 I can't help photographing kids. They have this look that demands to be photographed!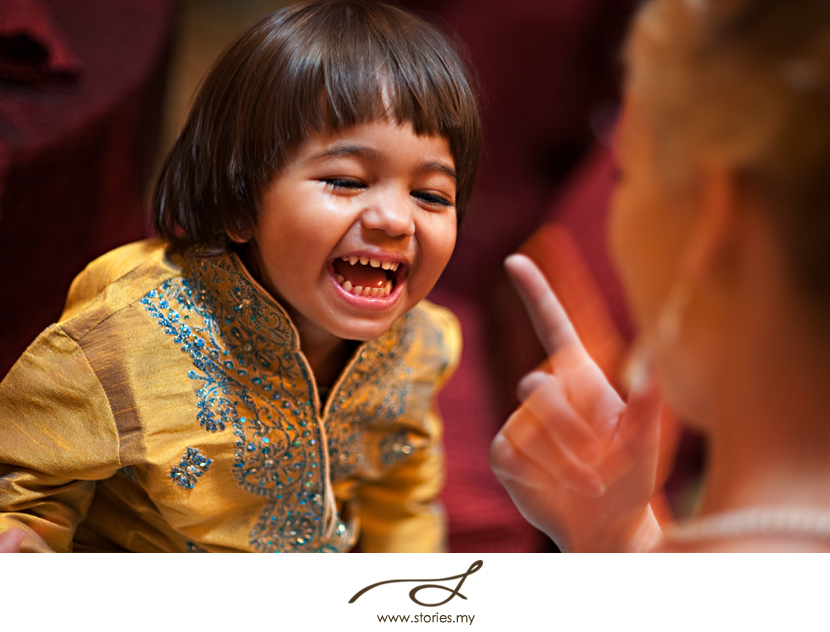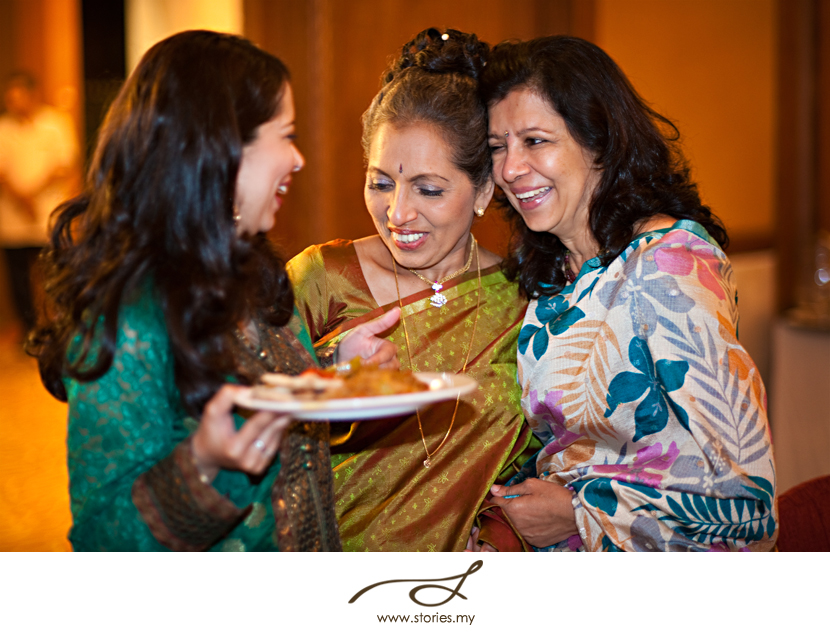 Find the official photographer. Hehe…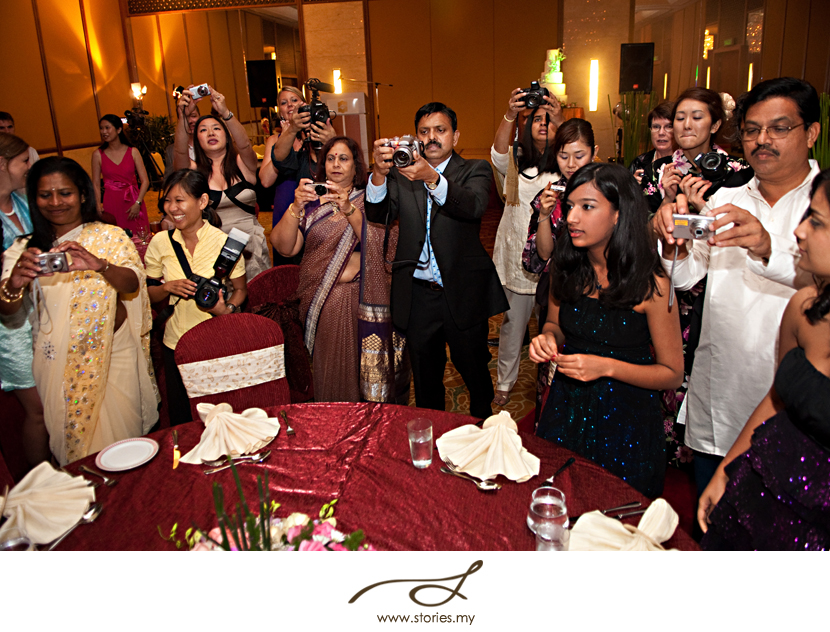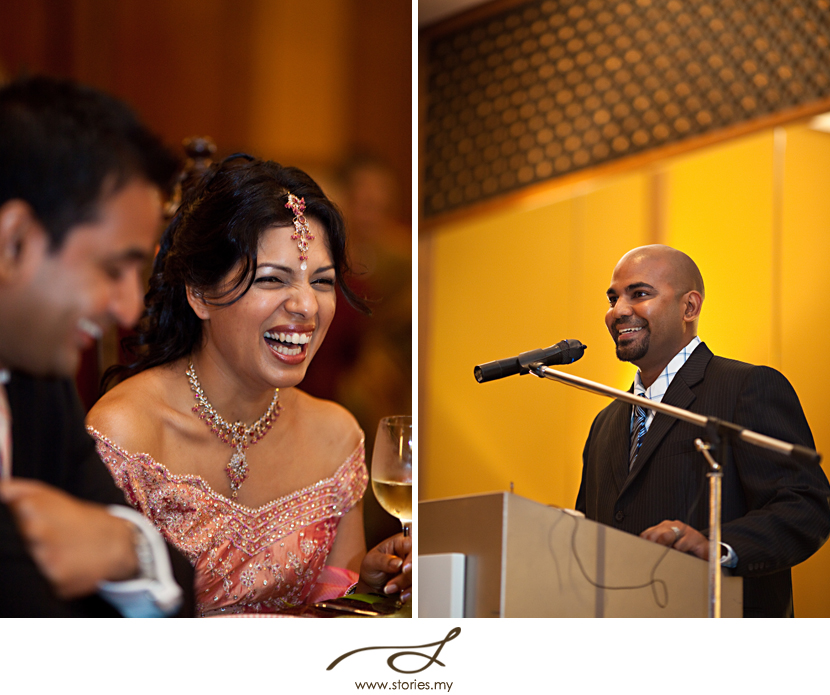 Not only were the speeches good, the dancing was pretty awesome too!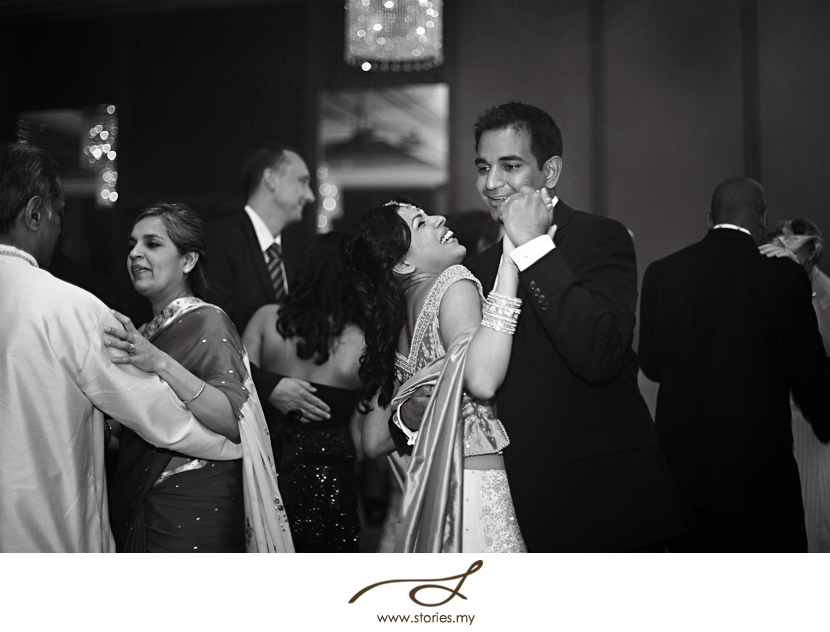 Johan took this cool dancing shot (below) with off camera flash. It was really dark while the dancing was happening, so we utilized flash, video light, and high ISO on the cameras! Thank God for 6400 ISO setting on my 5D Mark2. :)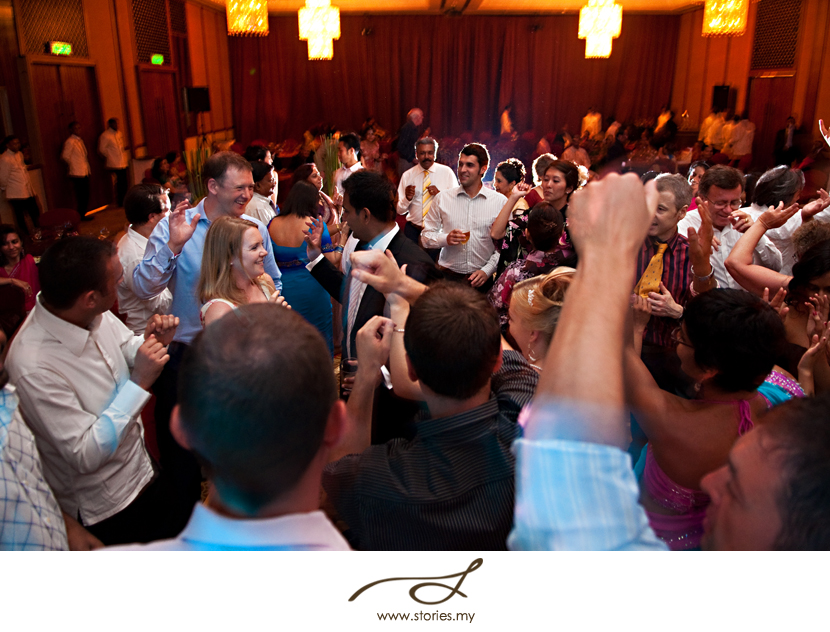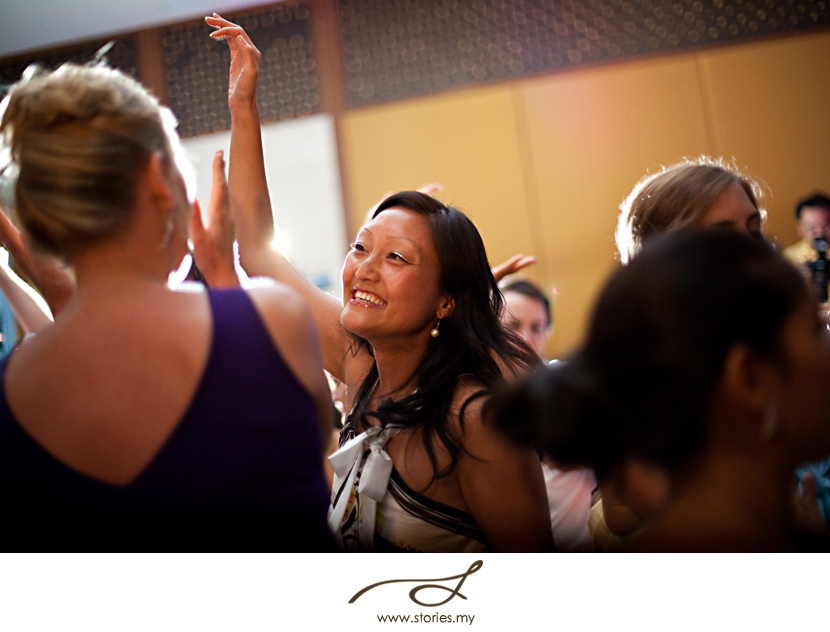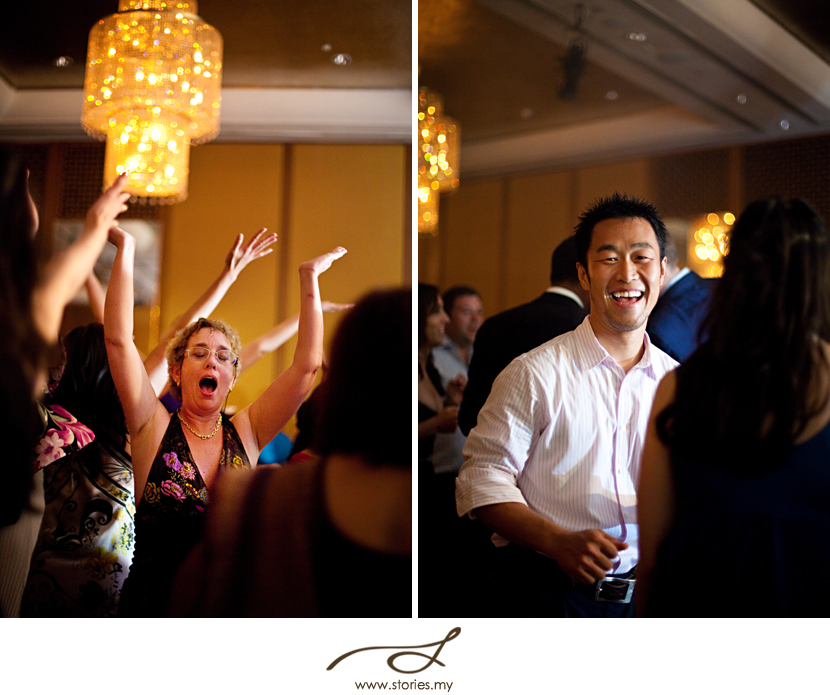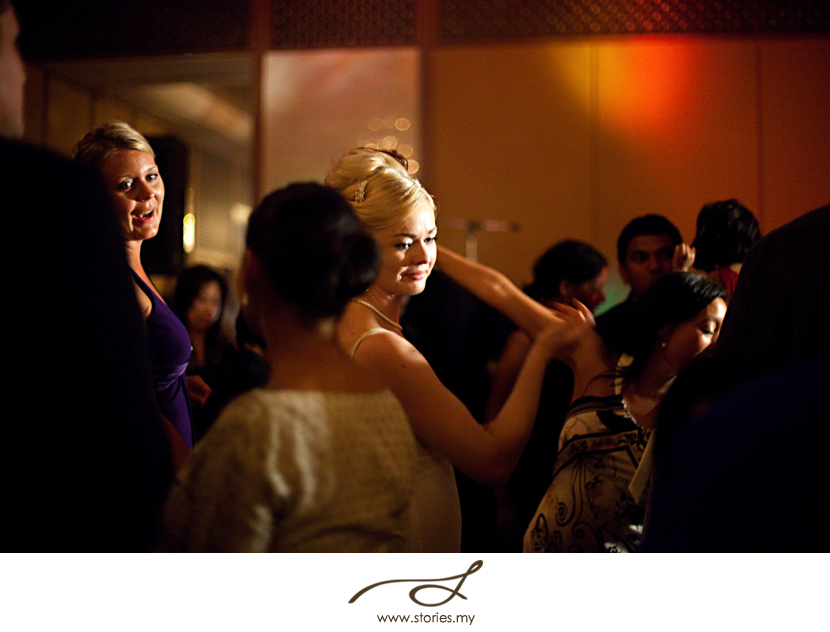 I had a great time at your wedding, Mo & Greta. Thanks for your confidence in my team even though you only met me on your wedding day for the first time! Wishing you years and years of happiness together!