A perfect blend of two very different cultures. Two individuals, brought up in very different continents… one with a cold climate and snow, and the other in tropical humid weather with sandy beaches. But true love does not discriminate. It doesn't care if you come from a different culture or grew up eating dhal or meatballs. When two hearts meet, all that matters is that connection.
It has been a few months since Jonas and Yashoda tied the knot at the Shree Lakshmi Narayanan temple. It was a Malaysian-Ceylonese wedding that was infused with Swedish culture – the traditional and cultural aspect of the wedding were reserved for the Hindu temple wedding and the dinner reception at Zebra Square was done in a more western way. It was obvious that Swedish family and friends from abroad really loved witnessing such a unique wedding ceremony. Jonas was a sport… I could see that he truly cherished every moment of the wedding, especially when he saw Yashoda all beautifully decked out in her saree.
Jonas and Yashoda met each other briefly in San Francisco in 2012 through a mutual friend. It was a short trip for Yashoda who lived in the UK, but in those 3 months, they fell in love. Every day in SF felt really wonderful for Yashoda who was truly well taken care of by Jonas, but soon, they had to be physically separated across continents. Despite the time and distance apart, it was inevitable that they would be brought back together eventually and Yashoda finally met the man of her dreams.
A huge romantic at heart, Yashoda had waited for a knight in shining armour but God sent her more than she asked for… he sent her an angel! According to her words, "Jonas is the kindest, most sensitive man I have ever met."
So the Latin inscription on their ring "Tempus fugit, amor manet" truly encapsulates the nature of their relationship. It means, "Time flies but love remains". A true romantic quote!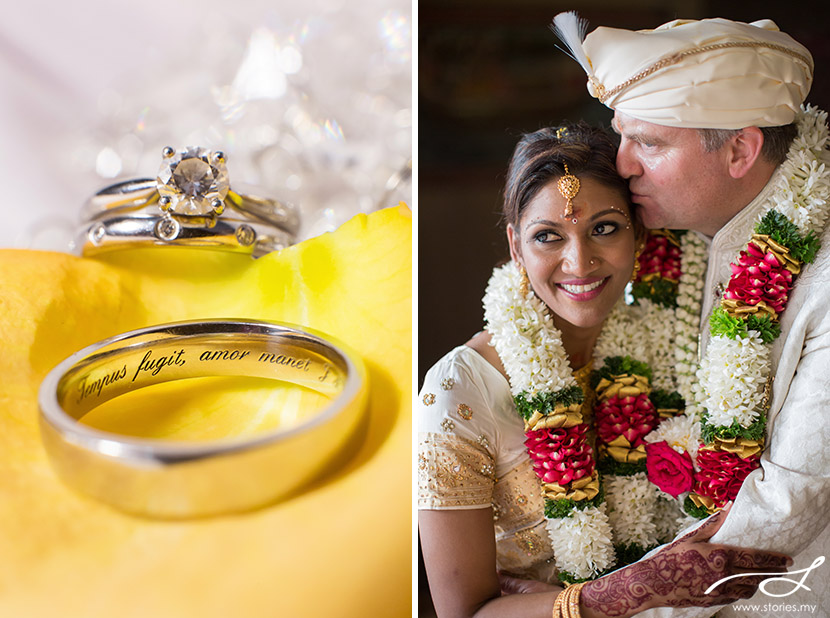 Continue Reading