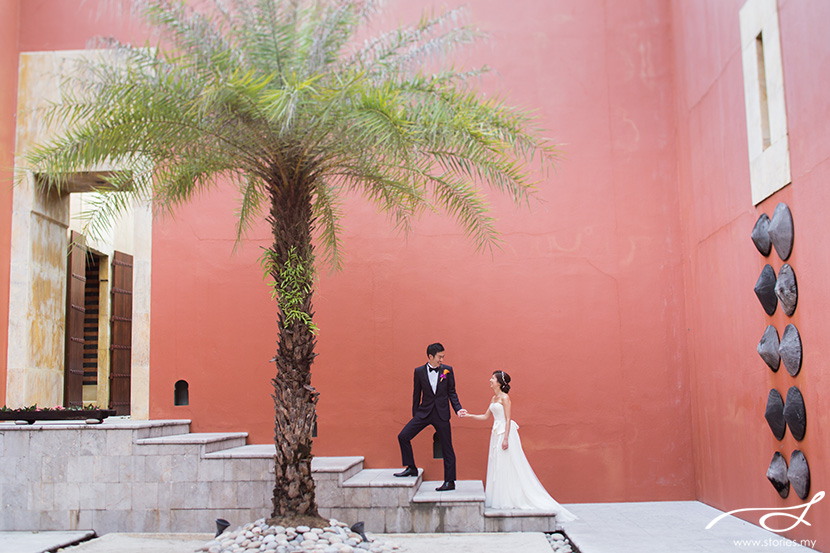 For someone who works in the hotel line, Yuko knew exactly what she wanted for her wedding. Since she works at the Four Seasons hotel in Shanghai, Yuko decided to have her wedding at another Four Seasons hotel… but in Langkawi! It was Nigel and Jamie's first wedding shoot at the Four Seasons so they really enjoyed going around the resort, taking portraits for the couple before the ceremony. Beautiful venues always inspire creativity!
One of the challenges they faced though was language! Everyone was speaking Japanese, and unfortunately, Nigel and Jamie's vocabulary was limited to "Arigatou gozaimasu" and "So! So! So! So!" Good thing for them, they could converse with the couple in English.
Honestly, language has never been a barrier for us in creating beautiful images. For someone like me who can only speak English and Malay even though I am of Chinese heritage… almost EVERY single wedding in Malaysia has bits and pieces of conversation I cannot understand! There is one language that is universal though, and that is the language of love.
That gentle touch… a smile… hands lightly caressing each other… two people just sharing a moment together.
For Masafumi and Yuko, those moments were captured on camera and yes, it made us smile.