Photographers: Grace & Johan
Wedding Gown Boutique: My Dream Wedding
Make up & hair: Carol
Flowers: I Do
Videography: Lam
Dinner Reception: Top Hat Restaurant
There are a few facts that I know about Vernon & Denise.
Firstly, when you have such a close knit family like Denise's family, you know for a fact that lots of fun is sure to follow. Even though I didn't understand the many different Chinese dialects that was spoken that day, I knew for a fact that everyone had a great time.
I know for a fact too that Vernon and Denise are a creative couple… Vernon works as a video editor and Denise as an interior designer. But I think Denise's family members trumped them in the creative department… because the games played that morning were just soooo creative!
And lastly, I know for a fact that Vernon and Denise cherish close relationships. That's because they chose to have a small intimate dinner at Top Hat Restaurant with a small number of guests, instead of a large dinner reception in a ballroom.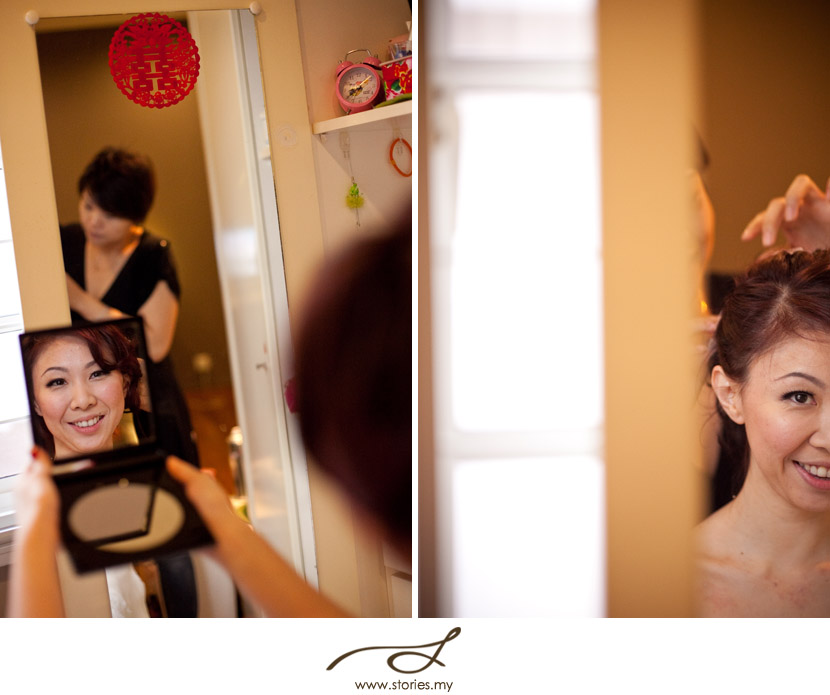 Denise's cute dog that was dressed for the occasion! If you'd like to see him in another outfit, click here.