I am back again with another post, this time it was for Bernard and Huay-Sien. It was a truly unique wedding and Ian and I had just so much fun shooting. The morning started with the usual preparation before the church ceremony. I love shooting at Huay-Sien's place, the colour of the walls were so nice and vibrant and I can really think of so many places where I can shoot in the house.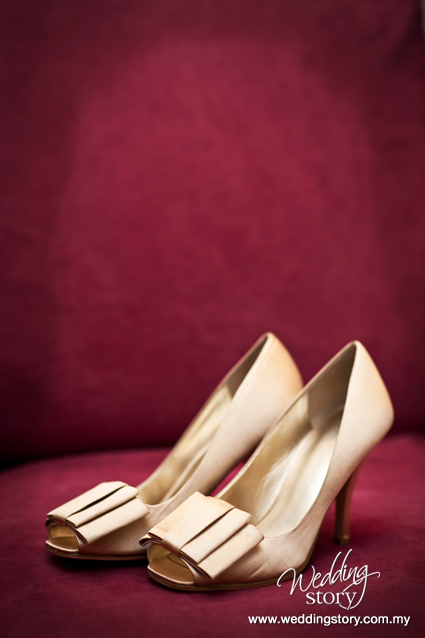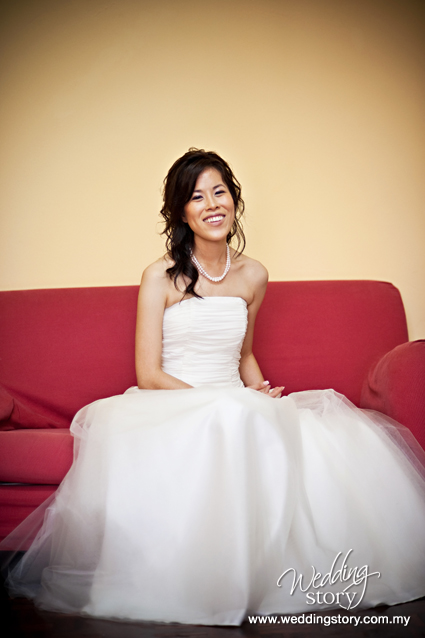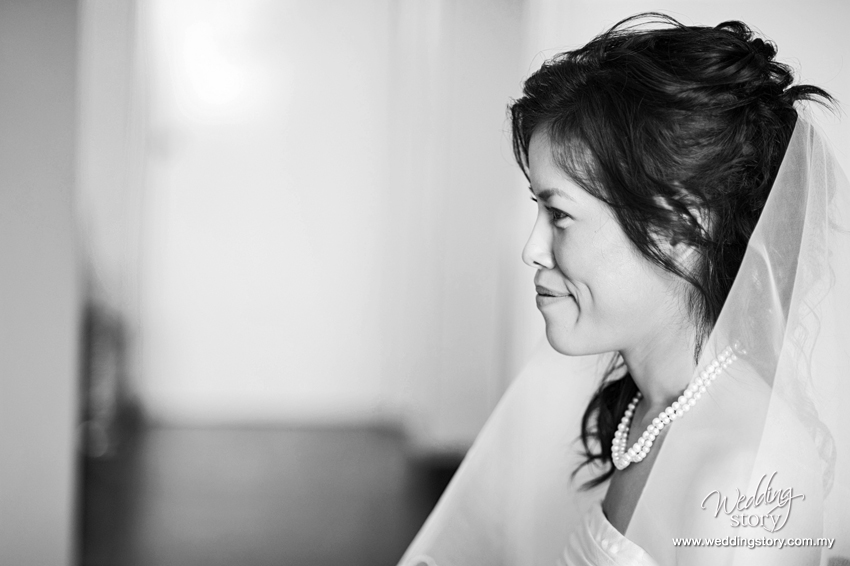 Ian on the other hand was over at Bernard's place capturing the groom and his family.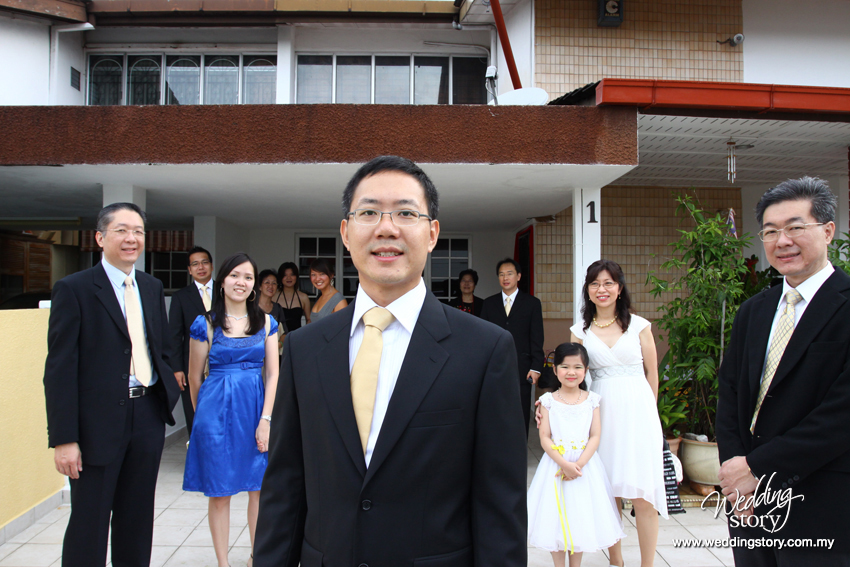 The church ceremony was held at St. Peter's in Bangsar, it was the first time that I had the opportunity to shoot in this beautiful church.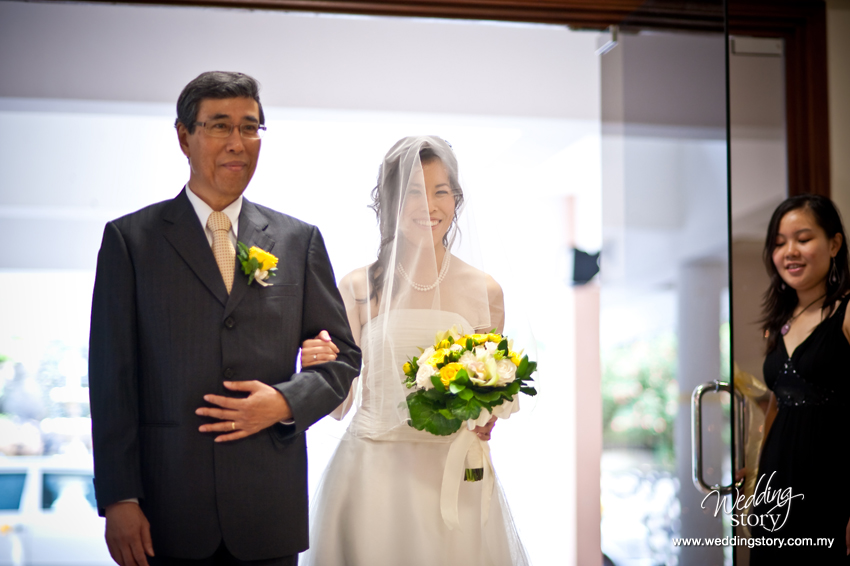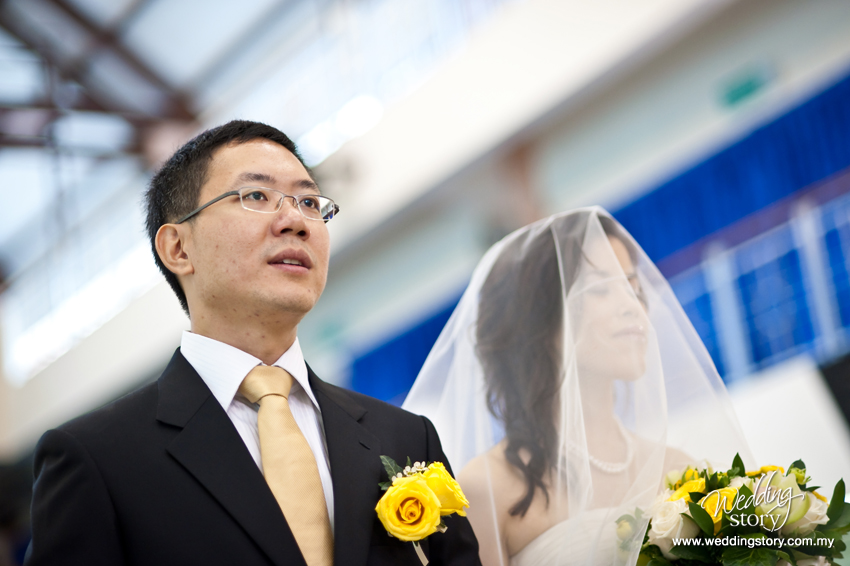 Once the ceremony was over, both Bernard and Huay-Sien were so happy that they just couldn't stop smiling the whole time!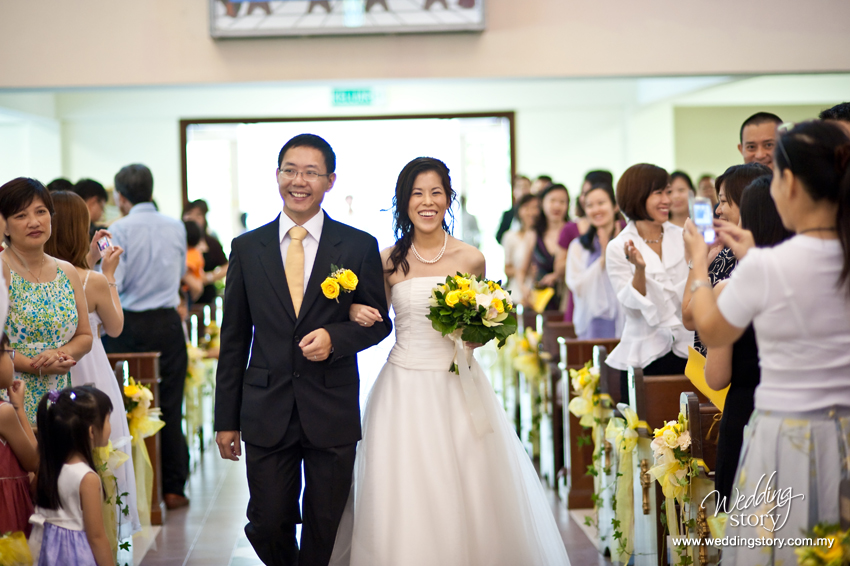 Right after the church ceremony, we all then headed towards Le Meridien for the wedding luncheon. It is not very often that we get to attend a wedding luncheon instead of the usual wedding dinners.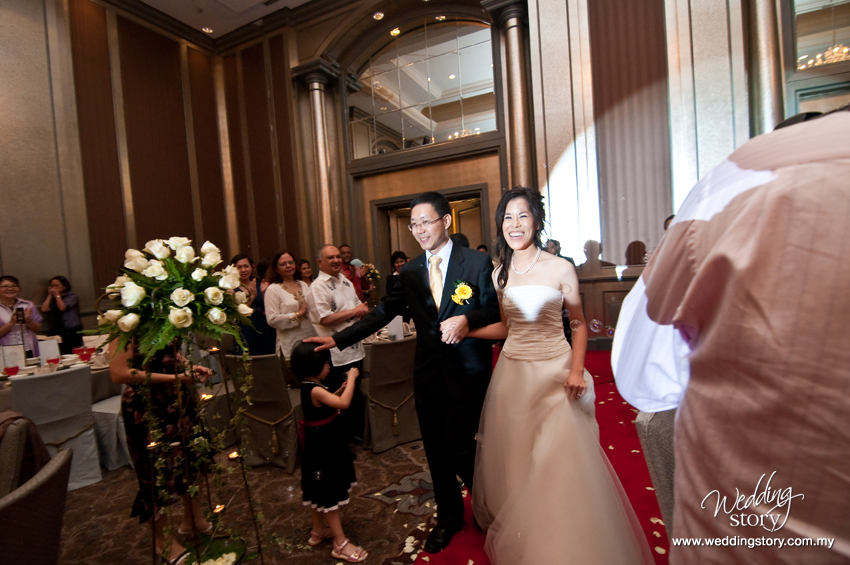 Bernard's speech was so hilarious that I just couldn't stop laughing myself!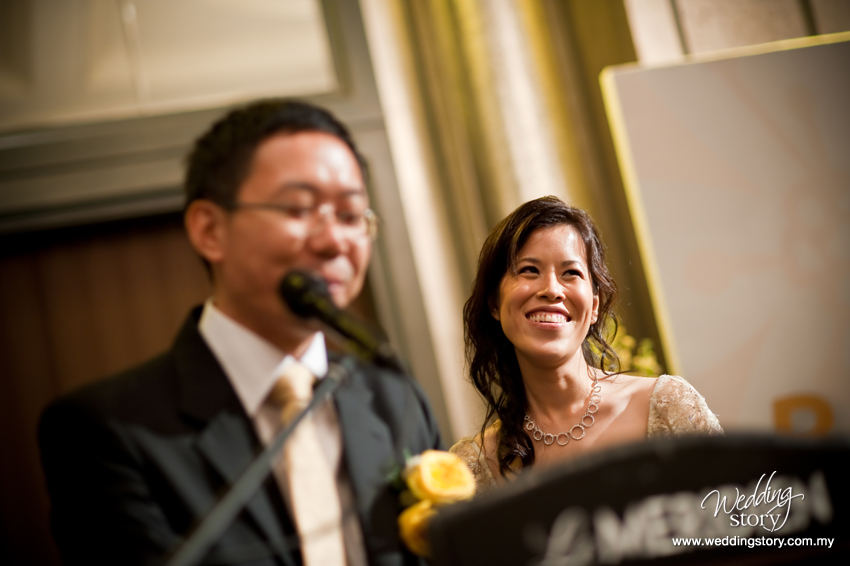 Both Bernard and Huay-Sien also requested that we have a portraiture session and I actually did a little scouting of Le Meridien a week before the wedding and found out that the hotel was just beautiful and there are countless of spots where you can capture lovely images. So while Huay-Sien was getting ready for the portraiture session, Ian took this beautiful shot of their wedding bands.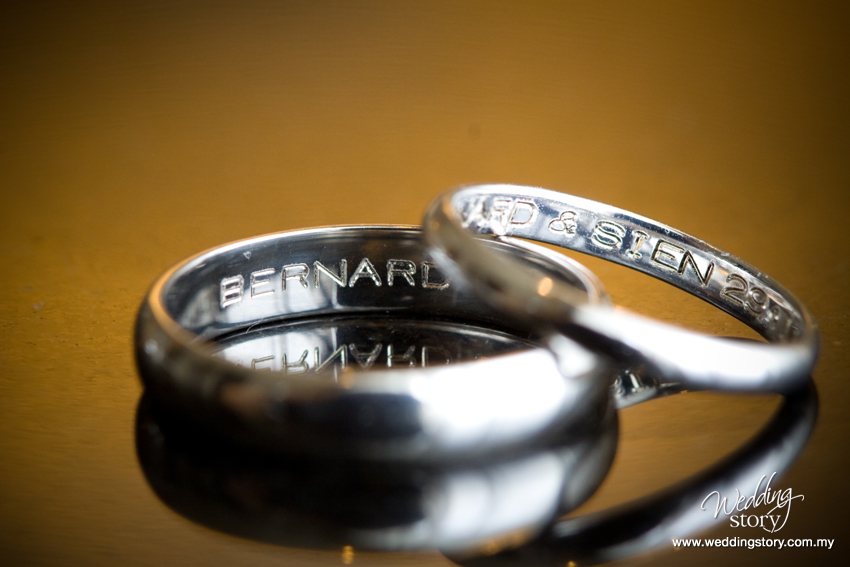 From then onwards, we headed around the entire hotel shooting non-stop. It was great and both Bernard and Huay-Sien were so cooperative. They are so easy to work with and I had loads of fun just joking around and shooting.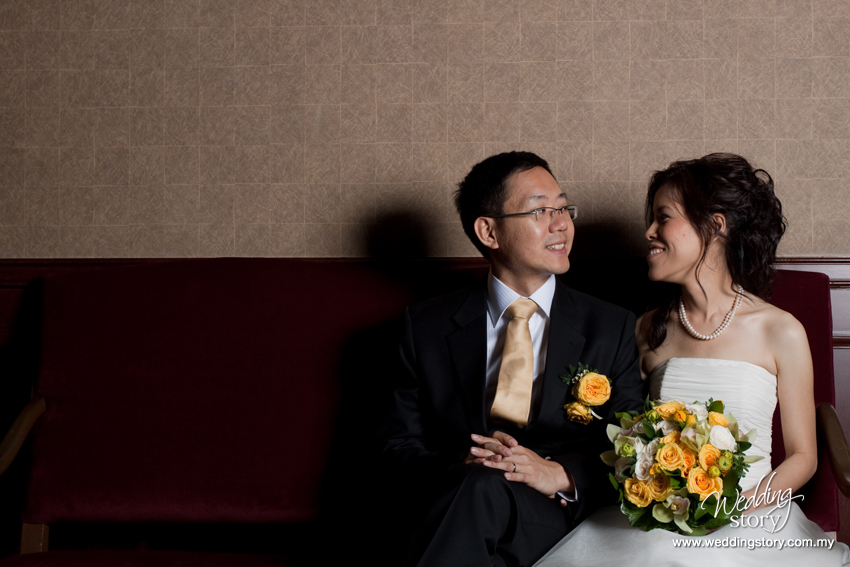 While Ian was taking the shot above, I caught a candid shot of Huay-Sien below.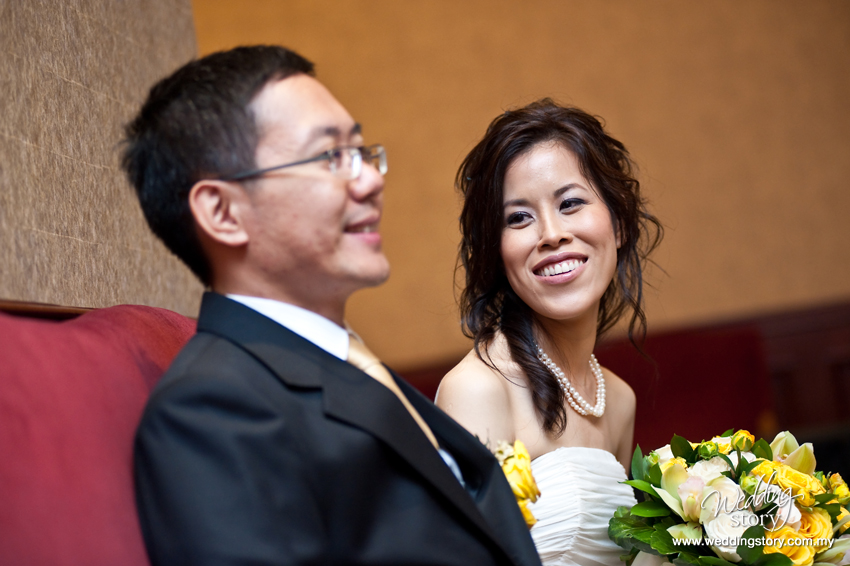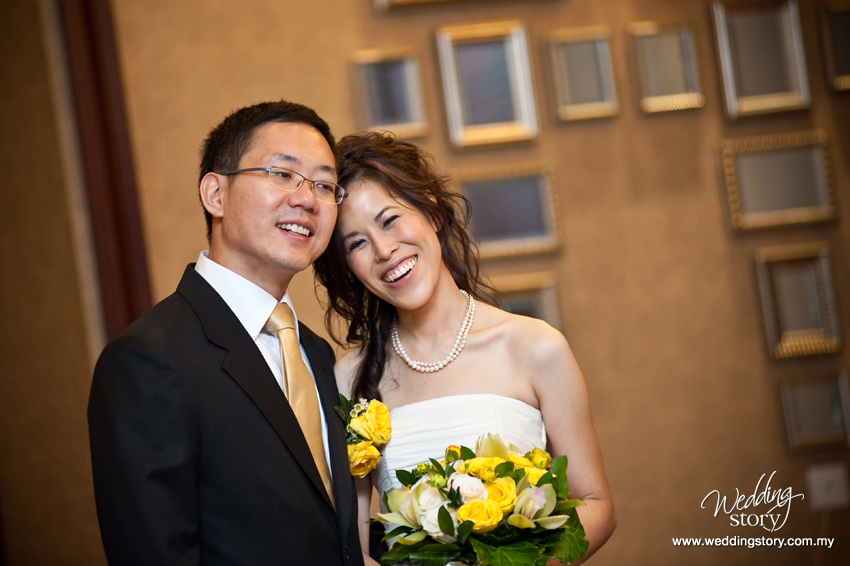 The one thing I really noticed about the hotel was that they had loads of interesting decorations about, like the image below.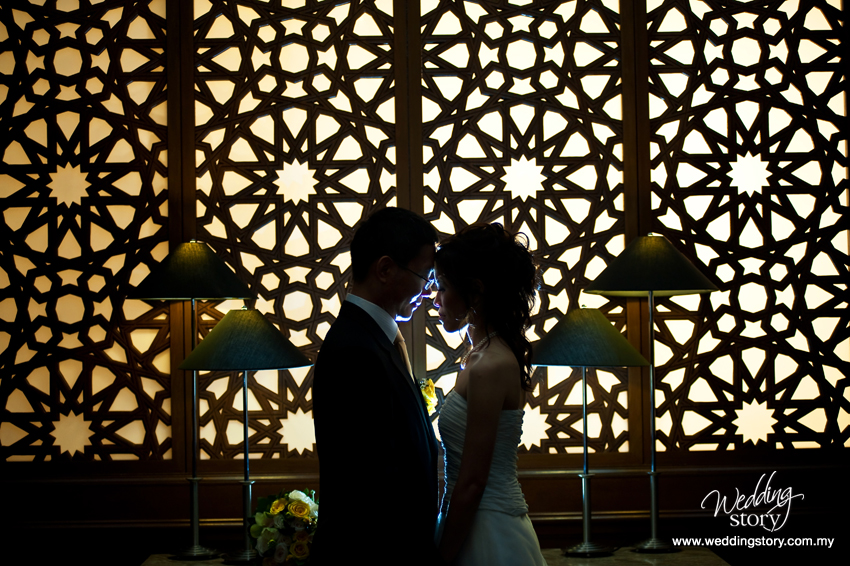 Even the lifts were not spared as well!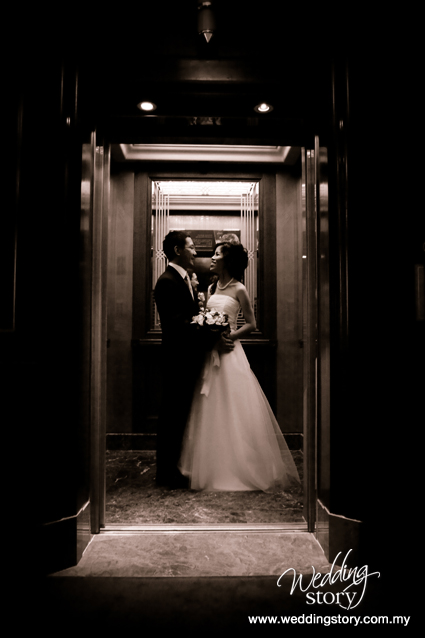 They even had this interesting corridor linking both Le Meridien and KL Hilton as well.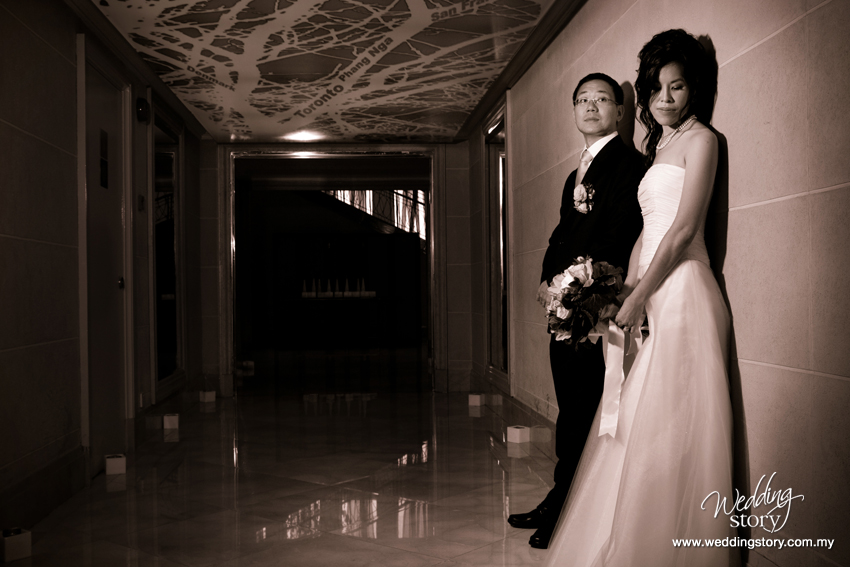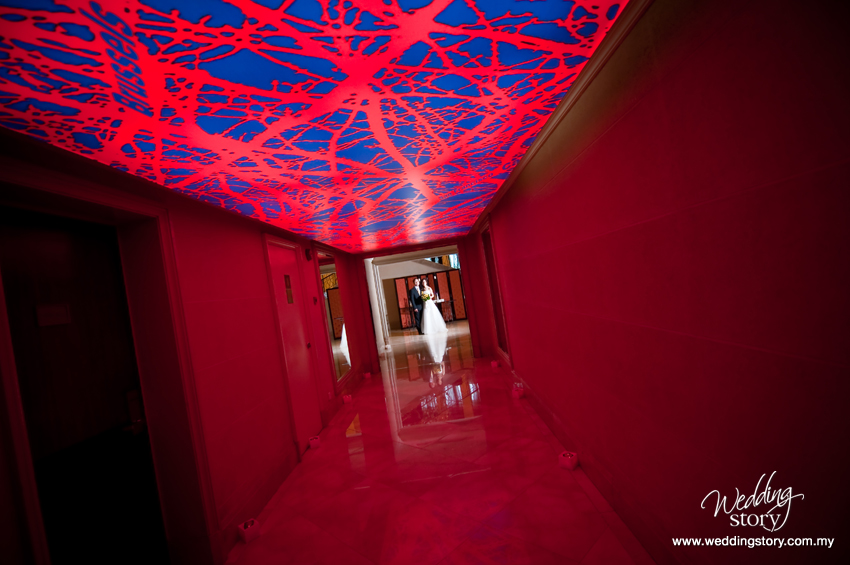 The lobby area was just awesome!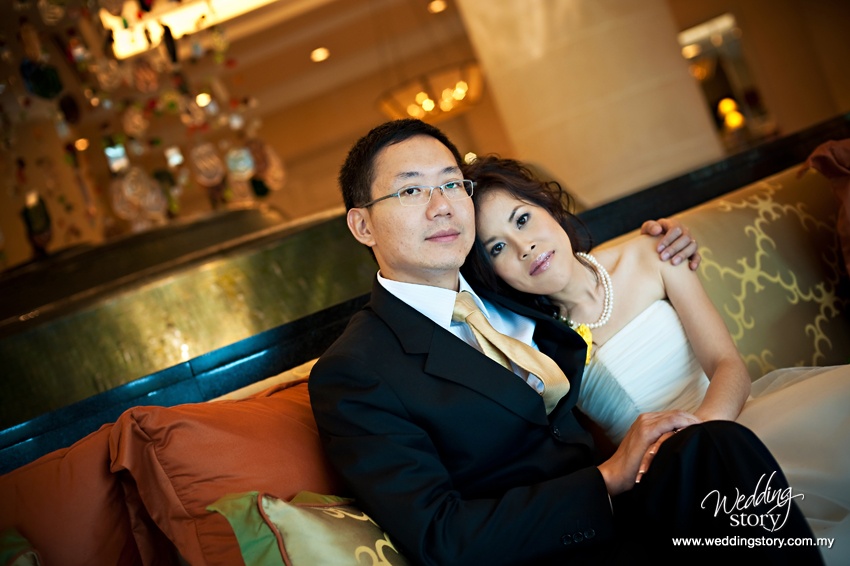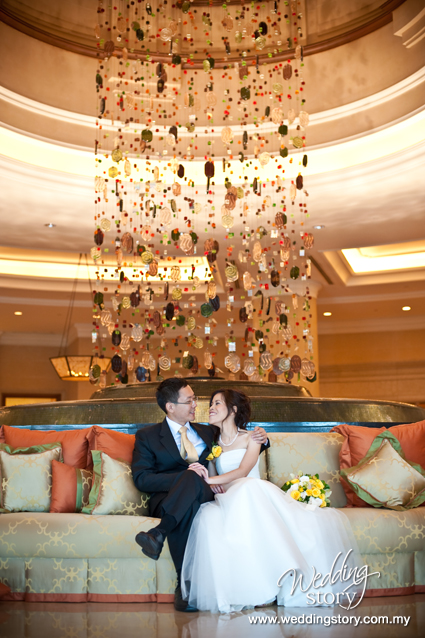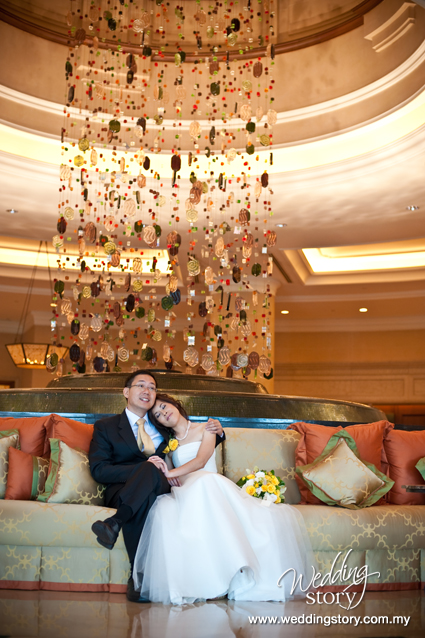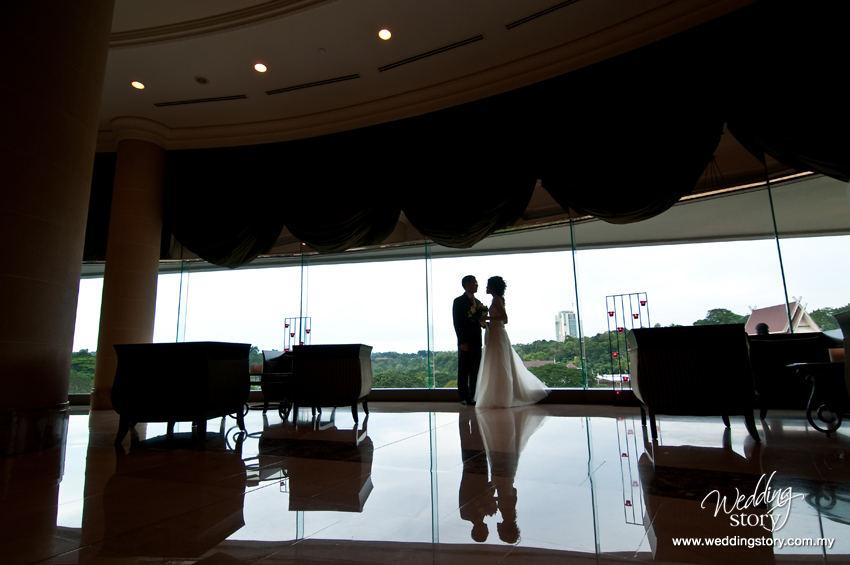 I really love this photo taken by Ian below, it shows so much expression and feel!
Trying out various silhouette shots, again ;)
Found a hidden place outside with some interesting leading lines.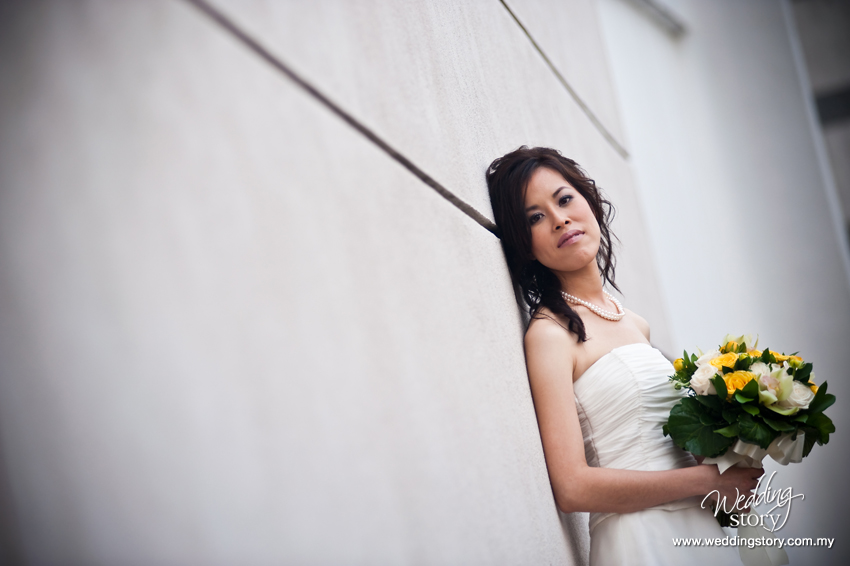 I guess after having so much fun, we totally lost track of time. The sun set so fast!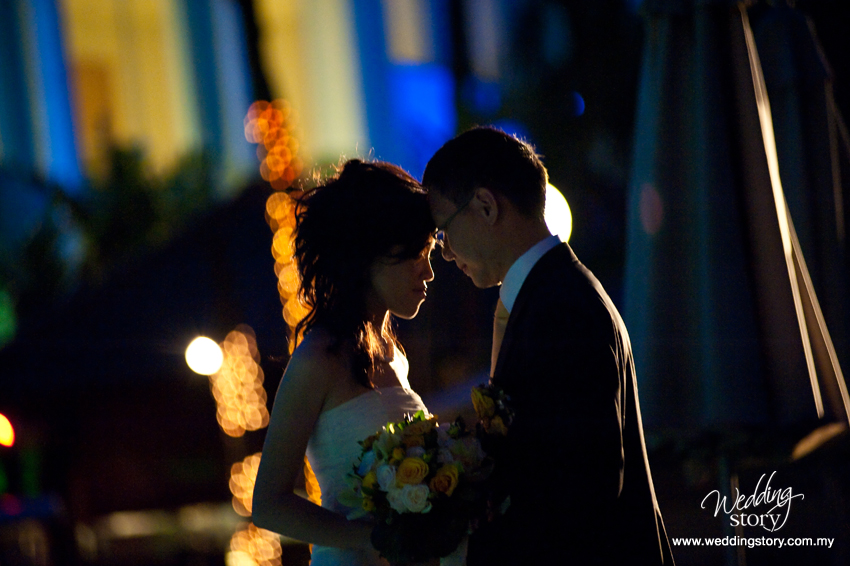 Finally a group shot of all of us at our final location.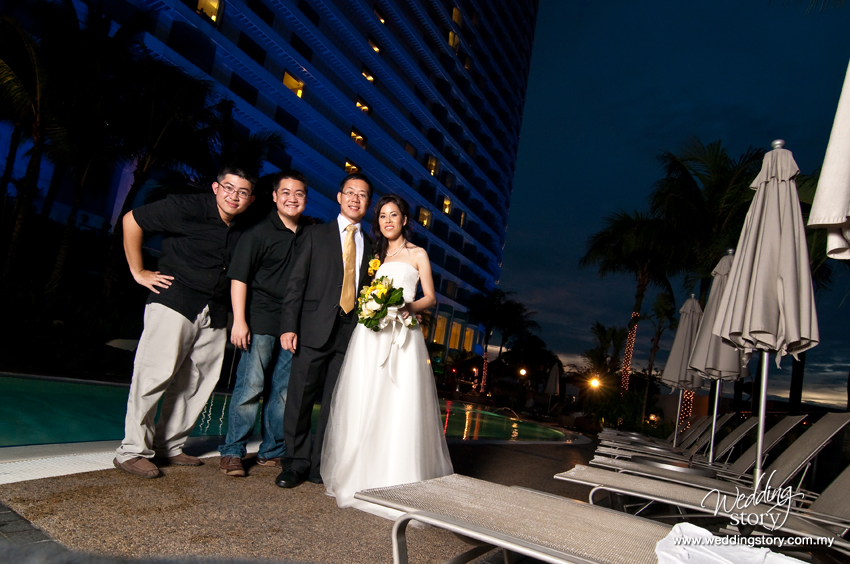 (from left to right: Mark, Ian, Bernard, Huay-Sien)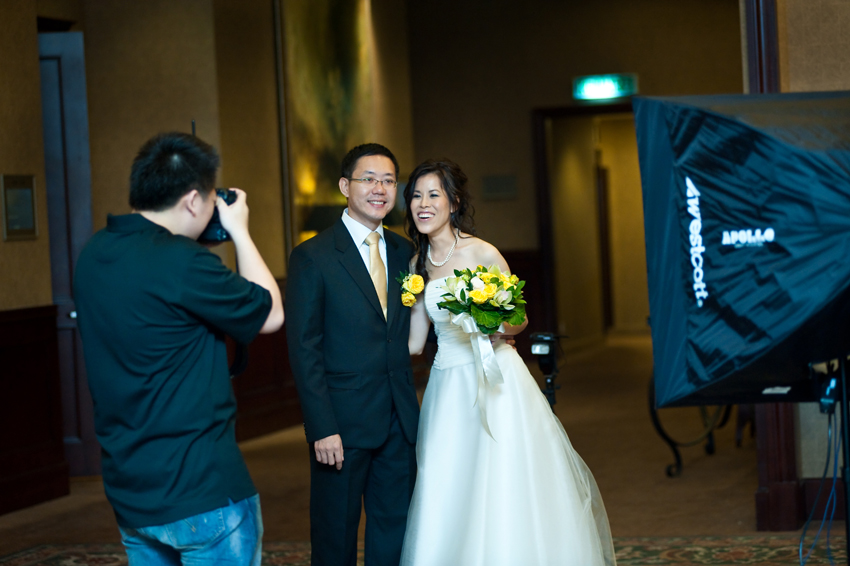 And last but not least here is also a shot I sneaked in of Ian while he was trying to pose the lovely couple. Before signing off, I would like to extend my congratulations again to both Bernard and Huay Sien and that the two of you will have a great life ahead!