Photographers: Johan & Mark
Venue: Shangri-la, Kuala Lumpur
Wedding Gown Boutique: Cosry
Groom's Attire: Wardrobe
Make Up: Su Cantik
Videography: Luey Motion Lab
Hi, it's Johan here…this is my first blog post on the Stories blog. I prefer to just post photos than write, but Grace made me! Anyhow, we were introduced to Raezal and Asyura by Nori Abdullah. During the discussion, we noticed things like instead of having a flower hand-bouquet, the bride was going to make the grand entrance holding a Japanese fan. From the word go, we knew that this was not going to be a typical Malay Wedding reception.
And boy, we were to be not disappointed.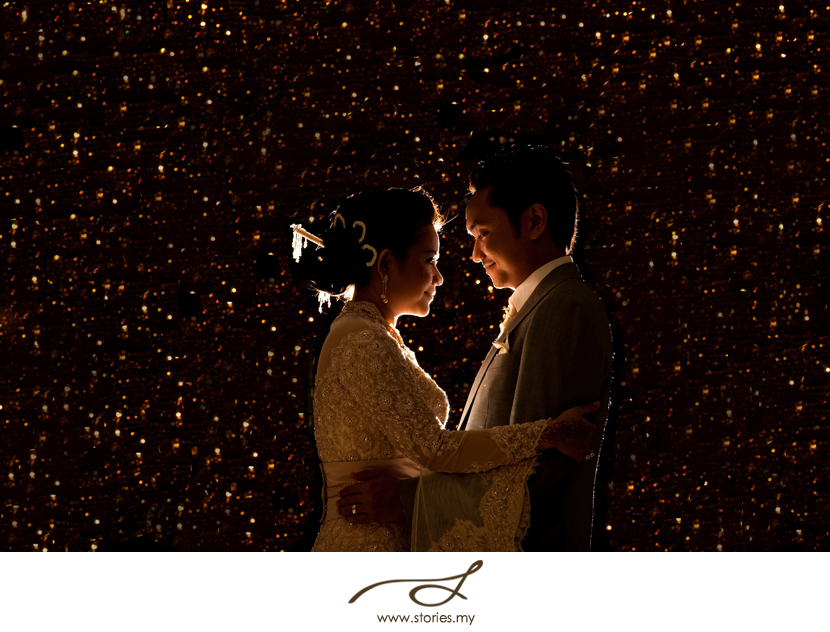 From the cute origami cranes to the unique "merenjis" ceremony on the "pelamin" to the Japanese style wishing tree, it was such a colorful affair.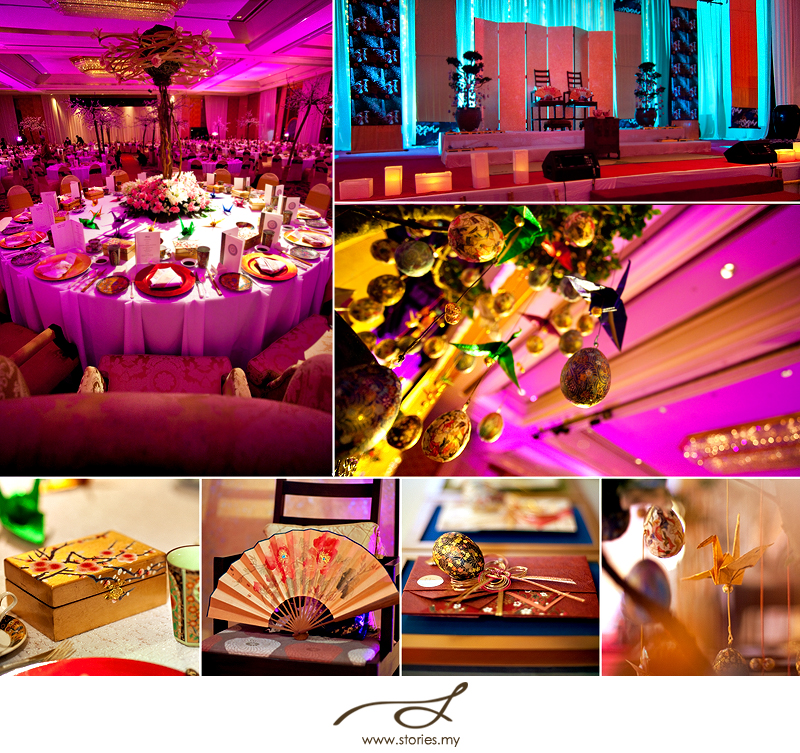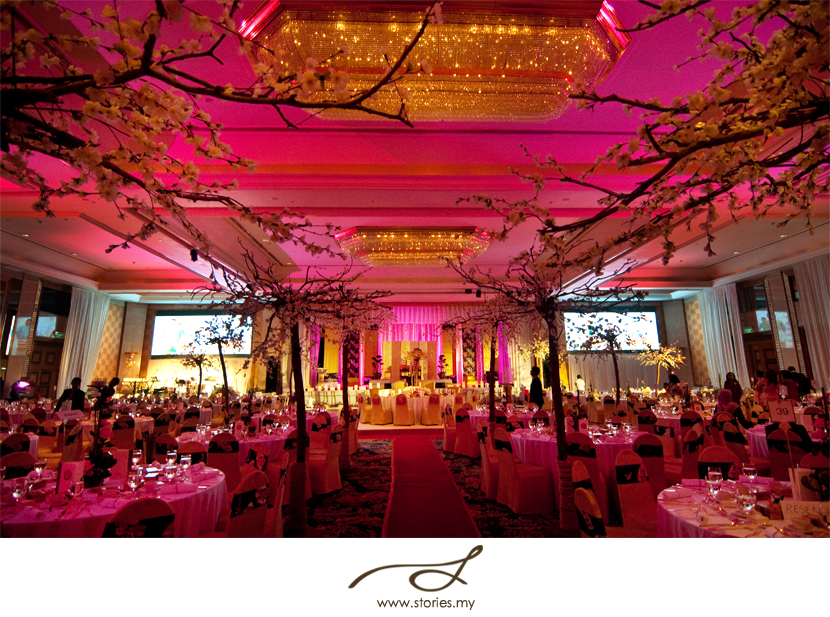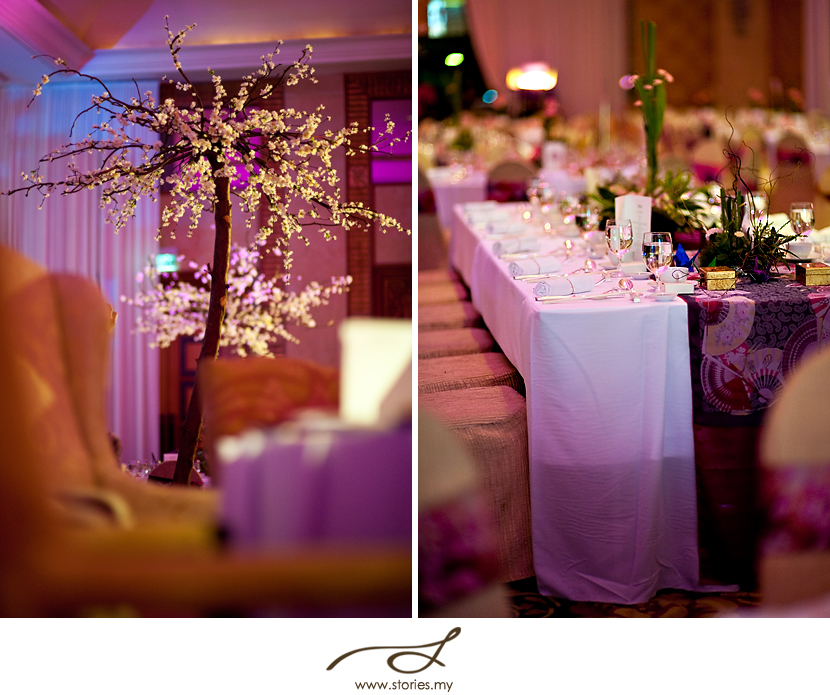 Raezal's mother (Auntie Nonni) is Nori Abdullah's auntie. Auntie Nonni's mother is Datin Mariam Abdullah, a true blood Japanese. This explains the Japanese theme and settings. Raezal's henna "tattoo" on his arms translate to "Just Married" in Japanese and his hands are "bar coded" with Raezal and Asyura.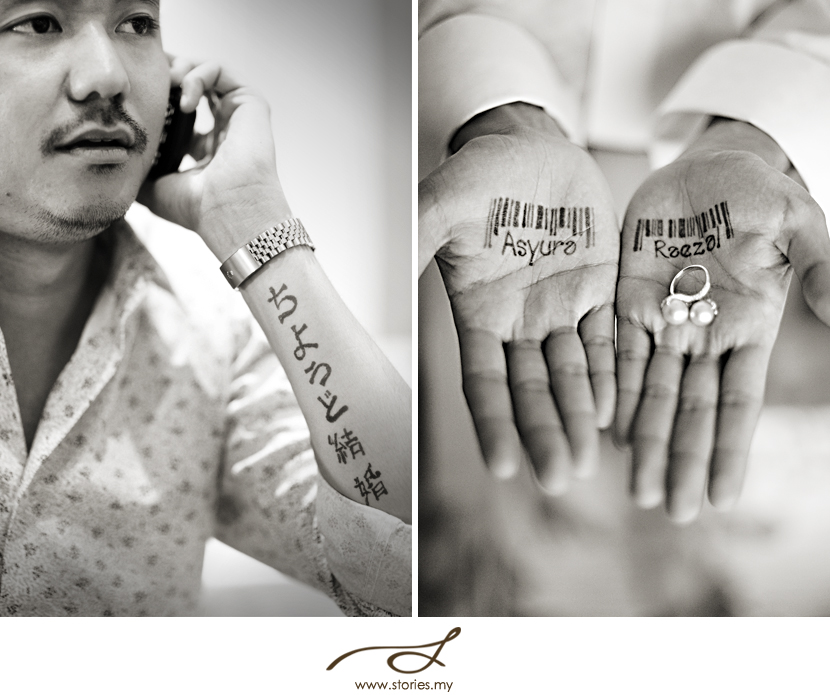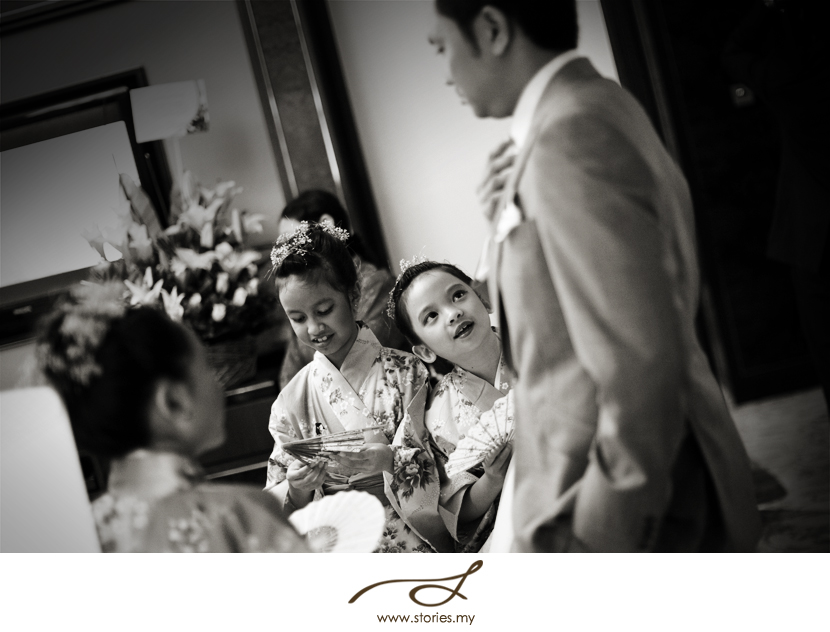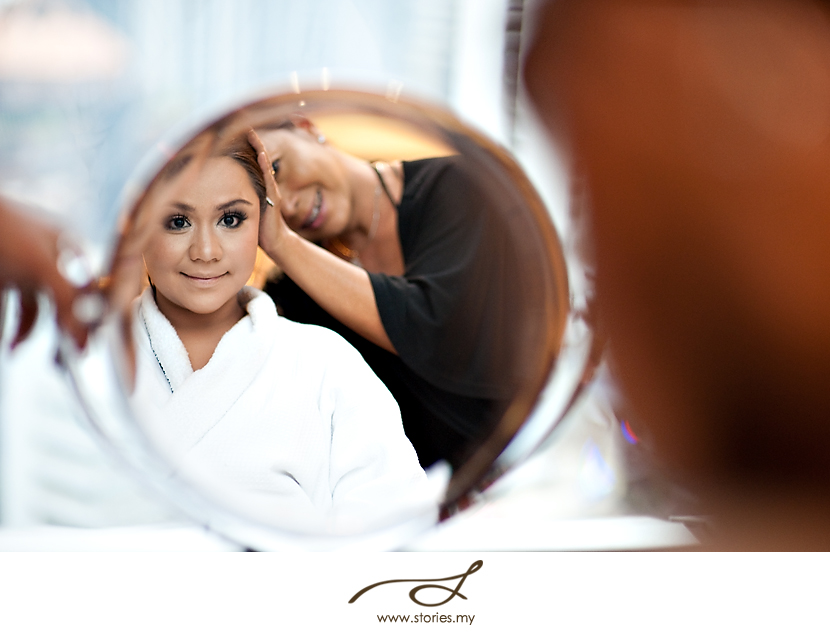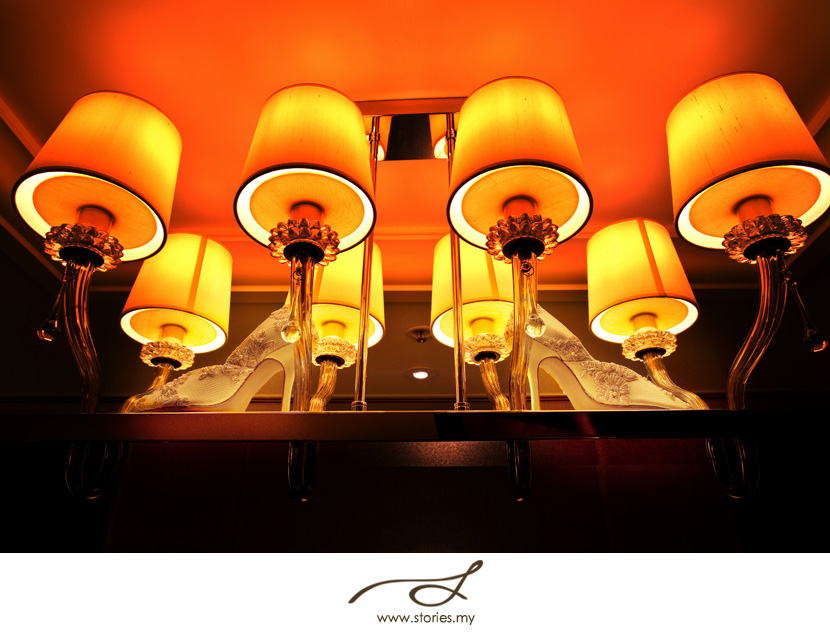 Tun Abdullah Ahmad Badawi or more well known as Pak Lah and Tun Jeanne graced the event.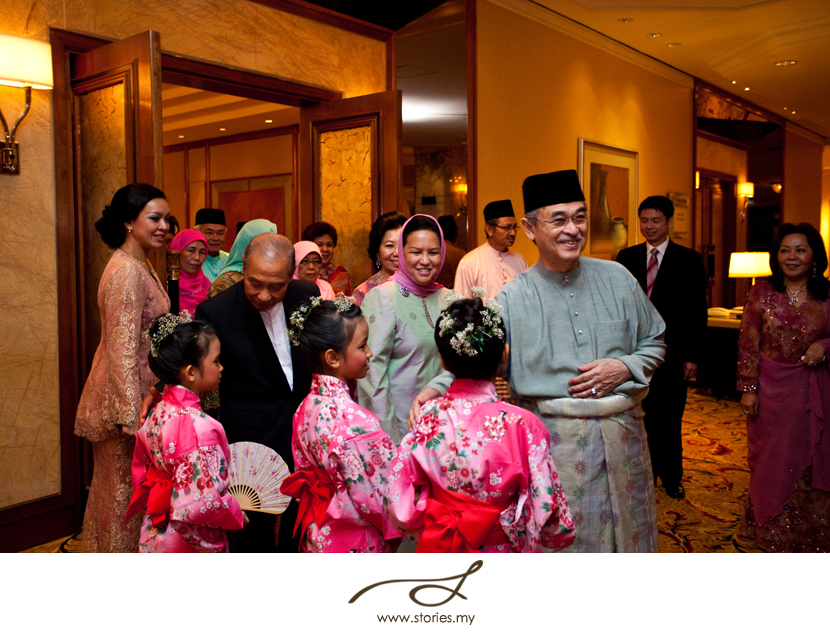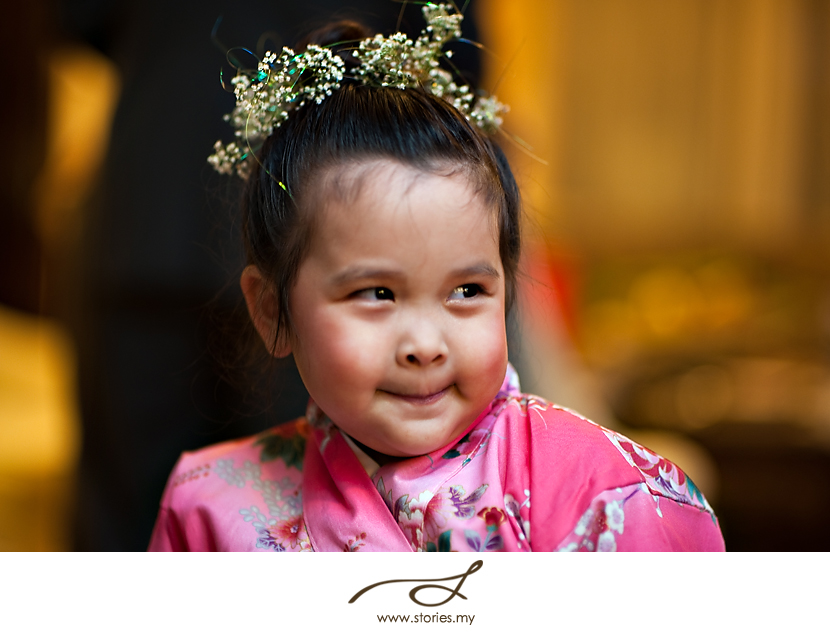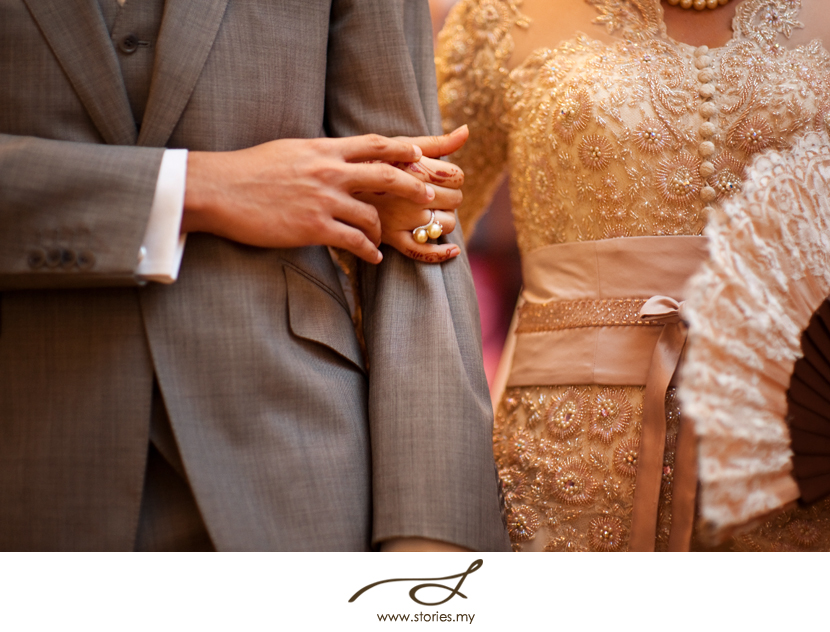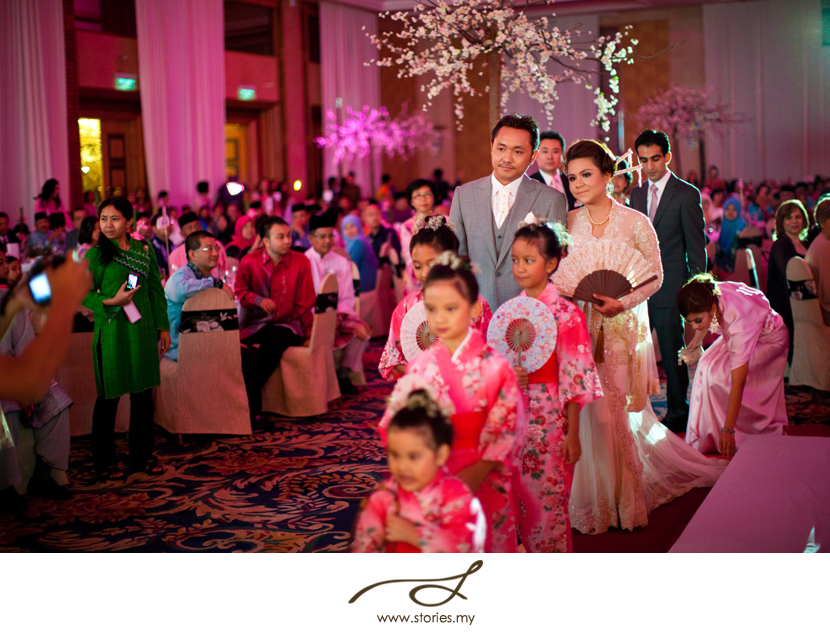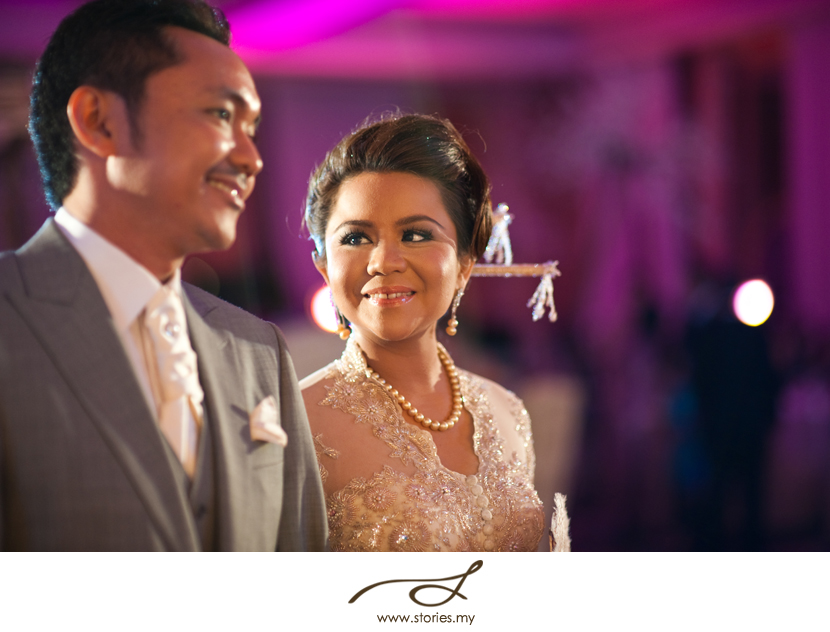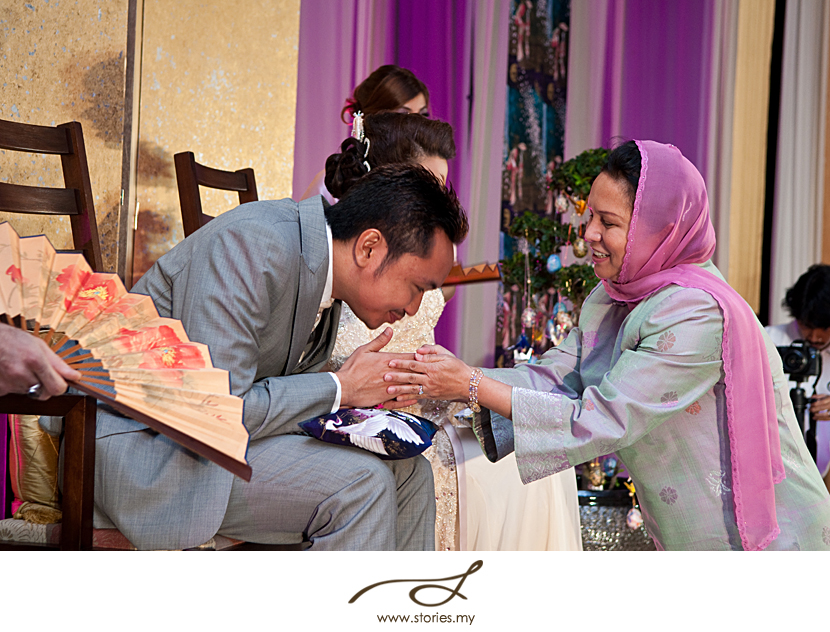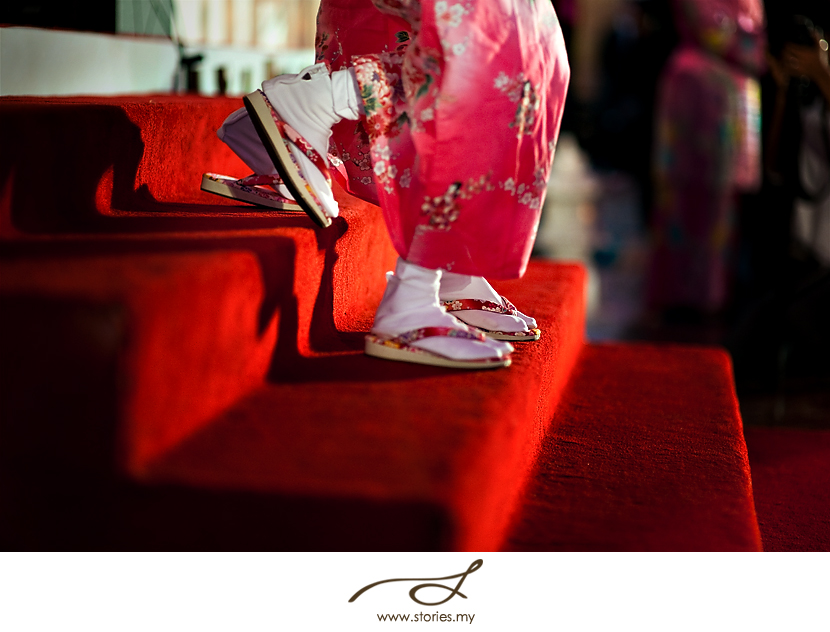 The live band featured Raezal's father on the drums.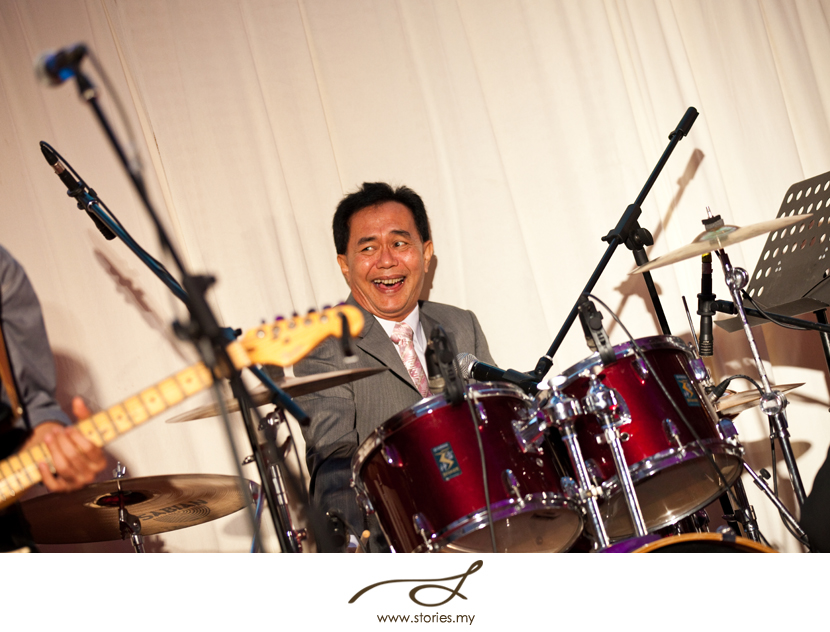 Raezal's brother, Reymee, belted out some numbers for the newlyweds.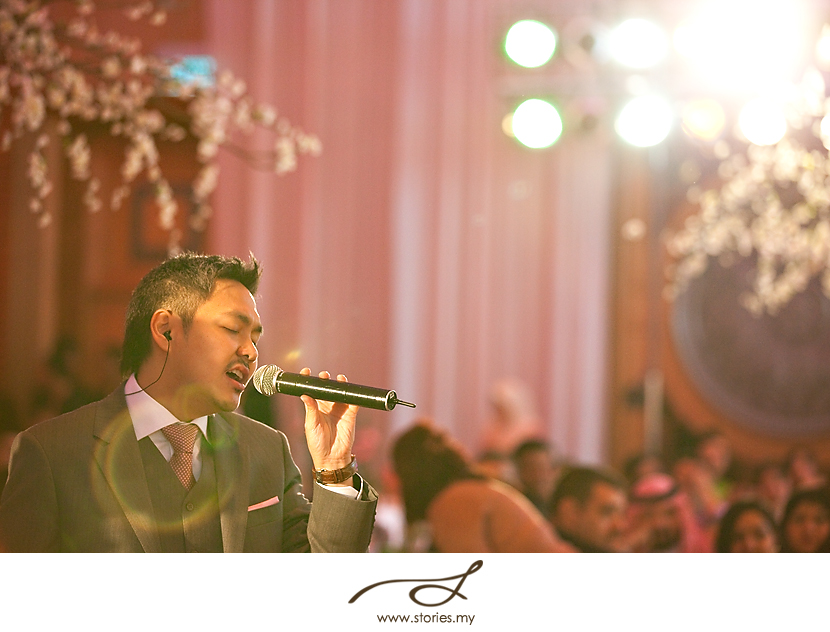 Anuar Zain was there to perform as well.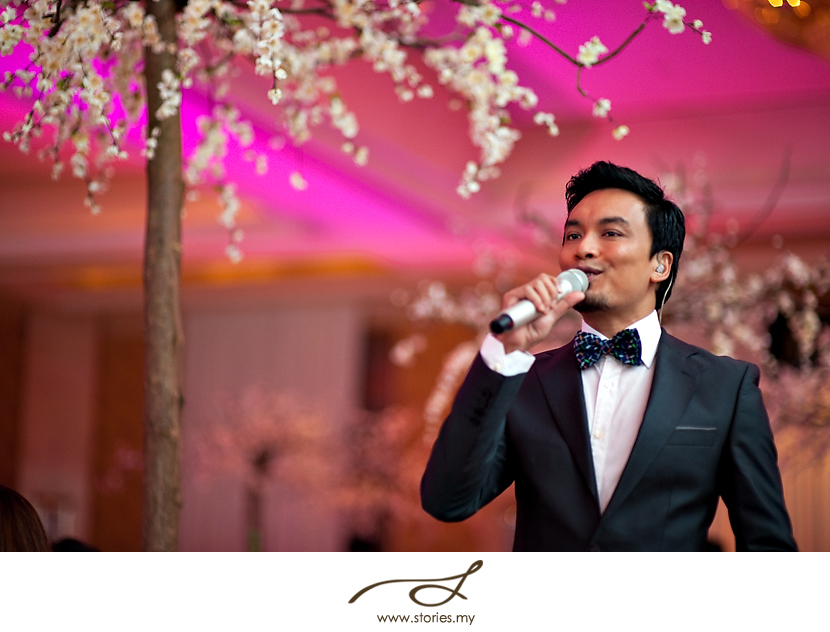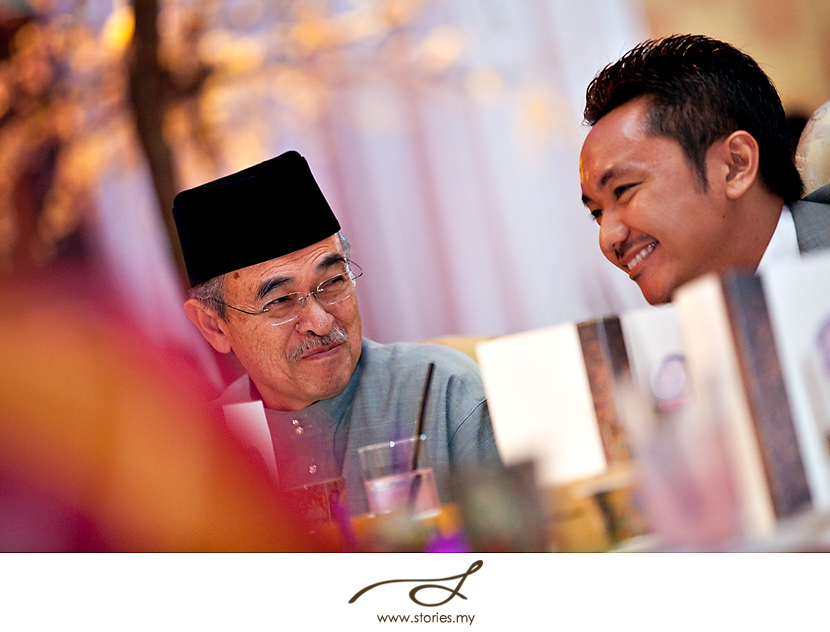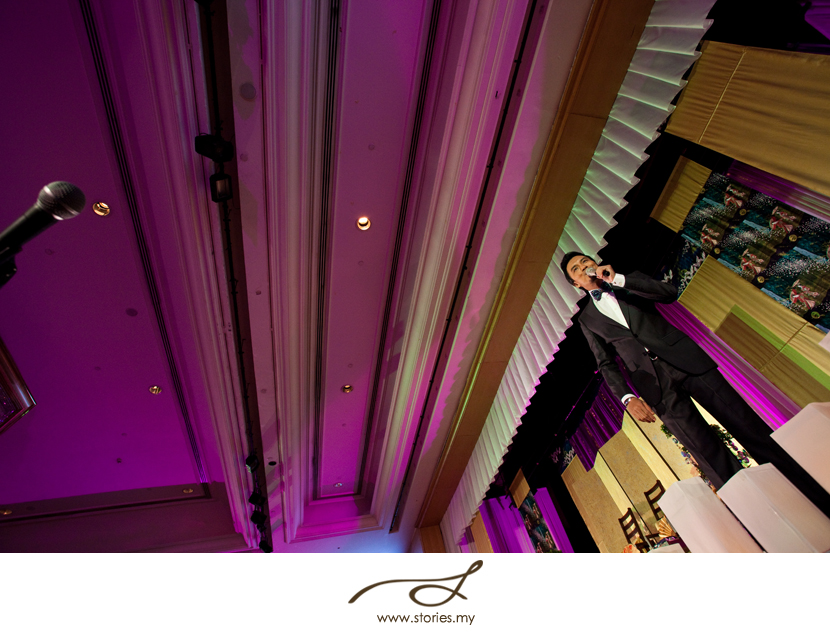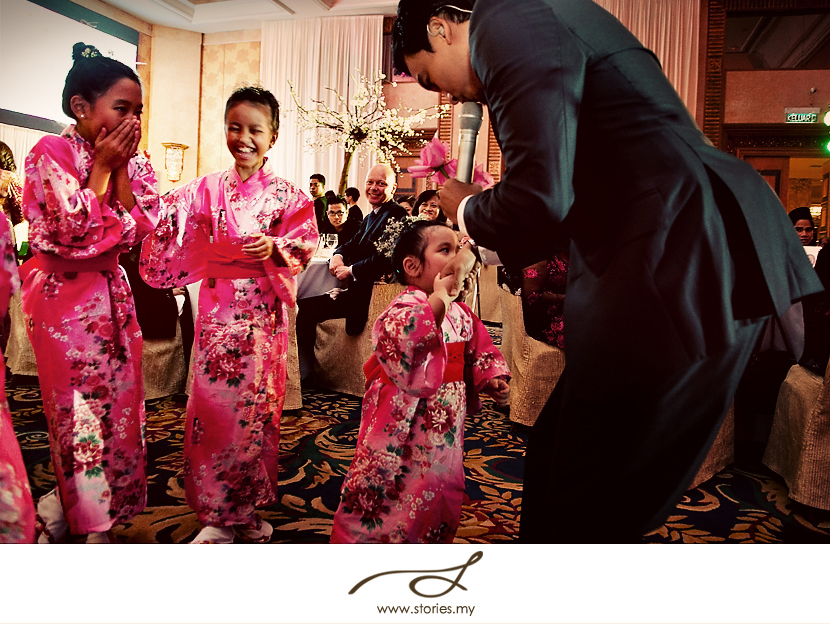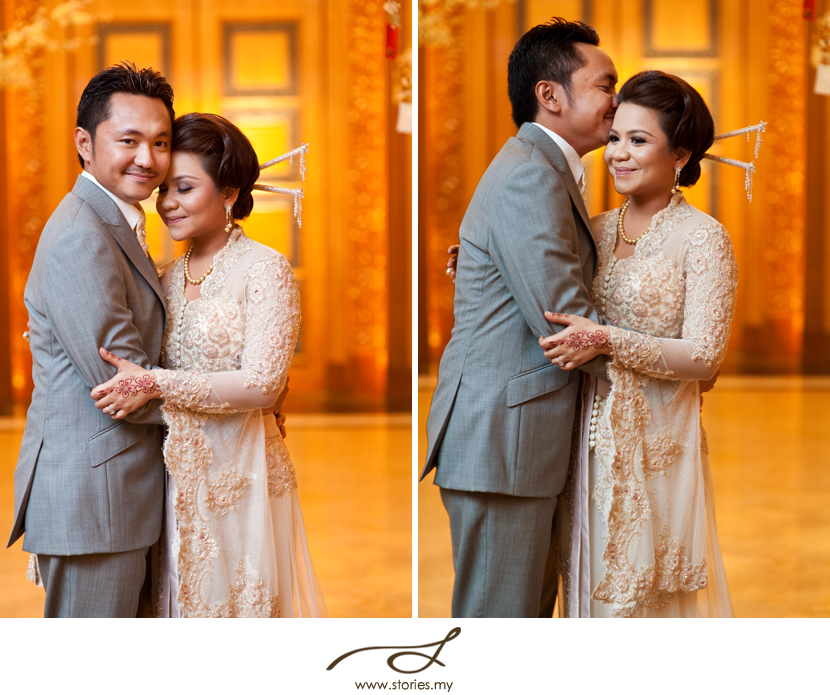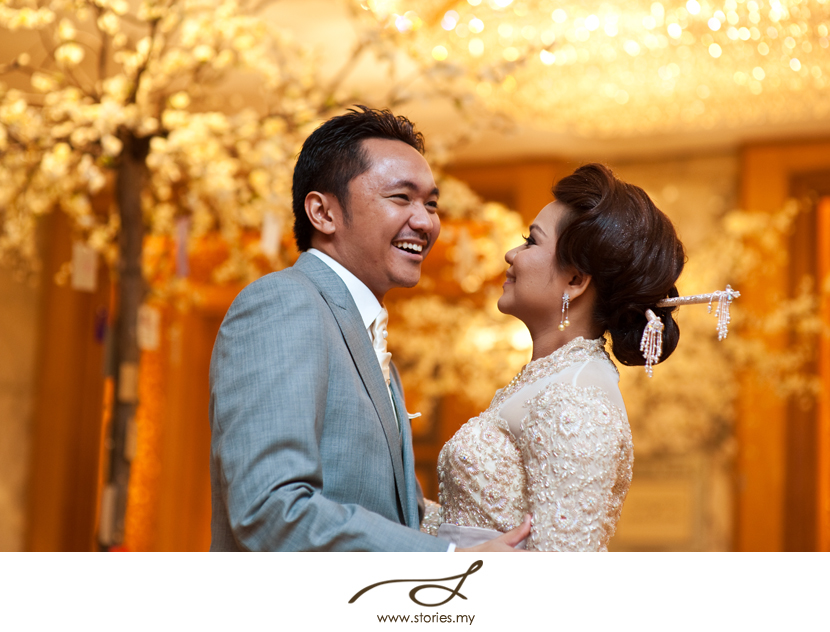 What a unique wedding reception!