Grace came home from work, then flopped onto the bed as she would normally do, exhausted from the events of the day. We'd normally have a chat before getting ready for dinner or discuss renovation plans for our new home that's still being built, some 10 months later. Today was different.
"Darling, I got a phone call today from Pastor Margaret. She asks if I can help shoot a wedding."
"Sure, why not? Strange that she would call, though. When and who is it for?"
"Tomorrow night. 1.30am. For a Myanmar refugee couple."
I shut my notebook and looked at Grace with eyes as large as golf balls. I echoed, ONE-THIRTY-AYY-EMM?

To understand this Burma / Myanmar story better, you'll need to be armed with some basic information.
DEFINITION OF REFUGEE (oxford)
noun. a person who has been forced to leave their country in order to escape war, persecution, or natural disaster.
MYANMAR REFUGEE STATS IN MALAYSIA (UNHCR Malaysia)
As of end May 2011, there are some 94,400 refugees and asylum-seekers registered with UNHCR in Malaysia. 86,500 are from Myanmar.
GNI PER CAPITA IN MYANMAR (average of how much a person earns in a year) (UN Data)
US$578.30 (as of 2008 stats) – which is MYR1,740.39 (PER YEAR!)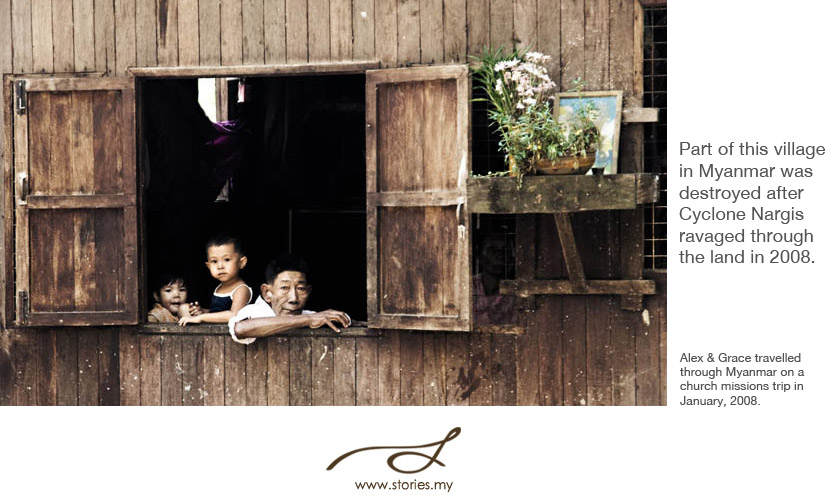 "What's the rush? And why 1.30am?" To me, it sounded like a secret ceremony that had to be done in a hurried manner, away from the prying eyes of the world.
Grace explained that the bride's brother had just been granted asylum in the US, and she was scheduled to go with him. Unless, she had a valid reason not to. And just like in the movies, of course Stella had found love – a love that made her want to give up the chance for a much better life in the land of the free. Both she and her brother are scheduled to leave for the US within days, and she had to speed up her marriage in order to obtain the legal documents that will allow her to stay on in Malaysia.
Interestingly, the regulations stipulate that to be legally married, you must be 21 years of age. God must have been smiling down on Stella & Zwe while orchestrating this massive project, because she turns 21 today too! It's beyond chance and can only be divine.
Now, why get married at 1.30am? The Burmese normally work long hours, and rarely do they have time for themselves. Knowing this, their church conducts a special service in Burmese from midnight – 2am once a week. It sounds insane, but this church really serves the community by being sensitive to their needs.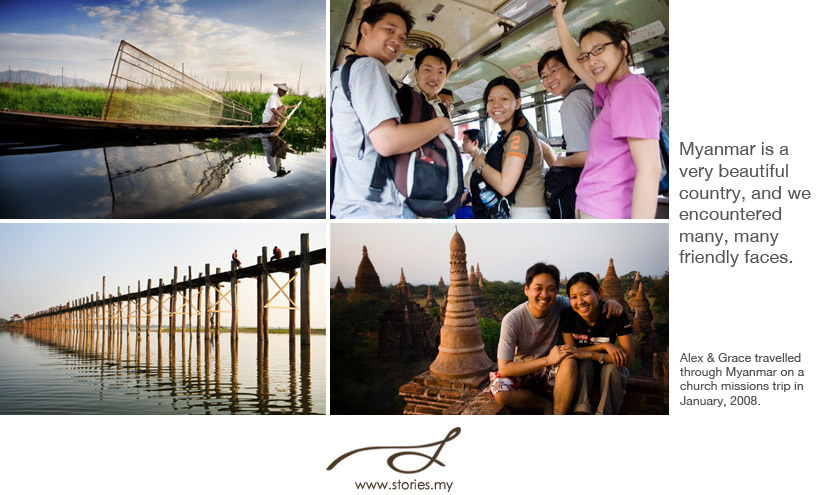 My heart softened and I told Grace, "let's bless the couple and help them with what we can". After all, how many people stitch together a wedding in 32 hours?
"What do we need to do now?"
"Get a couple of your suits. Let's head to church."
"Now?"
"Yes."
Soon, we were acquainted with the young couple and their church friends. Grace was intently updating Facebook and trying to source for make up artists who would be willing to bless this couple, starting their lives together in a mere number of hours.
Together with Bessie Mak, an experienced wedding co-ordinator from the church, Stella was trying on some wedding gowns, discussing hair arrangements and flowers. Grace chipped in, offering suggestions on what would look best in photos, how the veil should sit and make up options. Zwe on the other hand, was busy trying on my suits, which did somewhat fit him snugly.
Displaced from their home country, working hard for foreign masters and wanting to start a life together. Watching them in their excited frenzy, I felt a connection as fellow brothers and sisters, brought together by a phone call for help, just speaking a different tongue.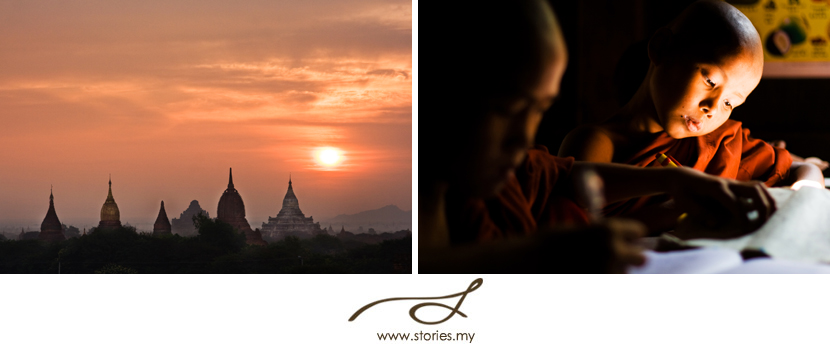 It's a mere 12 hours before the wedding begins. We've now been able to secure 2 make up artists (for the bride and bridesmaid). Thanks, Grace Wang & Katy K'ng for offering to help at such short notice. The gown and suit have been organised. Weiming will be the 2nd photographer for the wedding. Decorations will be provided by the church.
Now, onto the rehearsal at 5pm!