It was the morning of our 5th anniversary and I awoke violently only to realise it was still early in the morning. The whispers of us saying "I do" from 12 August 2006 were brought back to mind, while I, still in bed, planned our anniversary celebration.
"Gas stove, frying pan, spatula, sleeping bag, tent, box of tissue" (and lots more), were added to my iPhone shopping list, while Grace continued to breathe heavily, enjoying her slumber. I had yet to tell her what we would be doing to celebrate our 5th year together but intended to keep it a secret till the last possible moment.
That evening, we left the office a couple of hours earlier, rushed home, and started to pack the car with the list of items I had meticulously detailed on my phone. It was then that I told Grace, "We're going camping!" and like the perfect adventurous wife, she was enthused to go, instead of uttering a dreaded, "WHAT? But it's hot… there will be mosquitoes".
Reversing out of the driveway, we headed to the modern day market – Carrefour, to get our meats for dinner and some snacks, then proceeded to drive to Bagan Lalang beach at Sepang, a mere few minutes away from the new Golden Palm Tree Resort. Unfortunately, it was already rather dark by the time we arrived. We chugged down the beach with our belongings, under a slight drizzle and quickly pitched the tent with only a torch to guide and an umbrella for shelter.
Thankfully, my years of service at Outward Bound School came to good use, and before long, we were dry, safe and warm in the tent. We began with an entree of sushi, since it was still too wet to cook outside. An hour later, the rain subsided and our portable gas stove was started – we then cooked 2 slabs of lamb beneath the stars while listening to the calming sound of waves.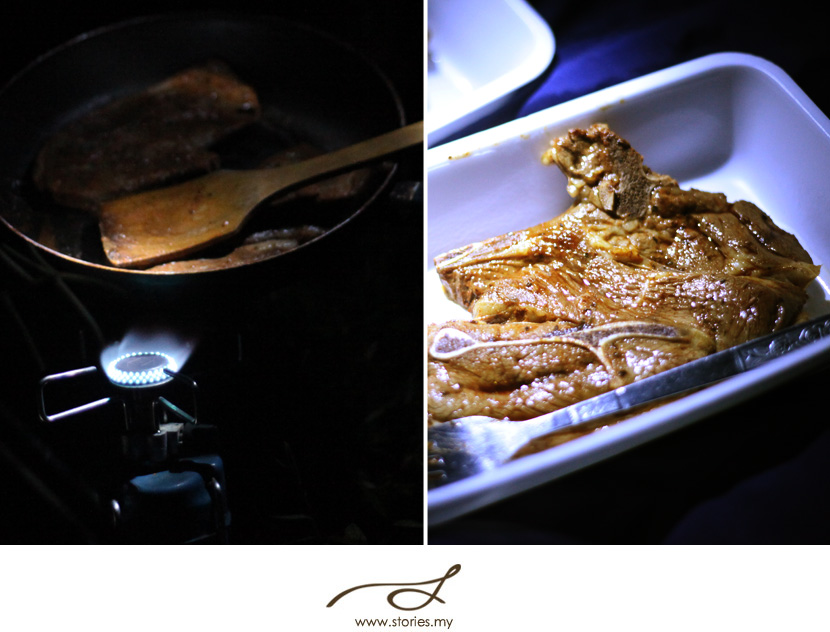 After dinner, we were quite exhausted from the events of the day and promptly knocked out by about 11pm.
I awoke at 5am to use the "natural loo", and was in awe at the number of stars in the sky. I had no choice but to assemble the camera to take a few photos before rolling over and heading back to bed.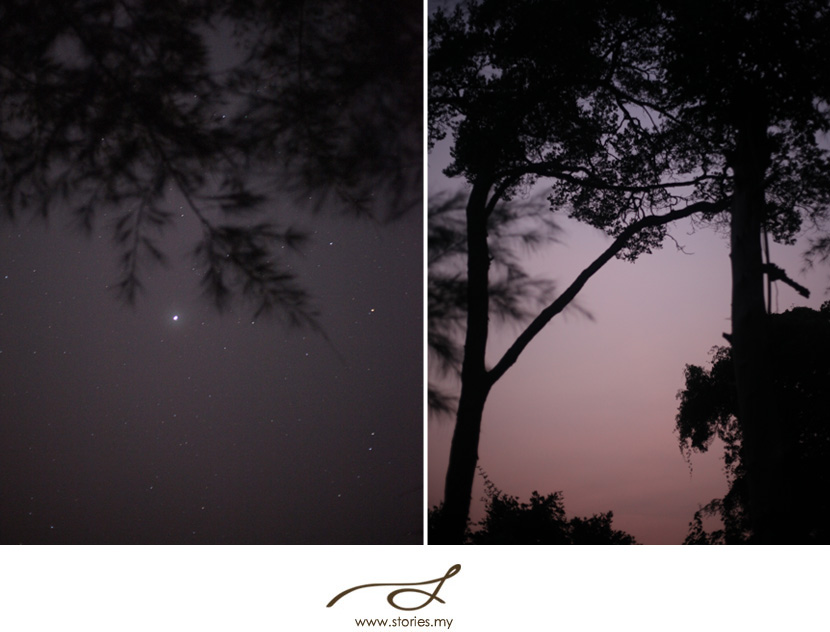 2 hours later, we both awoke and "washed up" in the camping sort of way. While I reignited the gas stove and cooked a simple corned beef breakfast, Grace was busy swinging away to her heart's desire, reliving her childhood.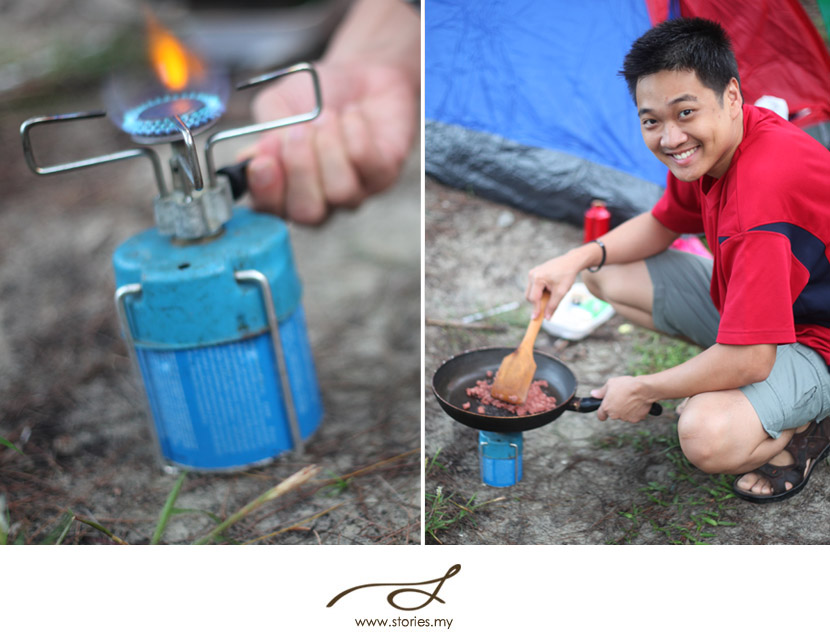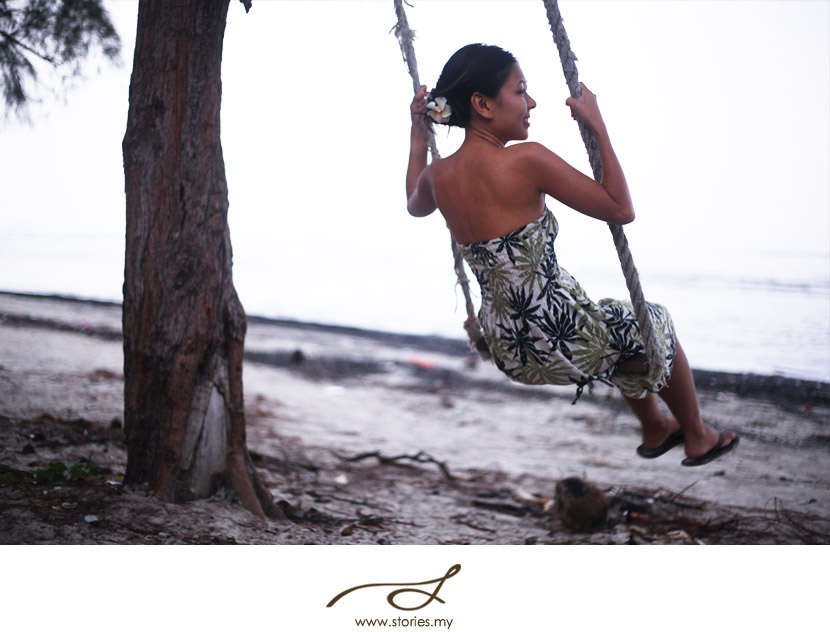 It was totally unconventional, but I enjoyed our simple 5th year anniversary. Here's to the next 50 years, darling!