LEO club and 'berdating"?
This is how Vinod and Pamela described themselves:- "We first met at LEO club (those of you born in the 80s would know this). We coincidentally went to the same Maths tuition. We used to go "berdating" at the mamak near school and in Ravi's Canai & Such and the USJ 4 padangs. We talked about anything and everything under the sun. It was quite obvious that we enjoyed each other's company."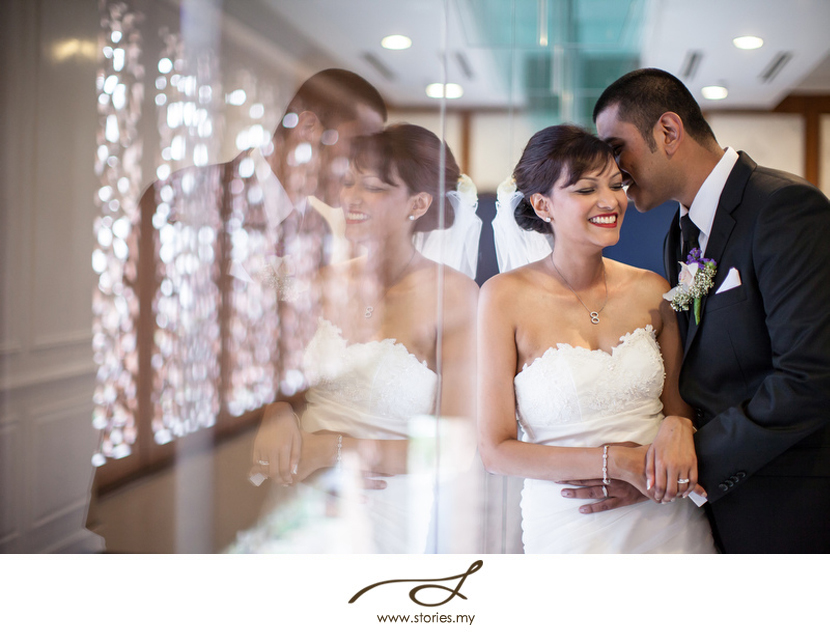 On the actual wedding day, their theme was purple, and boy doesn't that say a lot about their character.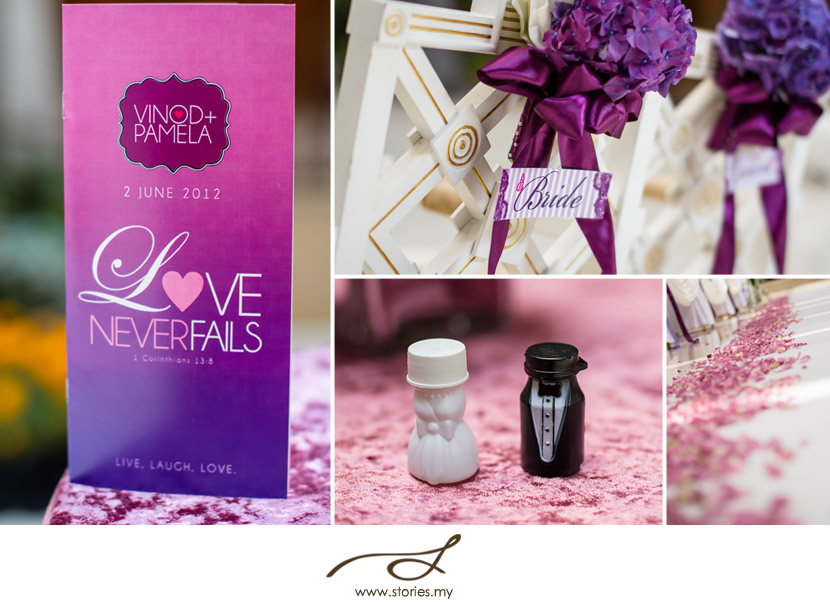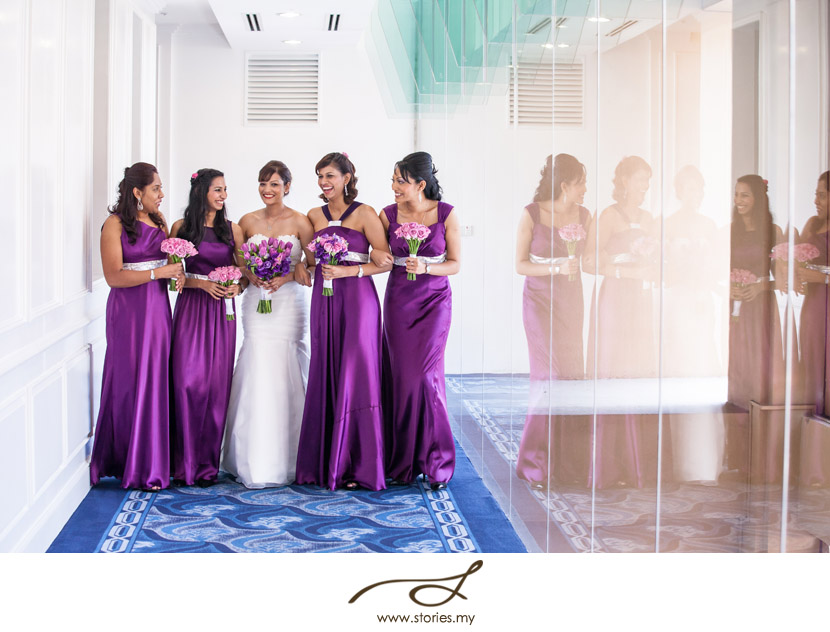 This sounds like a really fun couple, and boy did we get along like a house on fire! Check out the guys in their purple shades.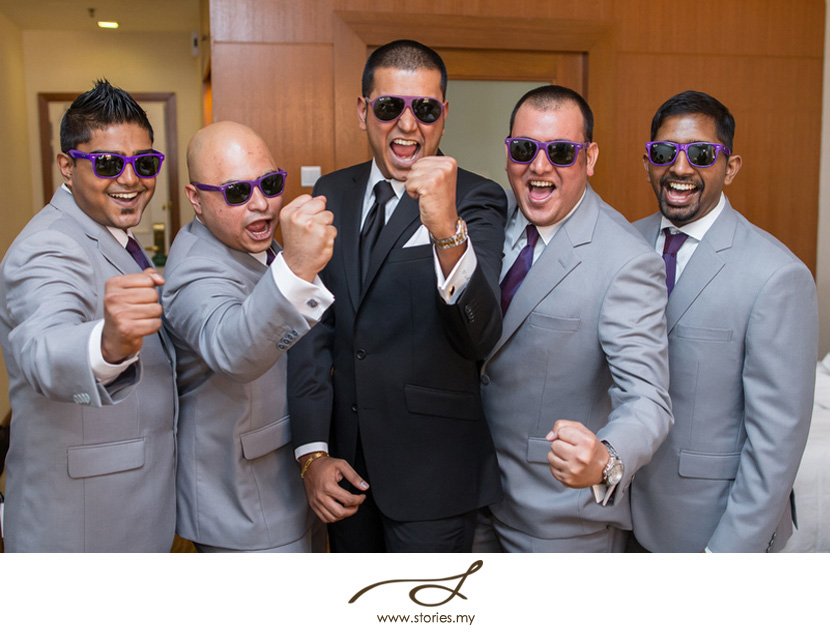 From the word go, everything was perfect. They were to be wed in this beautiful hall at the Royale Chulan, KL.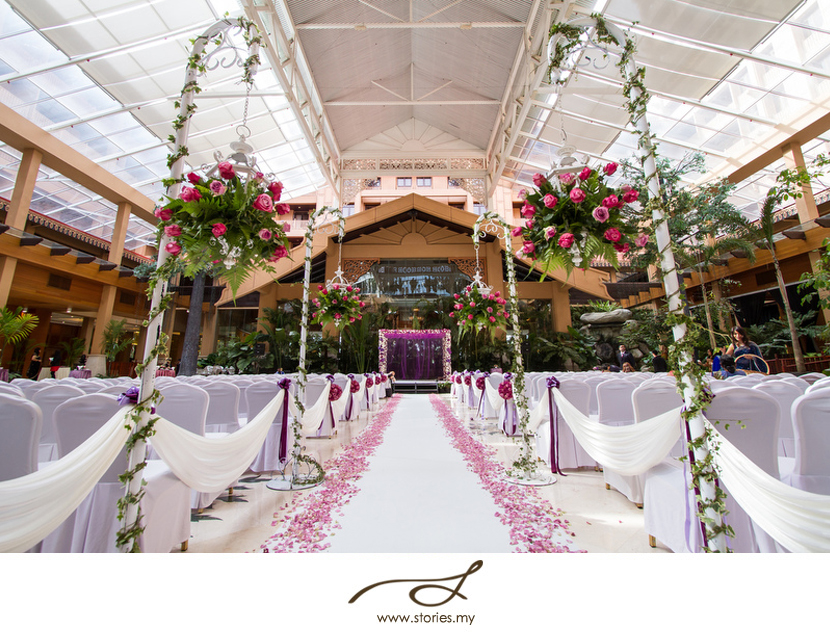 Pamela was the epitome of elegance.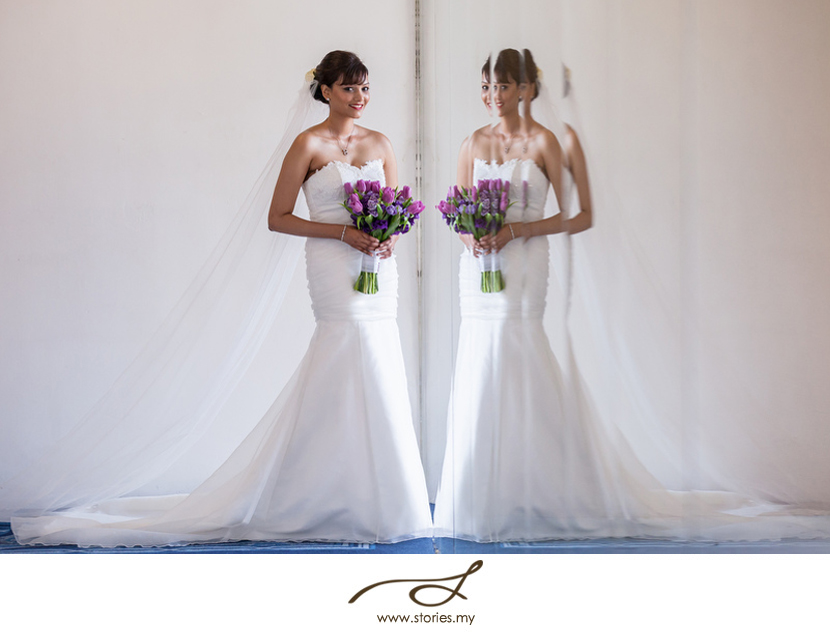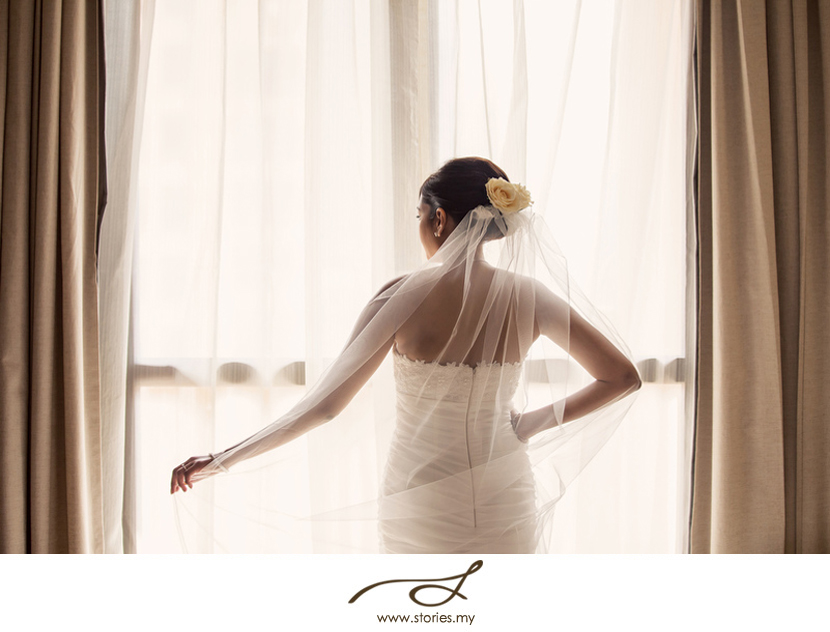 There was love in the air and laughter all around.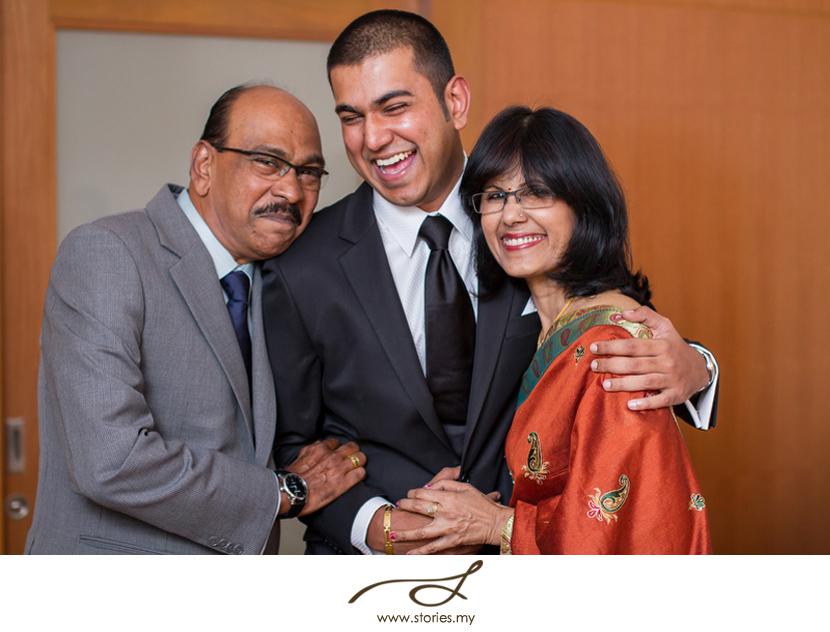 The page boy and flower girls were so cute!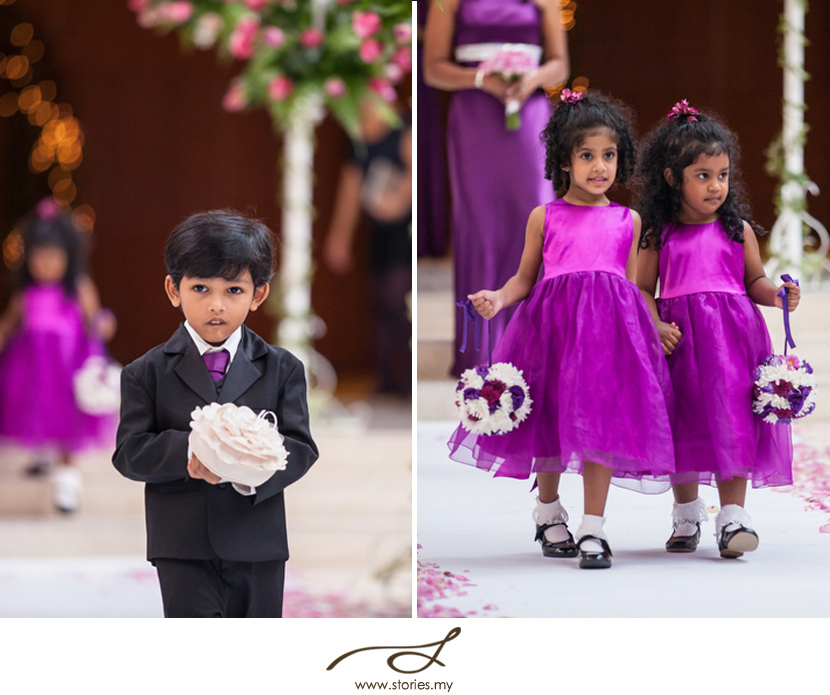 There were once-in-a-lifetime moments.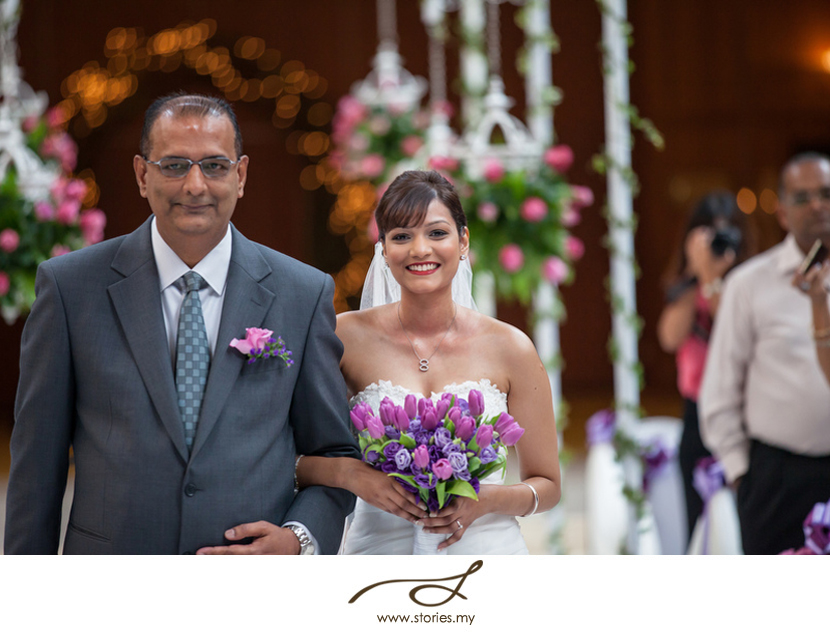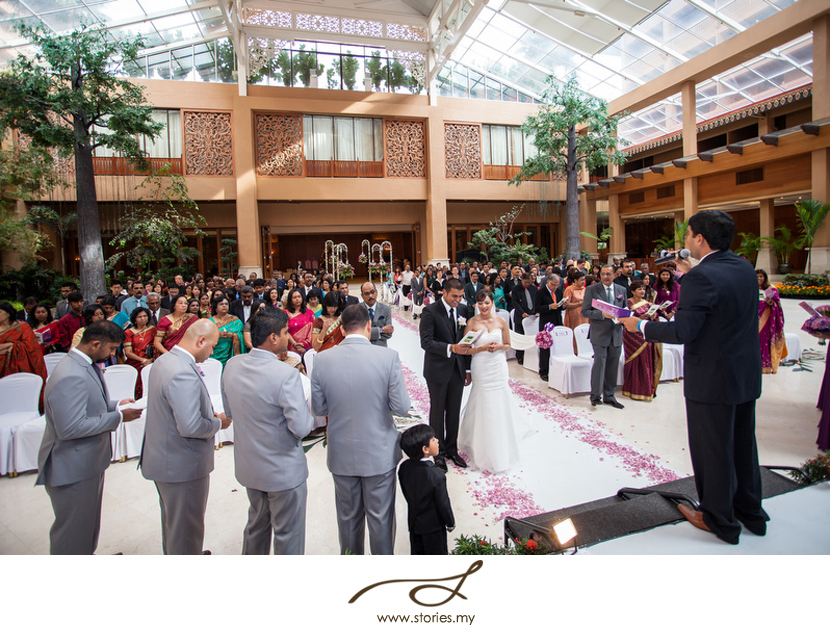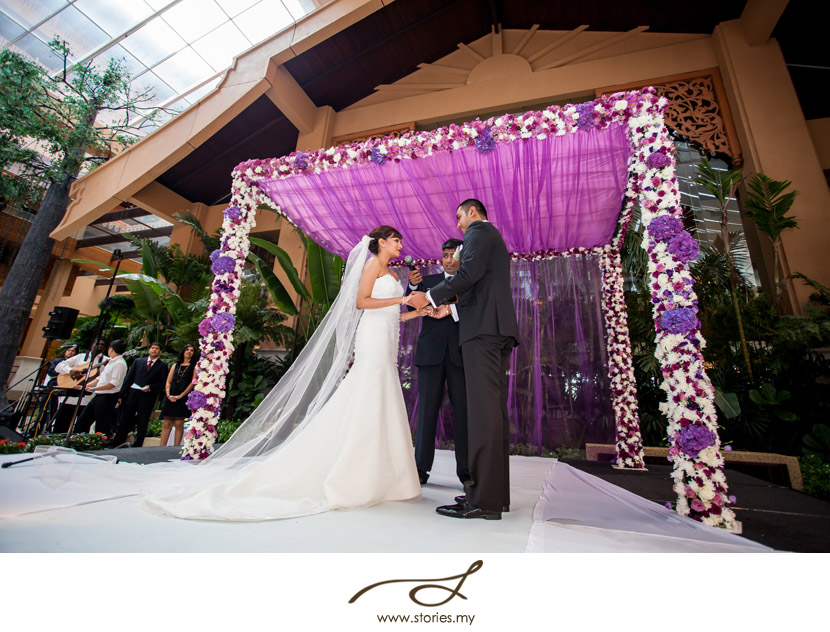 There were moments of prayer.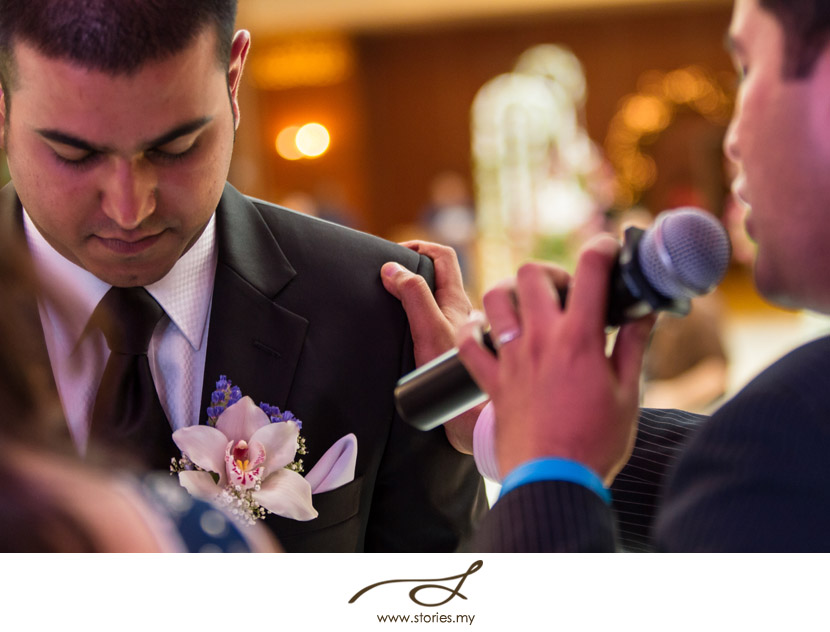 And there were moments when time stood still (From how Pamela looks deep into Vinod's eyes, can't you just feel how much they absolutely love each other).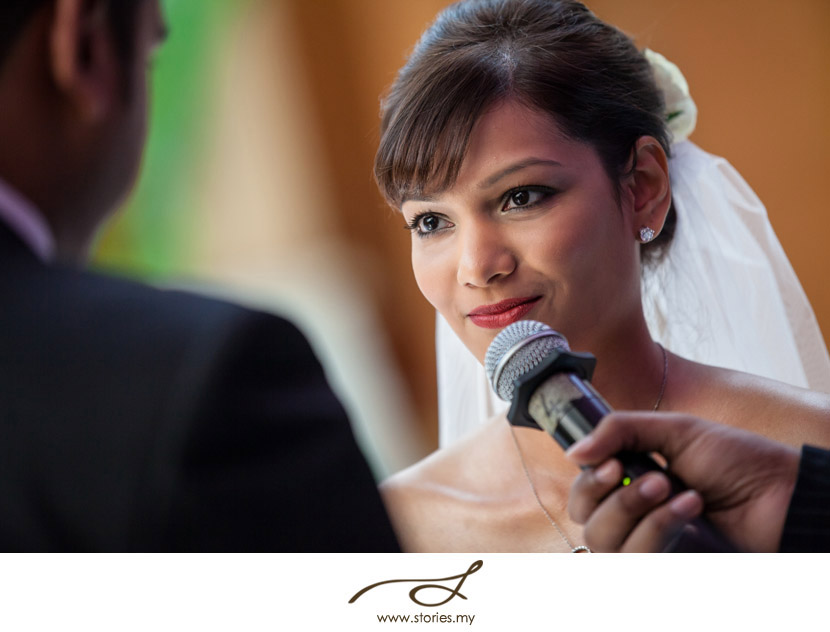 Pamela said, "As we grew up, we grew fonder of each other and became the best of friends. We went through braces years, baggy pants era, weird hair days and pimply faces."
Well there were no braces, or baggy pants, or weird hairdos, or pimply faces on their wedding day.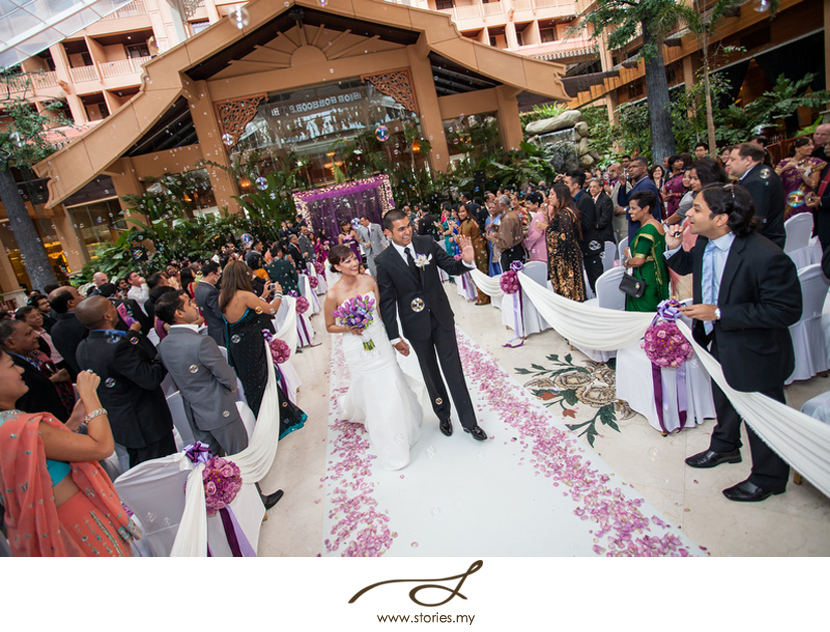 And there were moments of new beginnings.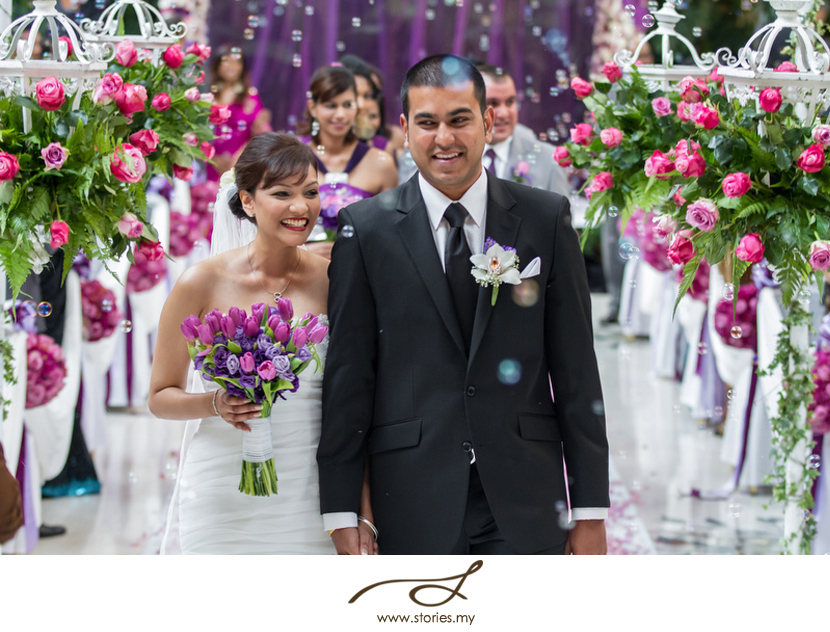 Later that night, the dinner reception was a colourful atmosphere.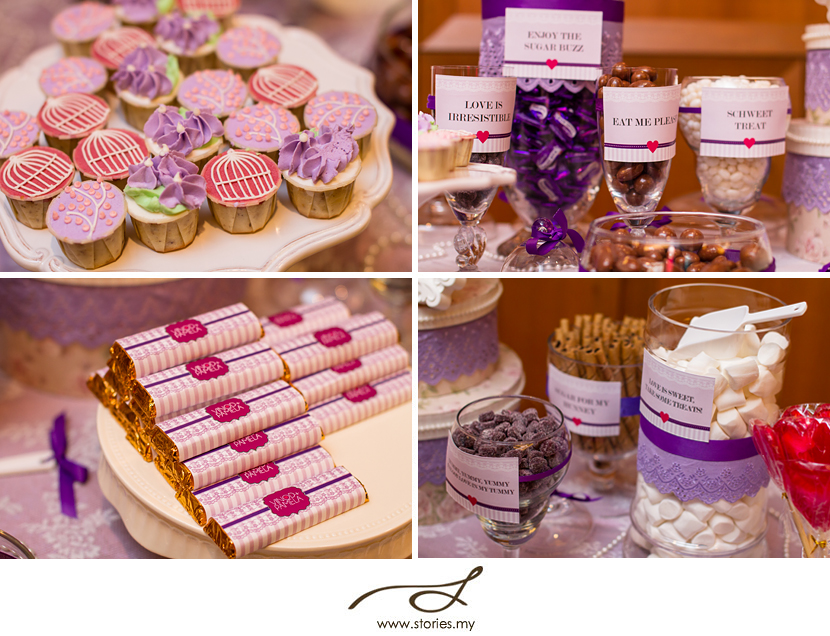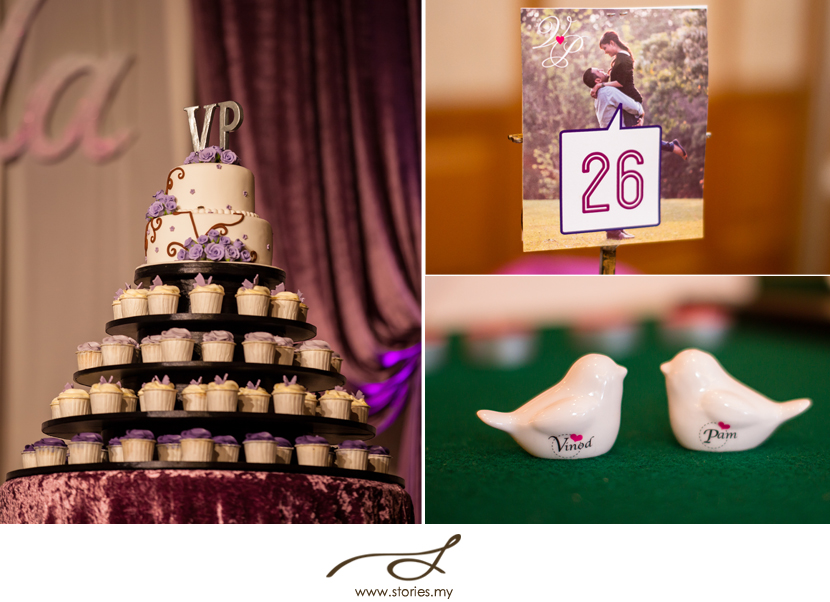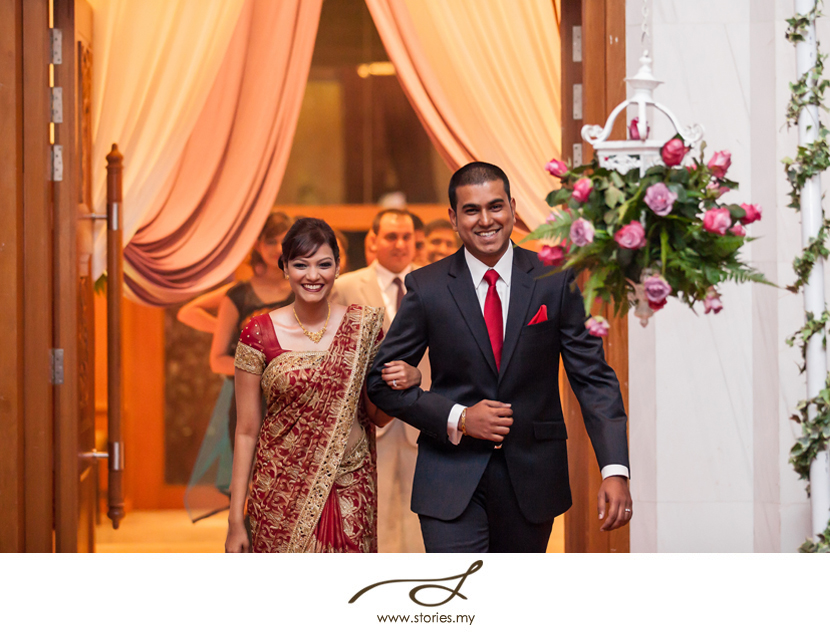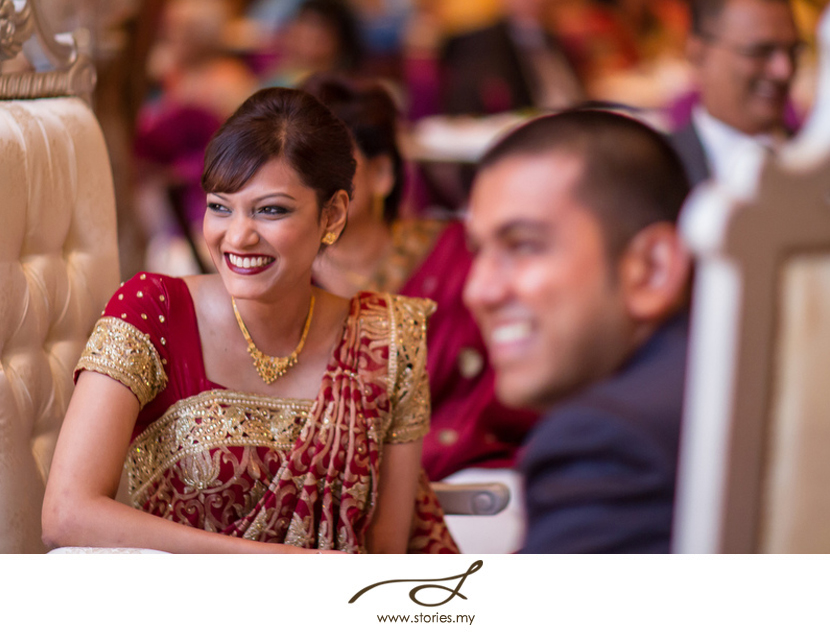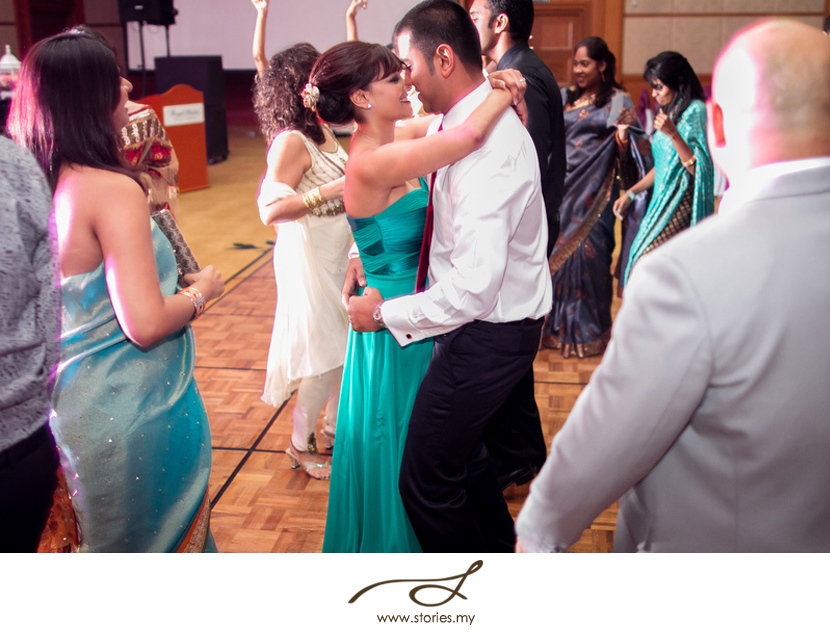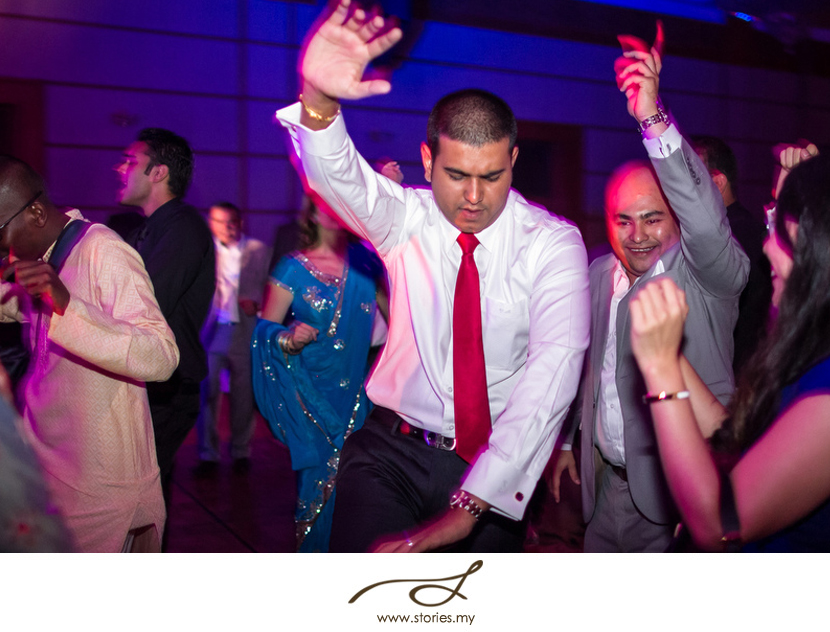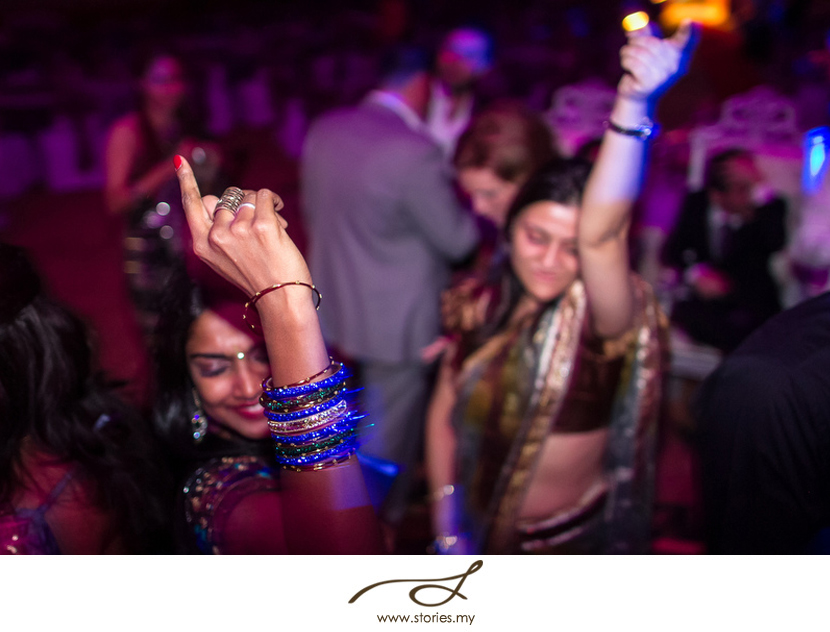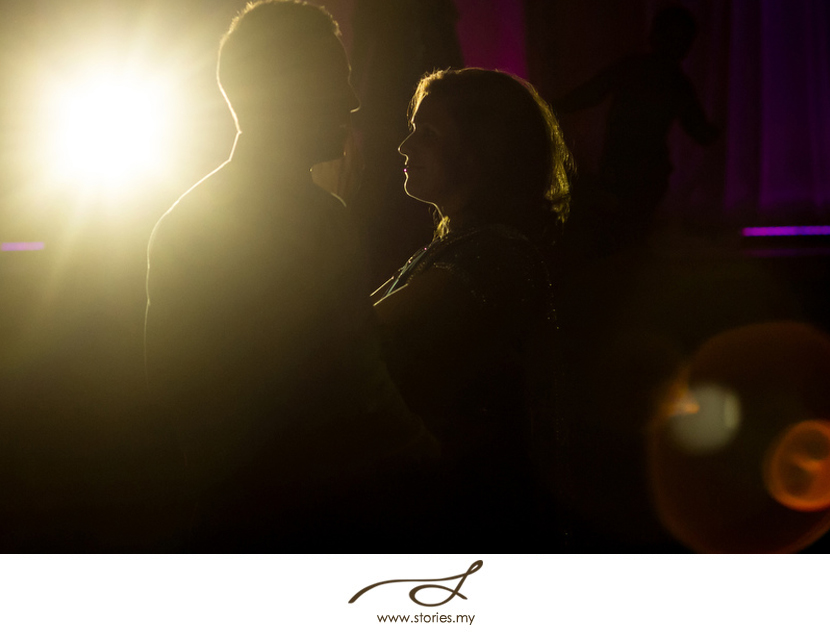 "Being engaged to the partner of our dreams is truly a dream come through for us and after 1 year of preparation for this DAY, we can't wait to start our LIVES together as one".
You both sure are one amazing couple and we wish you all the best in your journey of life together, Pamela and Vinod! Take care.
Credits: 
Photographers: Johan & Mark
Location: Royale Chulan Hotel, Kuala Lumpur
Wedding Gown: That Special Occasion
Groom's Attire: Club Man Shop
Shoes: Lewre Couture
Make up: Reyo from M.A.C.
Decorations & Flowers: The Poetry of Flowers
Stationery: Tie the Knot
Cake: Ms Loretta Peter
Videography: StereoTwo Productions
Dinner Entertainment: Mosaic Music Entertainment