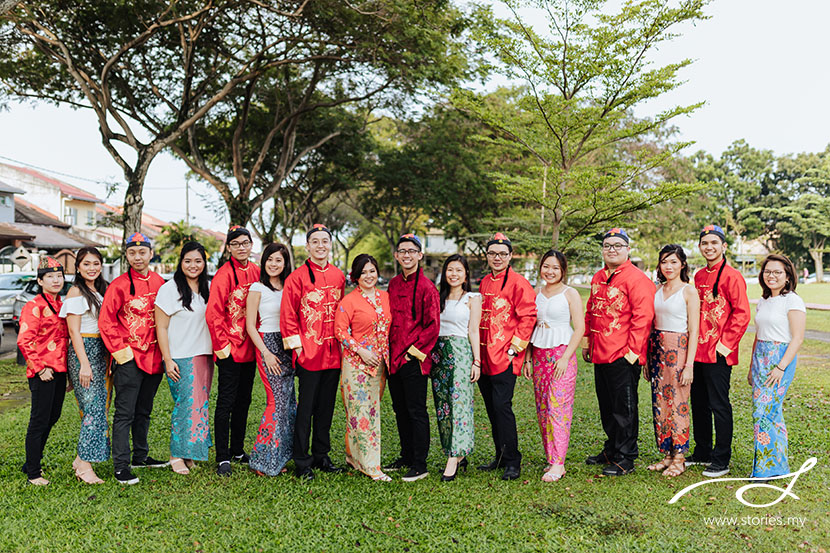 Mike and Sarah's wedding felt like a massive reunion of old friends. That usually happens when the bride and groom have known each other since childhood. Sarah's earliest memory of Mike was in Sunday School. "He'd be the noisiest boy in the hall and be picked out instantly because of his vibrant personality. Till today – Mike has that extrovert personality!" she tells us. We could tell Mike certainly loves being around people and has a good sense of humour. As for Sarah, she expresses herself through writing, singing, and describes herself as an introvert (although Mike disagrees with that last one). Over many years of friendship which eventually blossomed into a relationship, both their best qualities rubbed off on each other – making them a perfect team. The story of how they first met and grew together is really the stuff of a romance novel.

Mike and Sarah's story
Despite attending the same Sunday School, Mike really started noticing Sarah around age 11. Mike said she was wearing a denim skirt and jacket, and had short hair. "I remember thinking that I'll never get to date that kind of girl! It's funny to see where we are now and how far we've come from that moment." A year later he plucked up the courage to tell her how he felt about her on a phone call. As responsible students, they officially started dating right after her exams.
It took a lot of effort to go on a "date" when they were younger. Mike recalls he had to take three modes of transport to see Sarah: a cab to the train station, a train ride for 10 stations, and then walk to her house. From there, they would then take the train together to a nearby mall and chit chat over ice-cream. This went on for four years until Mike got his driving license which made their distance only a 20-minute car ride away!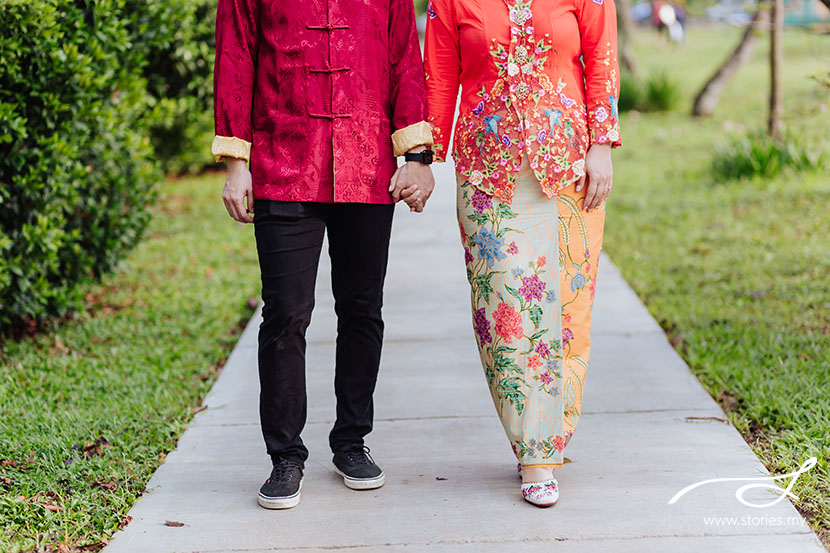 Since getting together Mike and Sarah have gone through every phase of life together: primary school, high school, college, university, their first job, and more. They travelled together, learned things together, and ultimately grew together. "Over the years we dated in various ways – Sarah would even join me and my friends to play games at cybercafes. And I love shopping, so we often shop together. It was so easy to find things to do because we shared so many common interests!" Mike shared.
The couple finally got engaged when Mike proposed with not one, but THREE rings! A Super Ring he had promised when they were younger because he couldn't afford a real one, a 1-Carrot ring. Literally, a small carrot! And then of course, the actual engagement ring. How crazy funny and sweet is that!
Oh and the date they first officially started dating? 20th October. 14 years later, we had the privilege of photographing their wedding on 19th October 2019.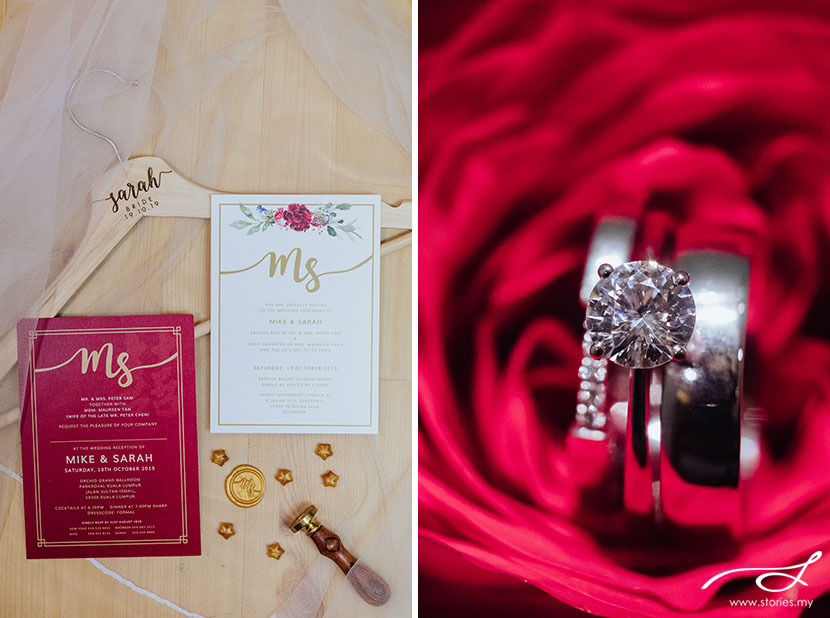 The Big Day
Early on a Saturday morning, Mike and his groomsmen (and a lady) gathered at a park near Sarah's house dressed in Chinese traditional outfits and matching hats. We took some silly shots and group shots of them before adjourning to the bride's house to face the jip san leong ("the picking up of the bride", Chinese pre-wedding ceremony games) that Sarah's bridesmaids had prepared for them. Mike and his groomsmen went through a couple of very creative hurdles before Mike was finally allowed to see his bride, and boy did she look amazing! Flanked by her bridesmaids in their traditional sarongs, Sarah donned a lovely nyonya kebaya representing her ethnic heritage. We had a few minutes to quickly take photos of everyone back at the park before the bride and groom went to prepare for the church ceremony.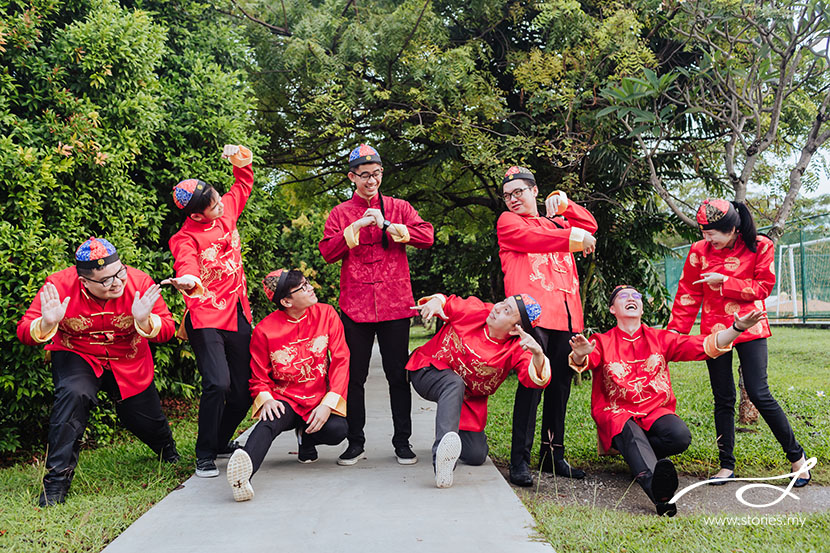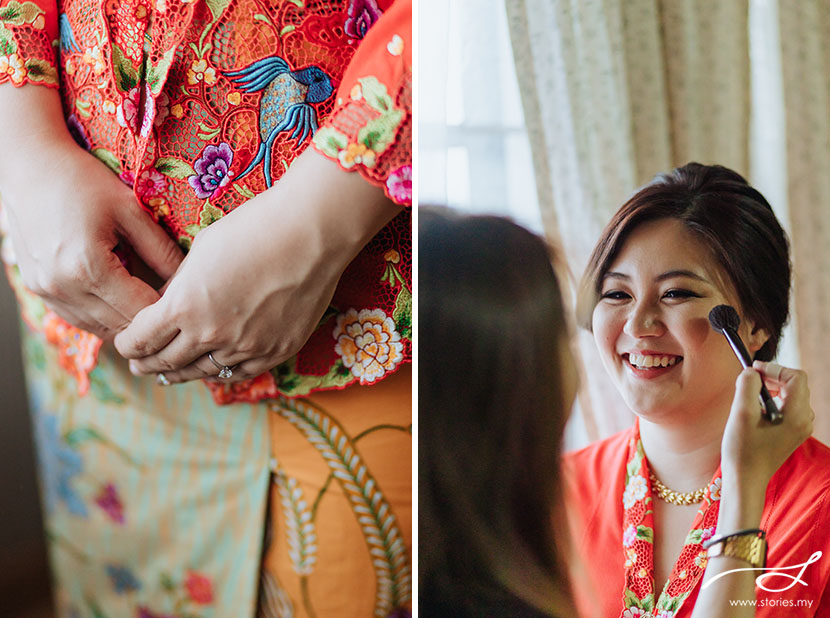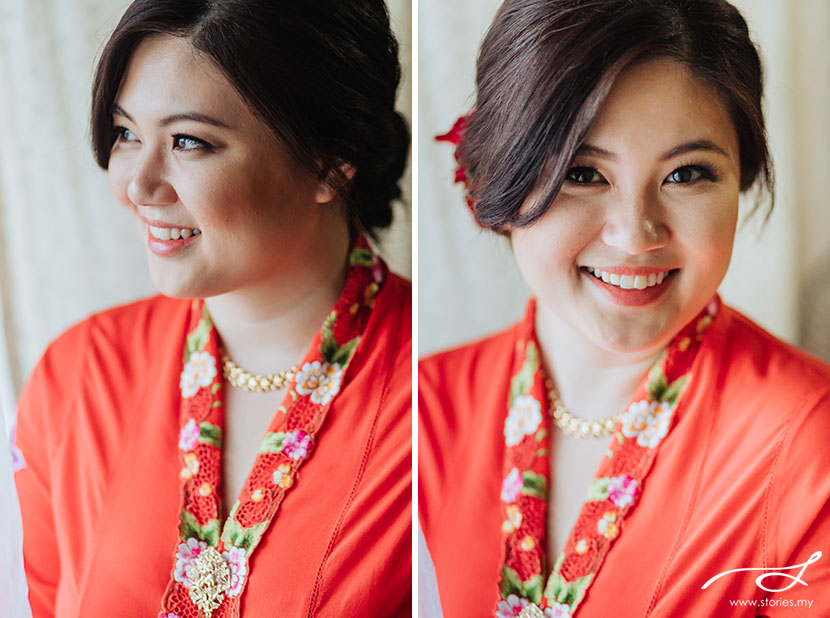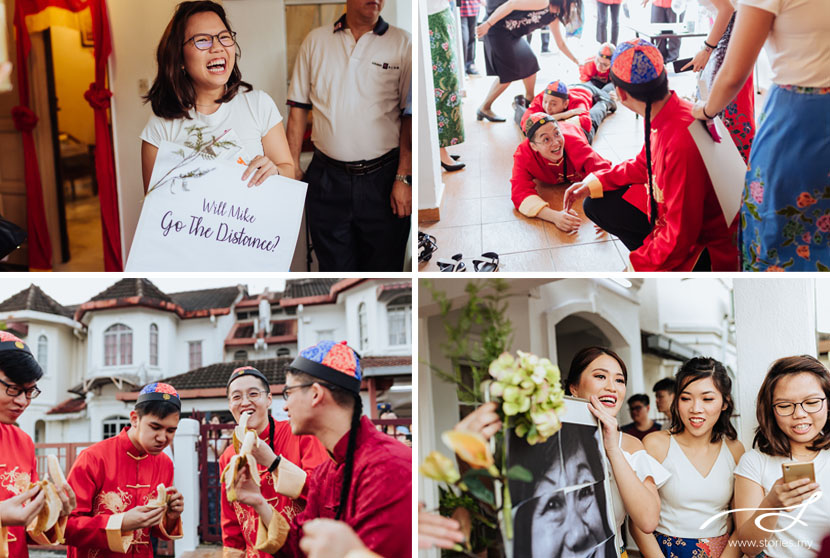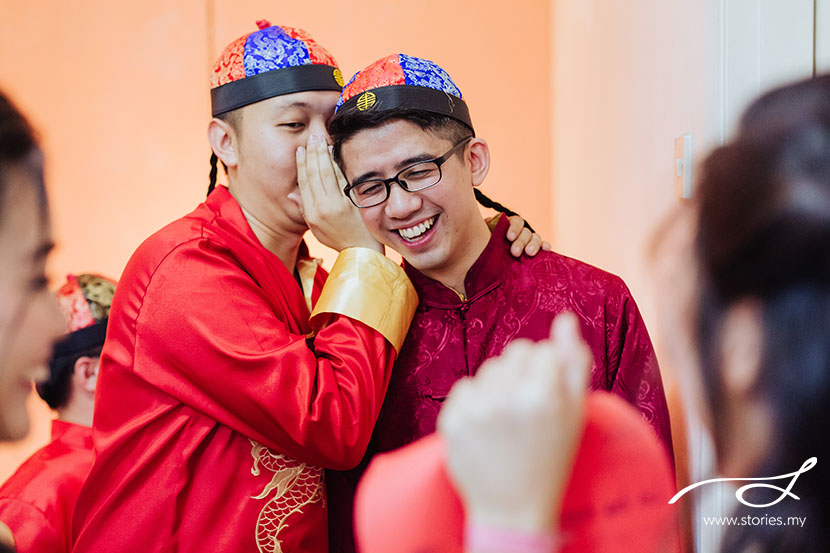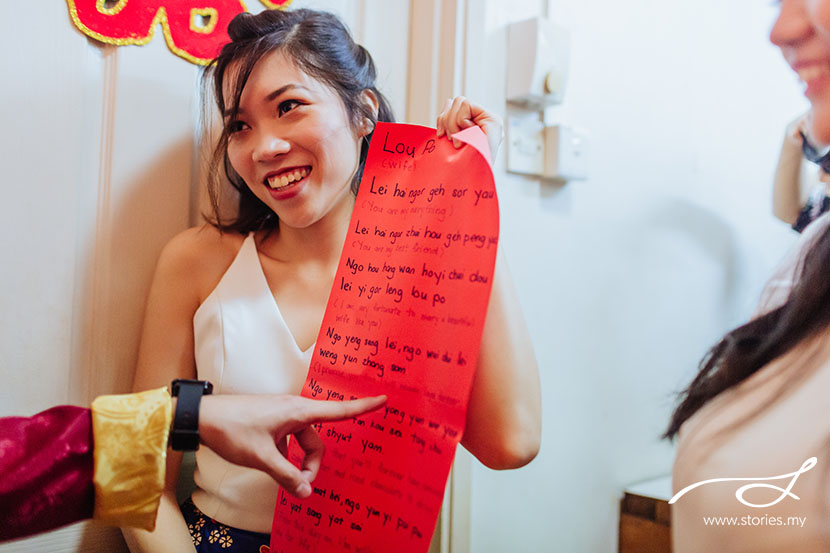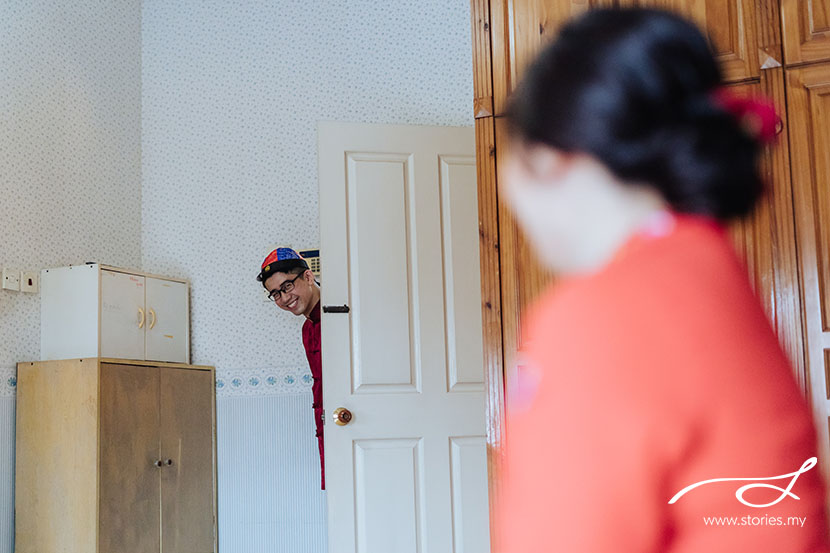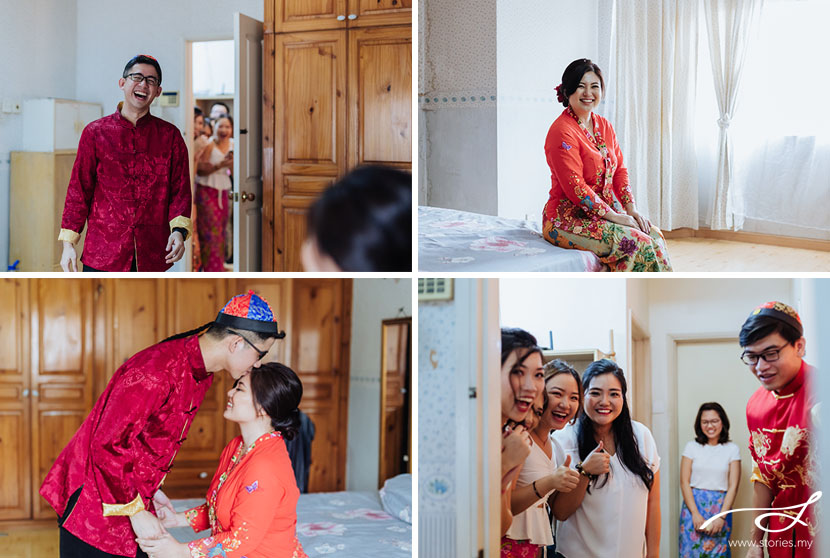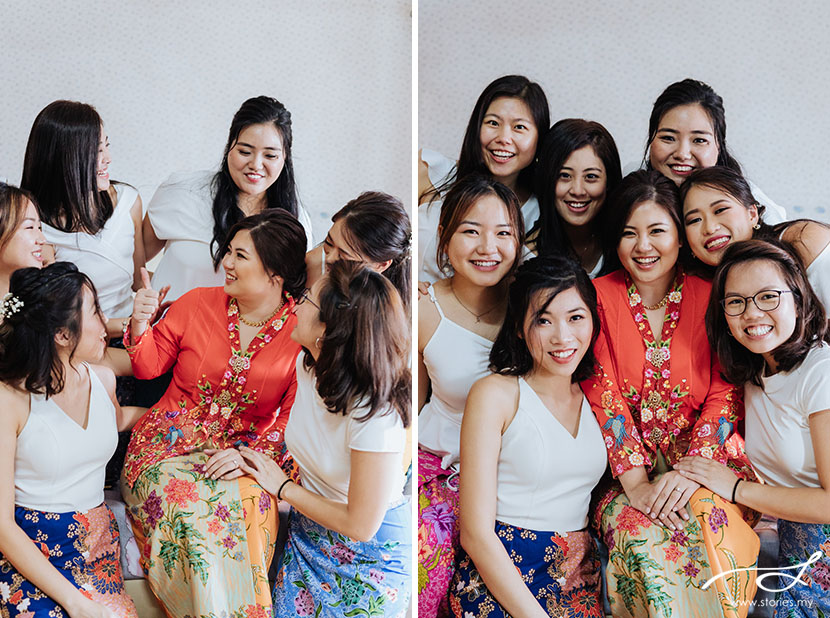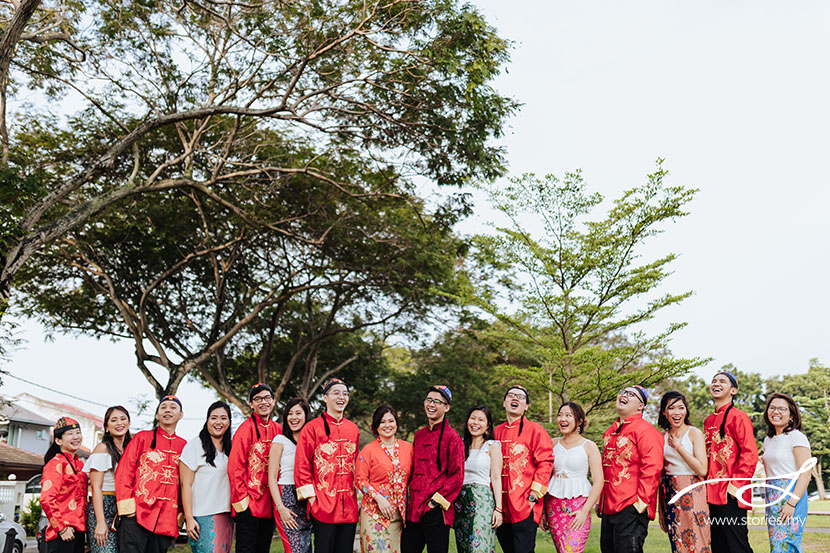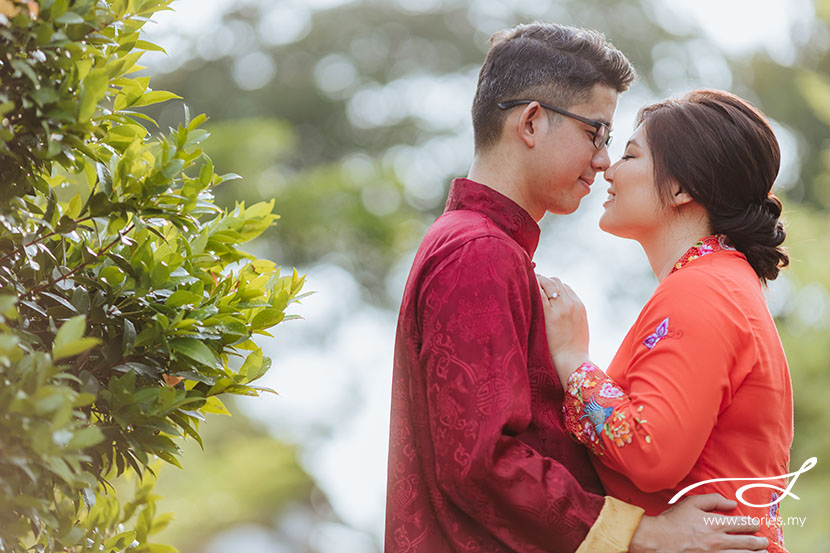 The traditional church hall was beautifully decorated in the colours of the wedding theme. There was a special traditional dessert table filled with Peranakan accessories and memorabilia – all of which were prepared by the bride's family and friends. The ceremony was meaningful and memorable as the congregation watched two best friends seal the deal on a lifetime of love together.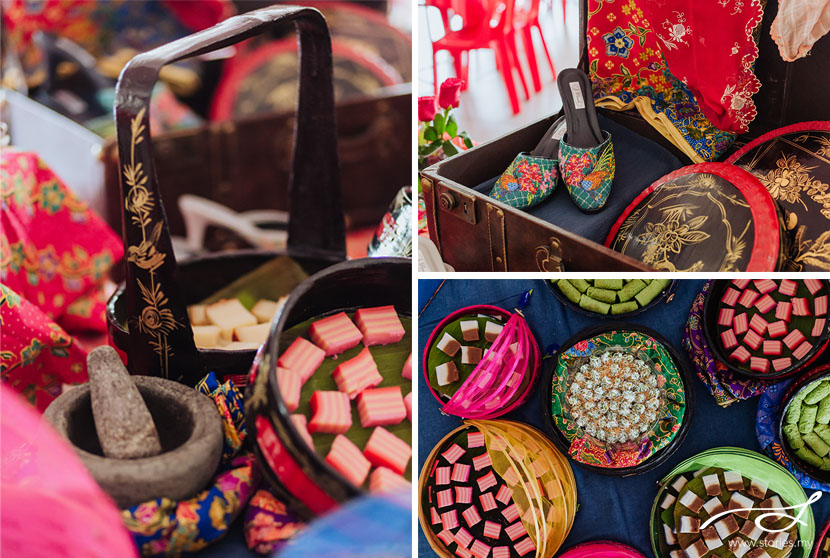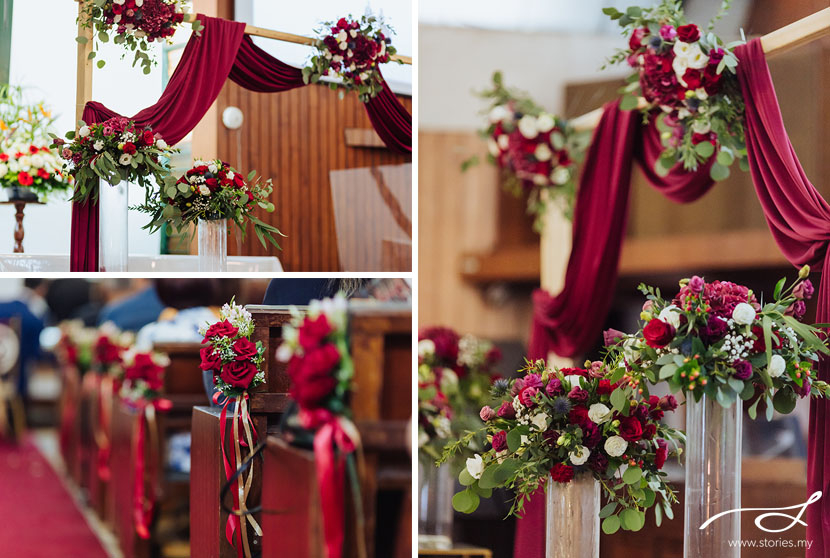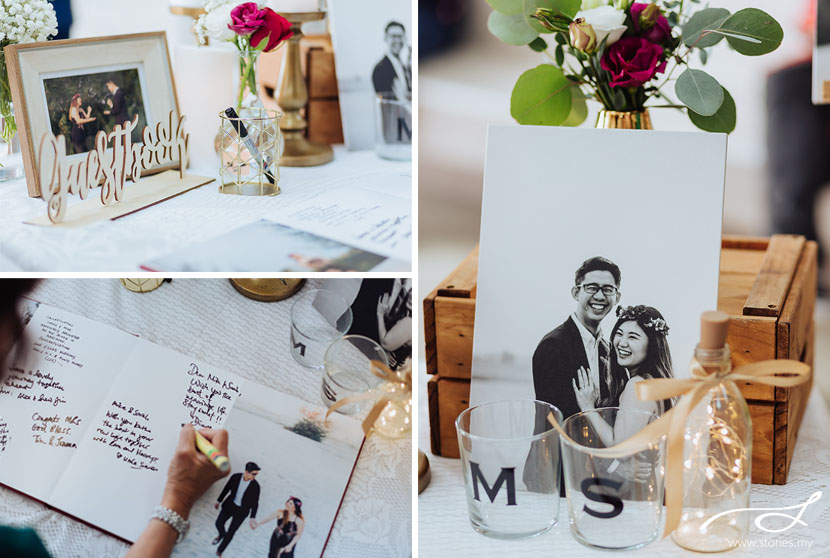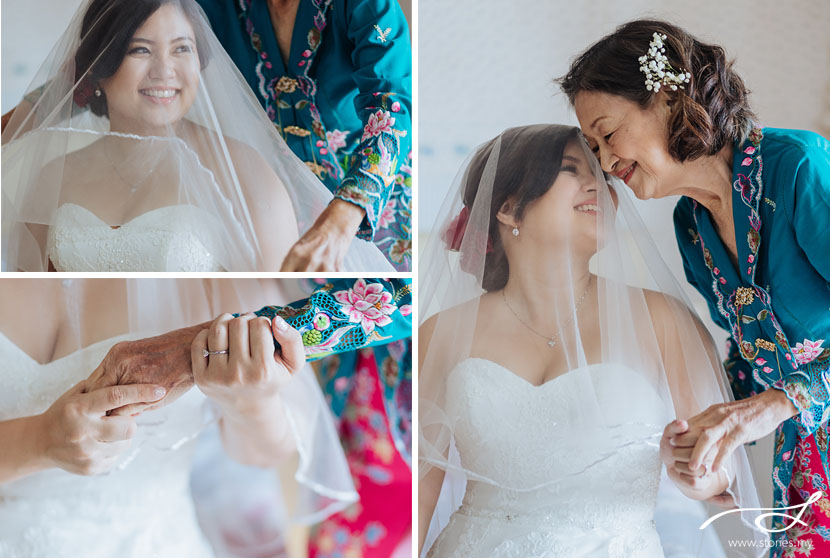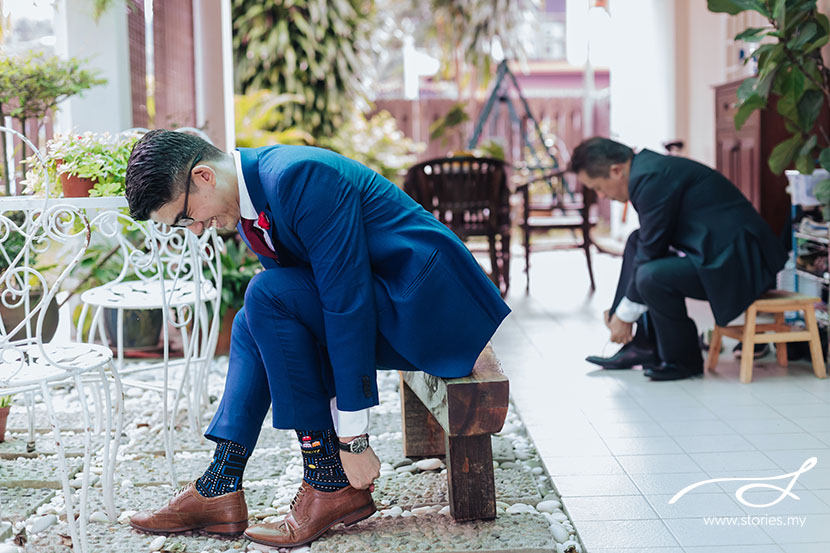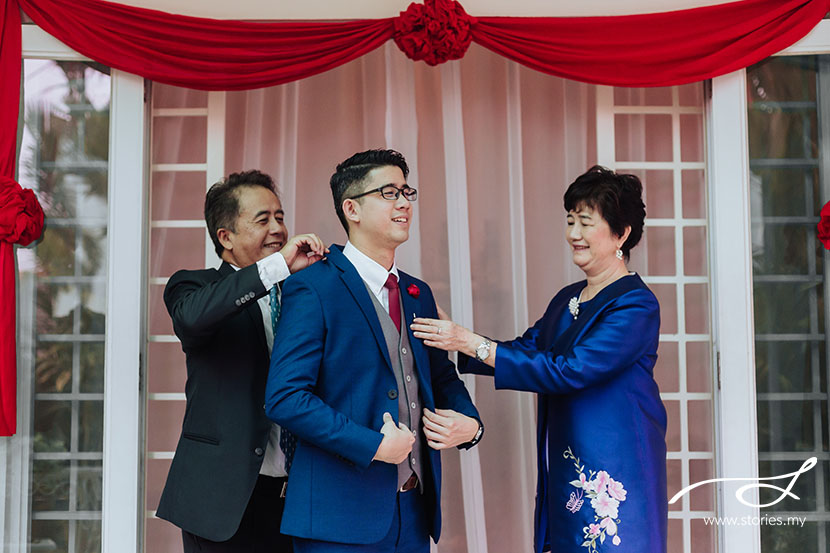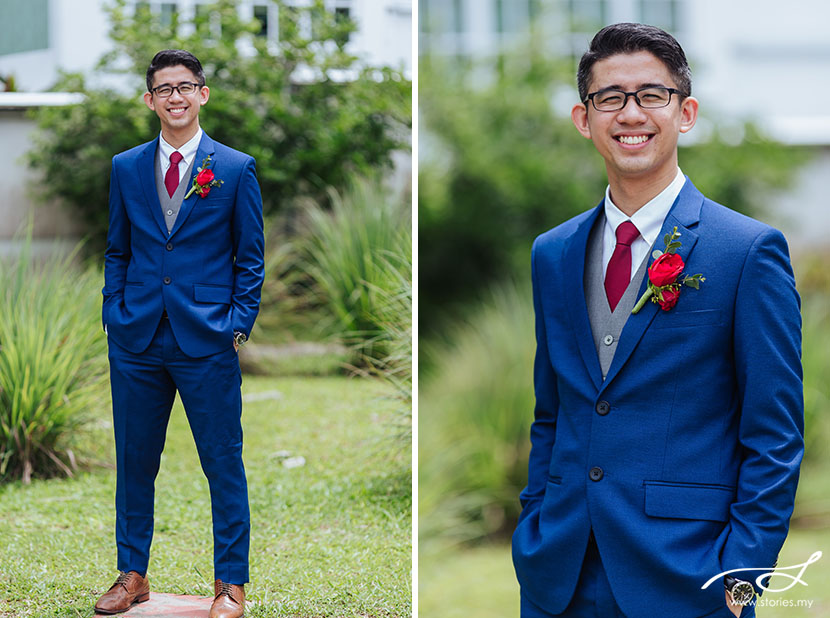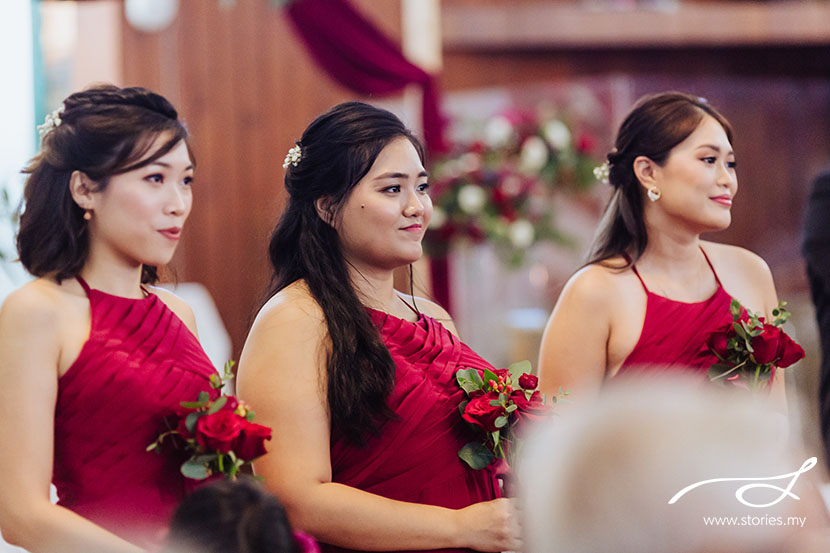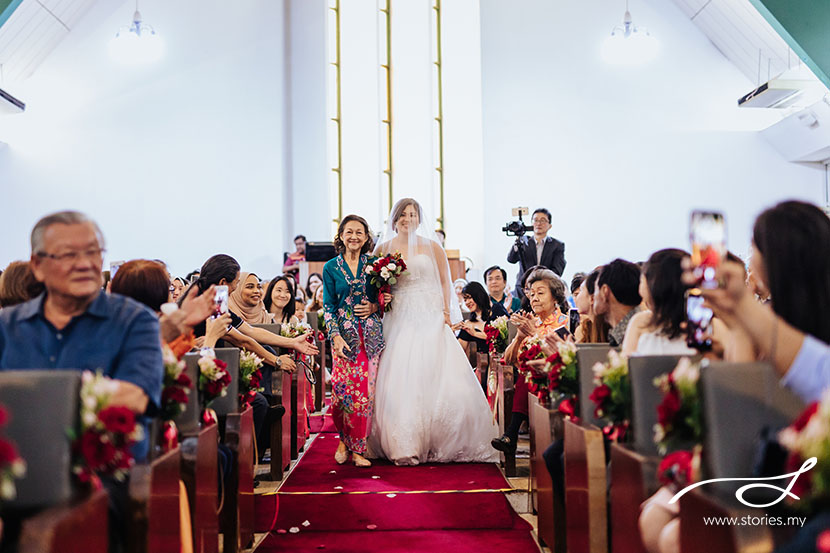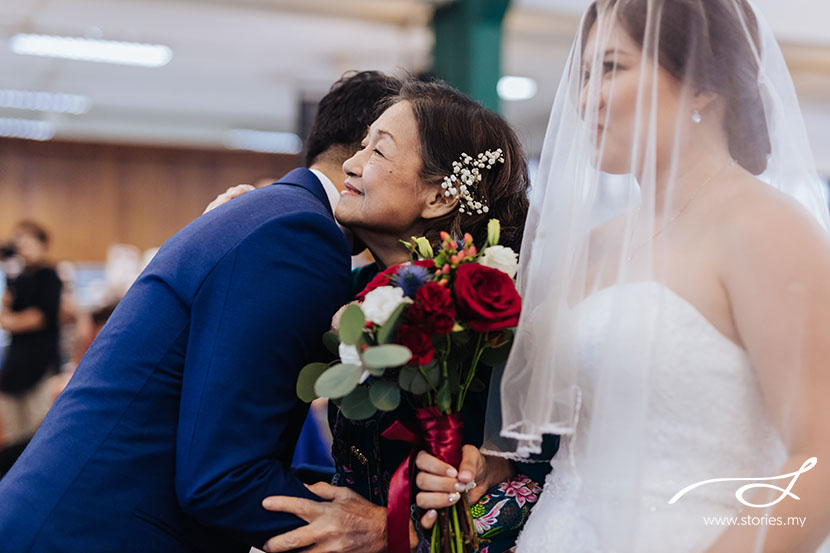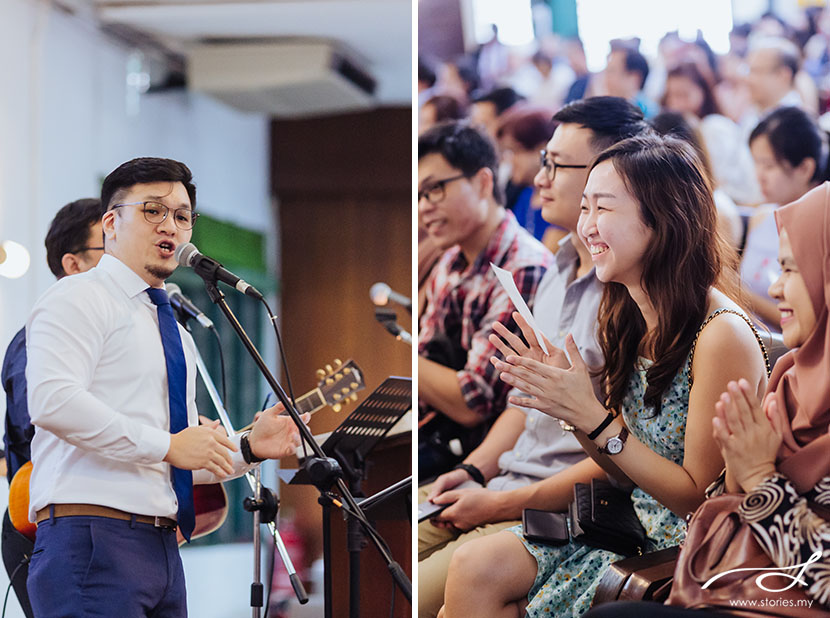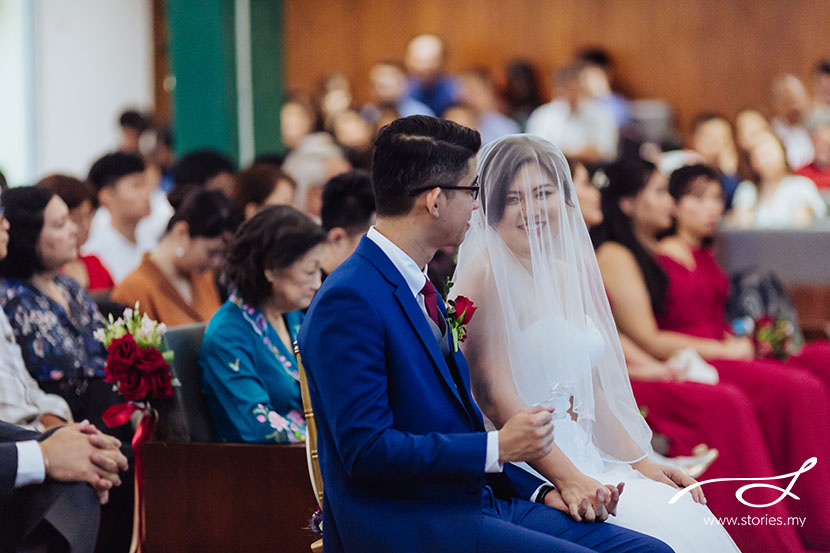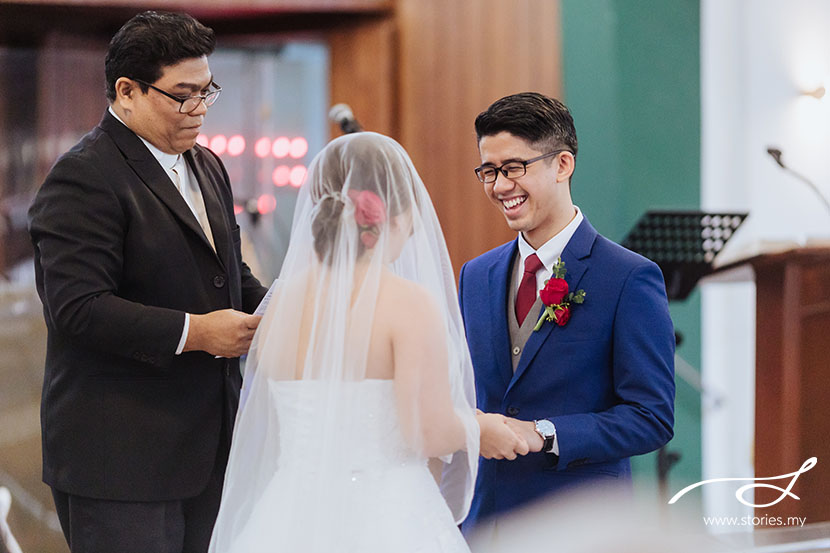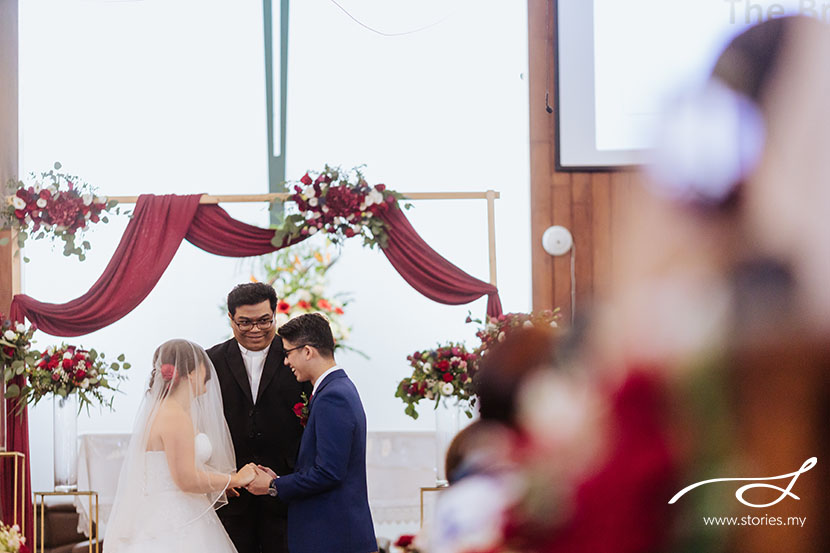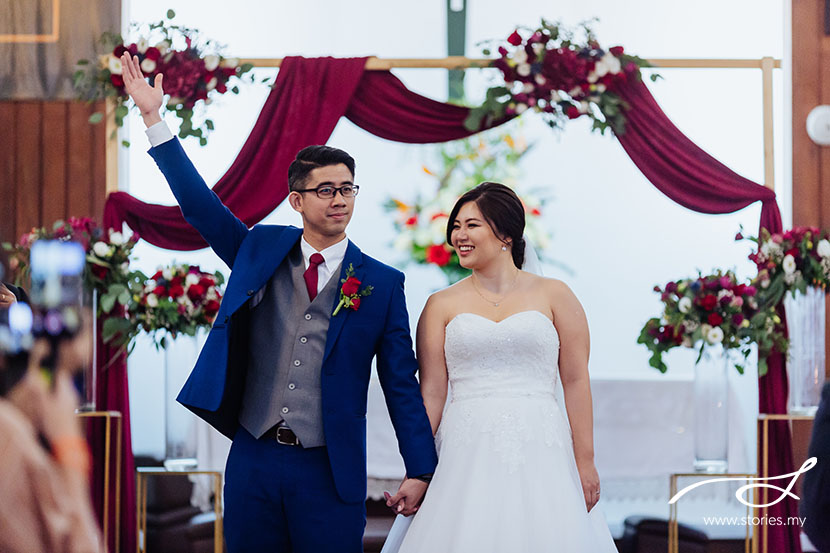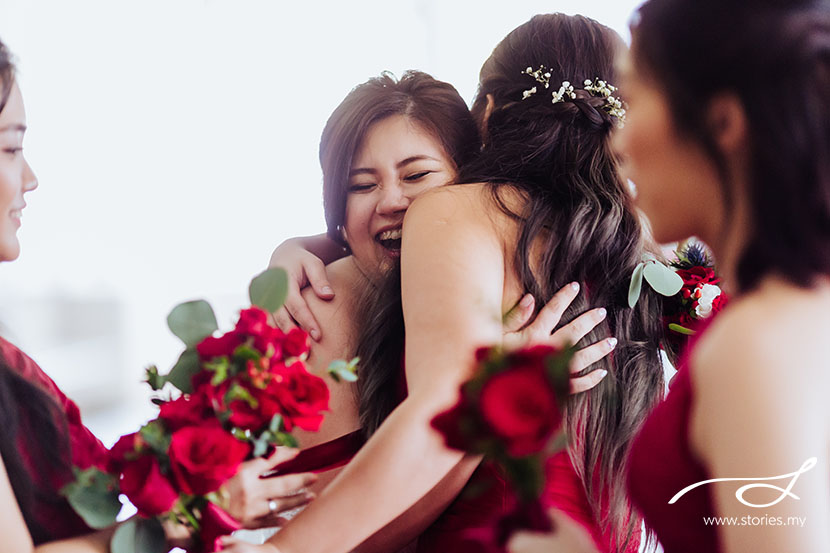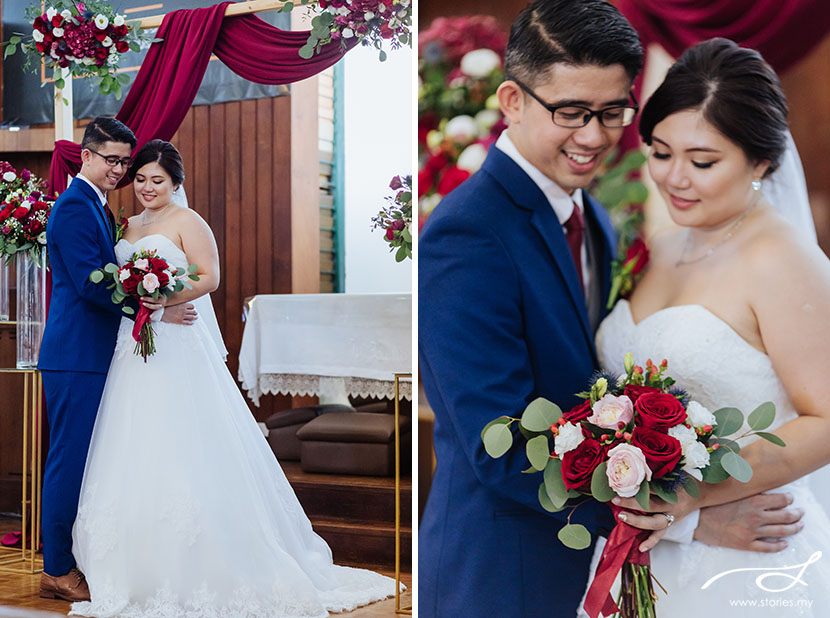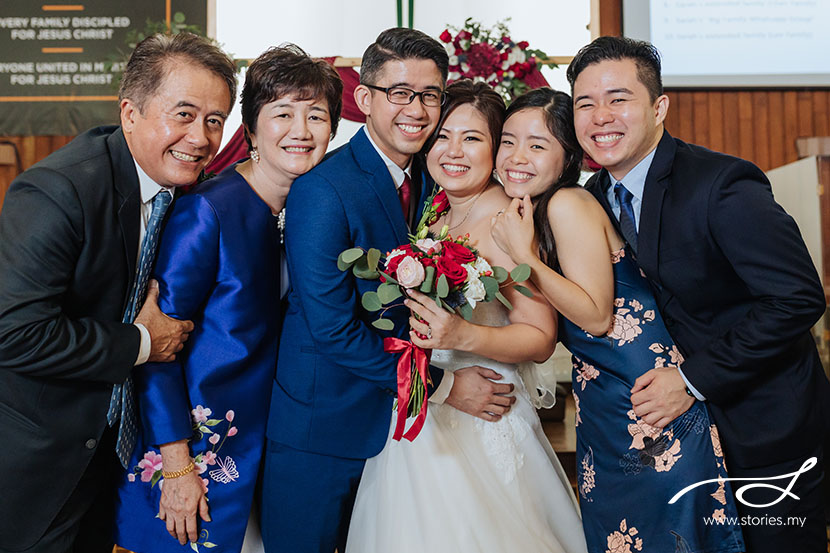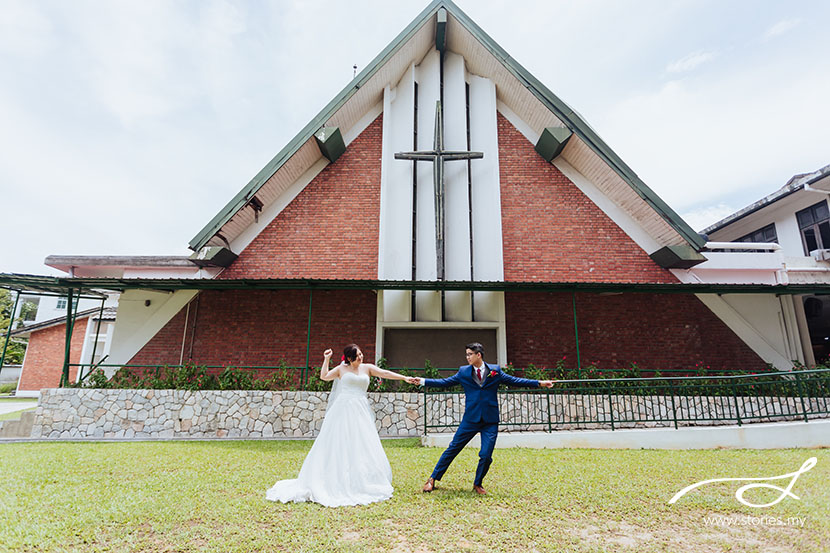 We found this lovely brick wall behind the church hall and managed to steal the couple away for a few photos before they headed off to prepare for their tea ceremony, and later the reception dinner.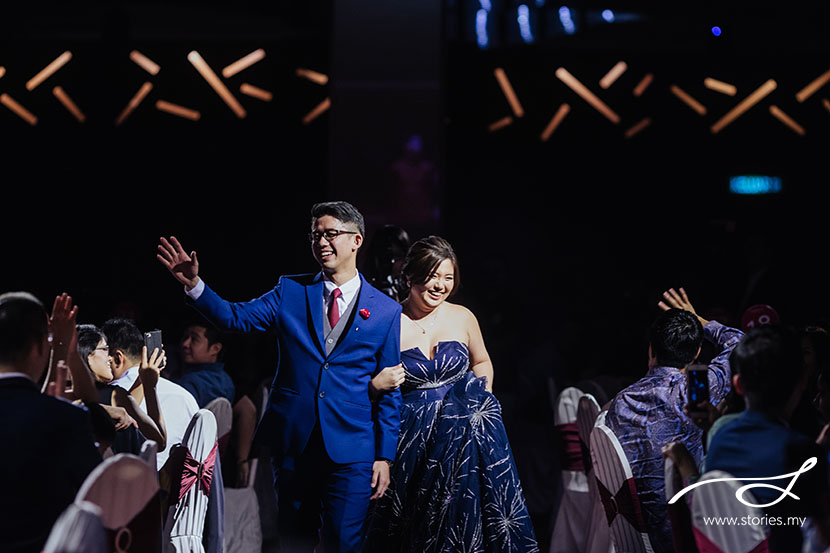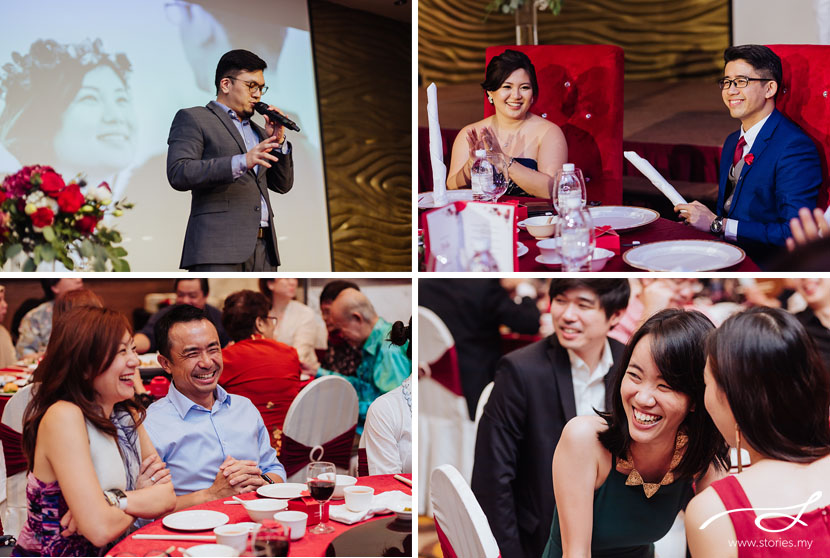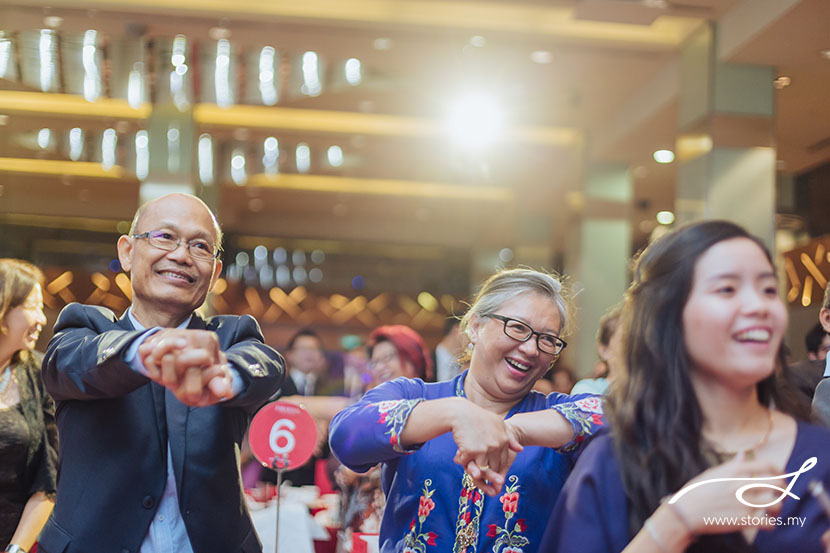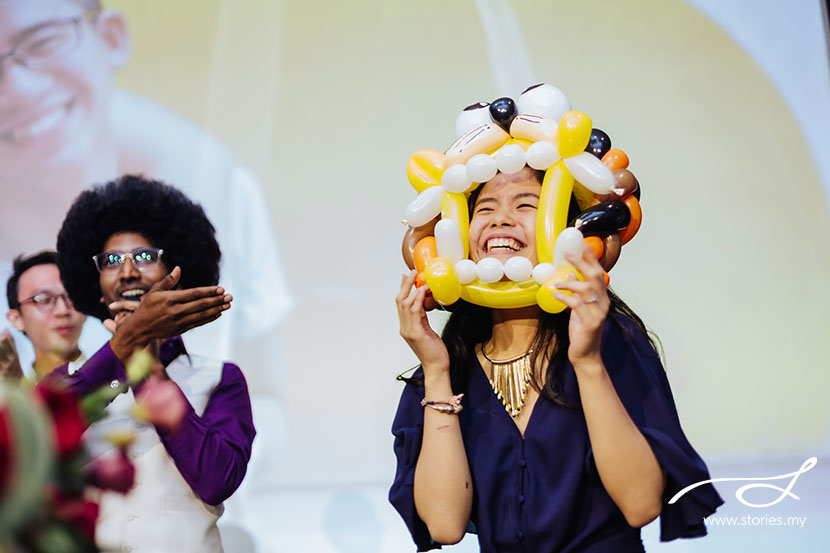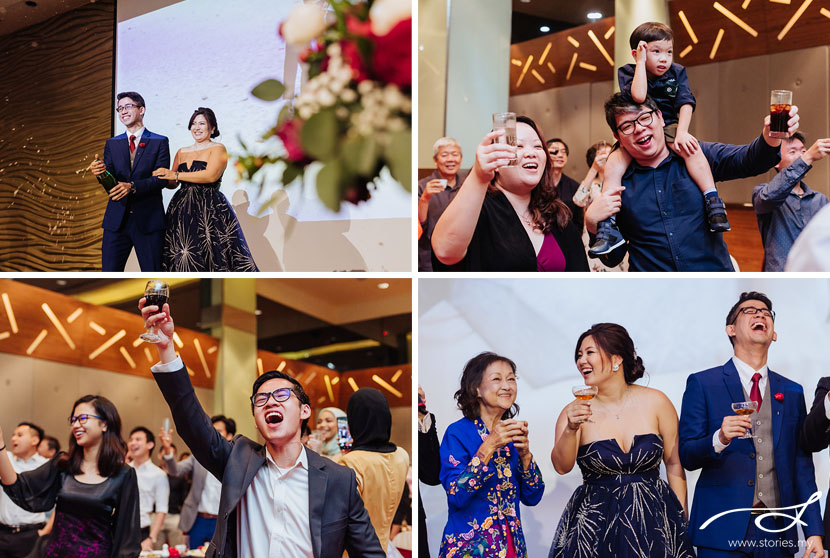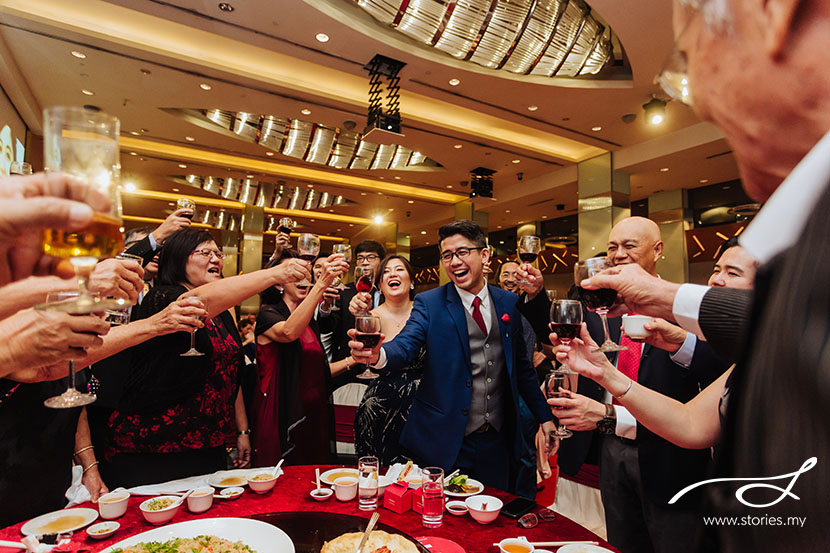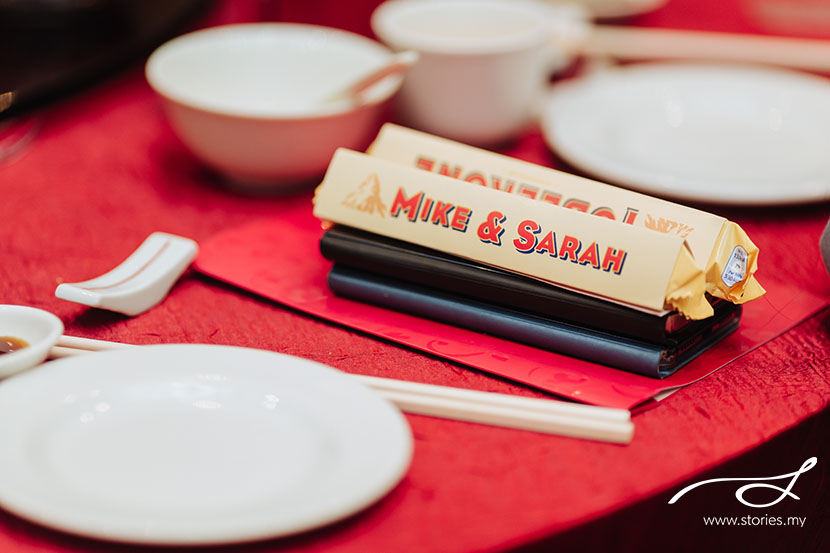 Credits:
Photographers: Jennifer, Chi Yin, Sarah
Church Ceremony Location: Trinity Methodist Church, Petaling Jaya
Dinner Reception: Parkroyal Kuala Lumpur
Groom's Attire: Best Chosen Tailor
Bride's Wedding Gown: Wedding Isle
Bride's Evening Gown: Wish Key
Bride's Shoes: Christy Ng
Make up & Hair: Suyen Pang Artistry
Decorations: Wedding Elf (ceremony), Wedding Elf & GNG Studiobooth (dinner)
Dinner Entertainment: Magic Ross