Do a Google search for a 'family photographer' and chances are, you'll see lifestyle photography as a service too (that's what we offer as well). "What's lifestyle photography?" you might wonder.  Well, this article will be addressing that. After this, you can add one more photography term to your vocabulary with confidence and clarity. Most importantly, you'll know what it means for you!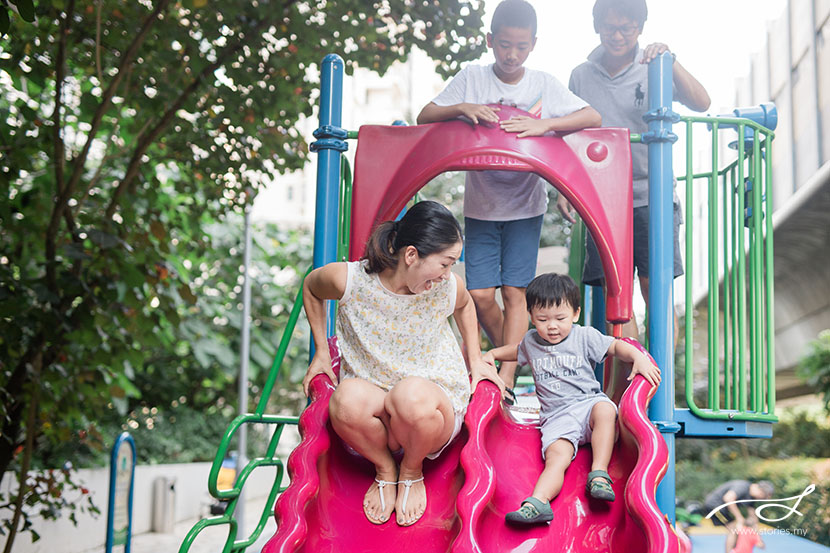 A lifestyle photographer is someone who documents a person's lifestyle by capturing photos of their real-life events, situations, or their milestones in an artistic manner. It celebrates the art of the everyday. Many photos you see of other families and couples having the best 'candid' moments captured while doing 'everyday-looking-things' are often categorised as lifestyle photography. A true lifestyle session is full of candid moments that happen when a photographer gets to follow their subjects to places that they frequently spend time at.
However, what really goes on behind the scenes is that there's a highly skilled photographer directing all the shots! Many of these 'candid moments' don't happen by themselves, and they may not always happen in places that are meaningful to the people in the photo. The reality is, its usually a photographer's job to create opportunities for these moments to happen and quickly snap the photo whenever it does. Here are some examples:
Making kids laugh.
Our photographers are excellent at this. We make it a point to connect with you and your children the minute you step into our studio or from the moment we first meet. We know this is important especially for children who take awhile to warm up to someone they have never met before. We work with puppets and toys while holding our cameras just to catch your children's cutest smiles. If the whole family is in the photo, we're there to give gentle suggestions to parents so they can bring out the best expressions from their children.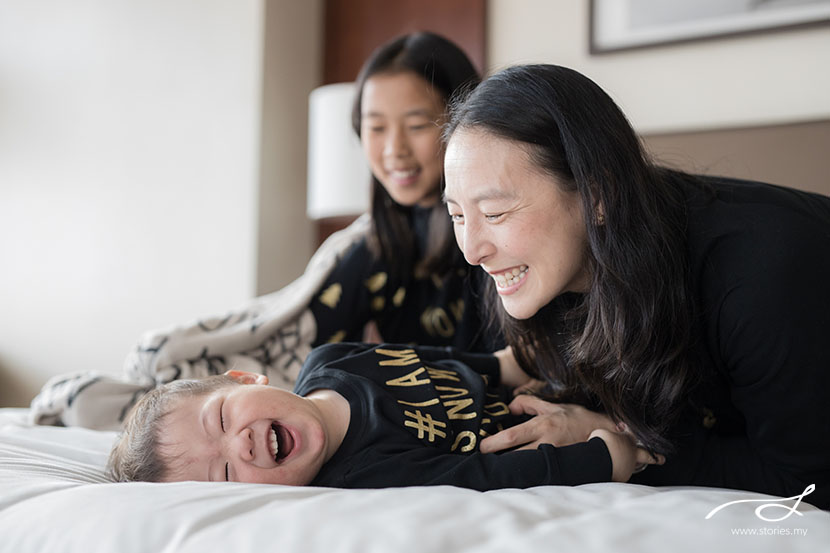 "On the count of three, tickle your kids!" or "Gently swing your kids towards the camera as I snap the photo!" are some tricks of ours.  So technically, these moments aren't really 'lifestyle' because they are rather staged. It isn't everyday that your family spends time randomly laughing together in someone else's studio!
Romantic moments
Maybe you've seen photos of couples who look like their lives are incredibly romantic and you think, "Why can't my partner and I look like that in photos?". Well you can! Sort of. Again, what goes on behind the scenes is really what differentiates a couple photo session from a lifestyle photo session, and usually its the former. The truth is, it is very normal for most couples to feel awkward and shy in front of the camera. Many of the 'candid' poses you see of couples may not necessarily be what that couple would do naturally. People usually don't naturally feel compelled to make themselves at home and start getting intimate in front of us. We need to make that happen!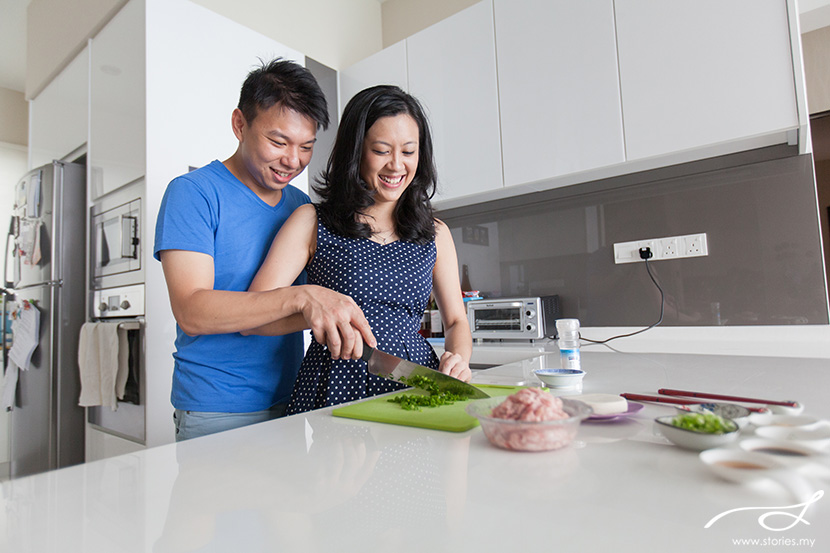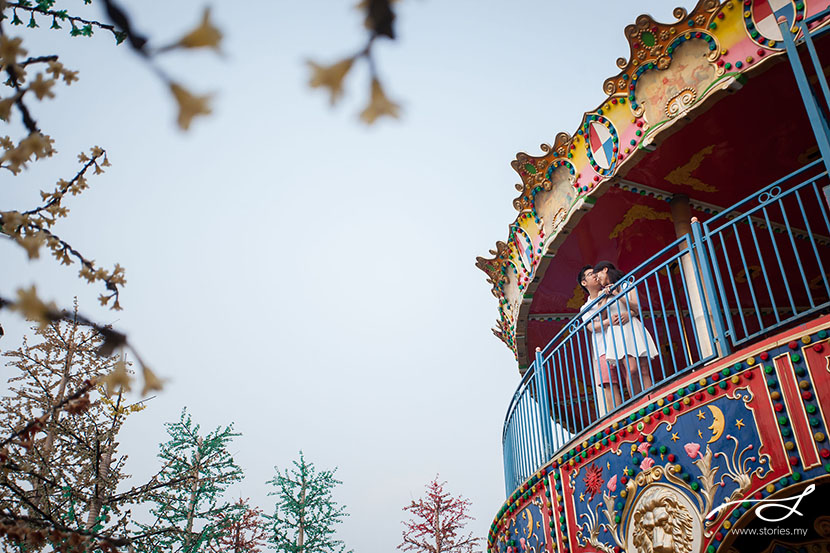 Here at Stories, we don't believe in getting people to do things that are completely out of their personality or comfort zone. What we do is, we help people find their comfortable spot and then improve from that. Whether its a good snuggle, holding hands in a certain way, sitting together, having arms around each other, or even a surprise hug attack… these moments vary from couple to couple and they are usually staged or guided by our photographers.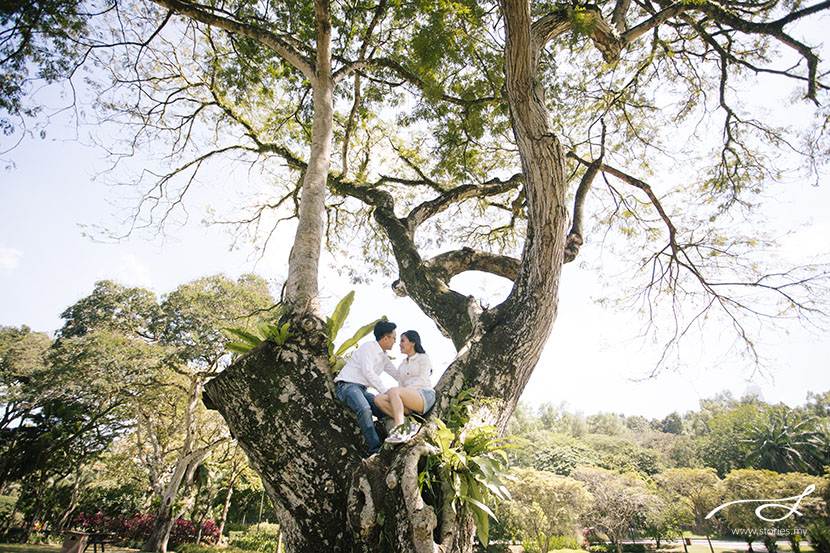 Real life moments
At this point you might wonder, if all these beautiful photos are not considered "lifestyle photography", then why would anyone be interested in true lifestyle photography? Well, the answer to that really depends on the person who is asking for it. Some people prefer to keep things as close to reality as possible because it means something to them. If your kids had a favourite place where the family always spends quality time at, it can be really nice to remember those moments by inviting a lifestyle photographer to join you for an evening to take photos.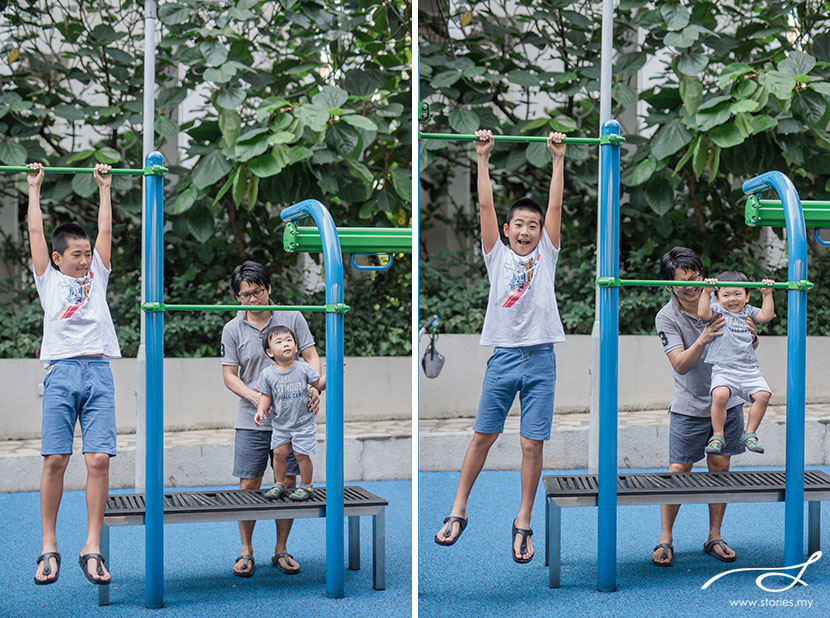 There wouldn't be much posing involved and the photographer would need to be observant and capture good moments that happen naturally. It will make precious photos that give your kids something to look back on and remember when they're all grown up. That playground they used to walk the dog at in primary school, that side lane where they would spot and count the flowers and butterflies as a toddler, or that ice-cream parlour which the whole family gets to go to when everyone has been well behaved.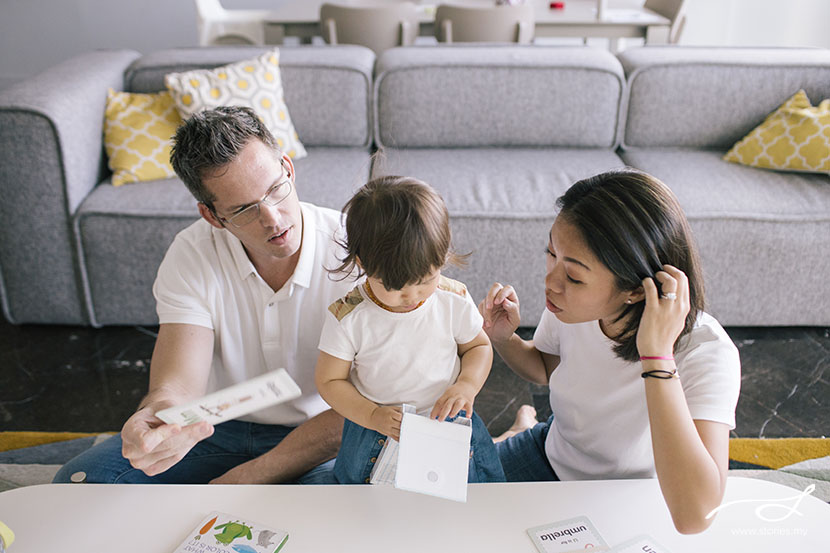 In times like these, it is usually the client who chooses the shoot location instead of us. It could be at their neighbourhood park, at their own home, or a place they always go to such as a cafe. The people in the photo would also be wearing what they usually wear, and doing what they usually do. Although we do advise people to wear colours that complement each other.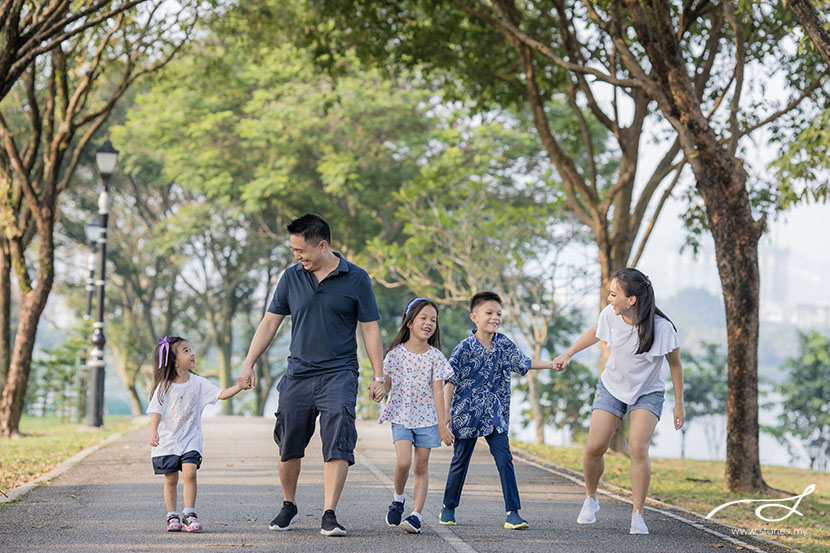 Here at Stories, we still use the term 'Lifestyle Photography' to refer to photo sessions for engagements, maternity, newborn babies, kids and family because these are precious stages in life that we want to capture for you and your loved ones. We tend to choose naturally-lit, simple photos over dramatic set ups, and we always advise our clients to wear light make up which enhances a person's natural beauty, instead of going for the overly glamourous look. Other than lifestyle photography, we also do weddings and events. like birthday parties, anniversary celebrations, and baby showers. We also do corporate and brand event photography and videography under our corporate brand, Integricity Visuals.
We hope this helps you decide on what kind of photoshoot would suit you and your family or partner best. Whether its a documentation of your favourite real-life moments, or a photo session with us guiding you, we can make it happen for you!