The Singapore Botanic Gardens made the perfect backdrop for Kelvin and Francine's family photo session. The colours and outfits they wore looked amazingly comfortable, making them feel comfortable as we moved around the park too. Don't you just love how these shades of blue, khaki, and cream complement each other and the whole photo?
The session also involved extended family members: Kelvin's mom and sister, and Francine's brother and her parents. We love how they also used colour to differentiate both sides of the family, and yet unite them harmoniously. Of course, the one who really stole the show has got to be their son, Caleb.  This little lad warmed up so easily and was clearly the life and energy of the party!

Also, it was pouring the moment we arrived and at first we all weren't sure what to do. We decided to wait it out and after a while, the rain stopped and we managed to steal some shots. But it poured again halfway through the session and some of the shots were done in an open outdoor semi-covered area. We're glad that we had pockets of time to navigate the rain!
Sometimes outdoor photo sessions can be unpredictable like that due to the weather. The key is to be flexible and make the best out of the situation and we're so glad this family trusted us to do just that!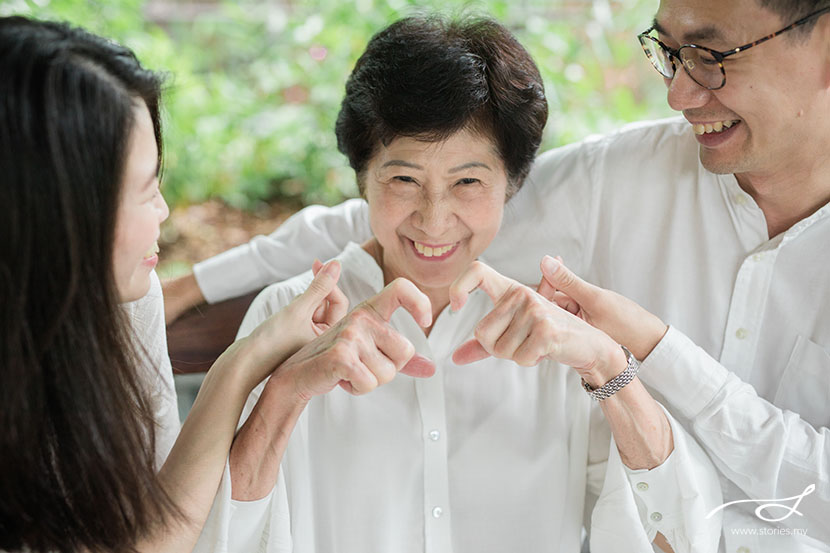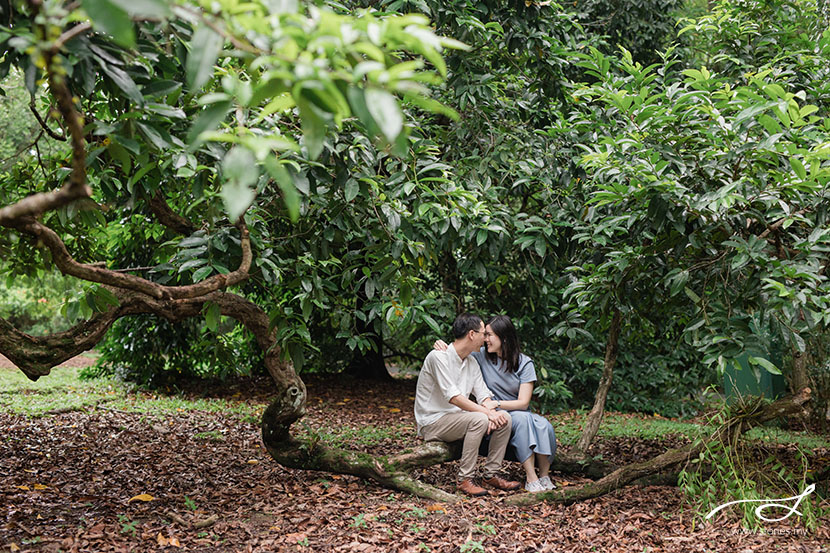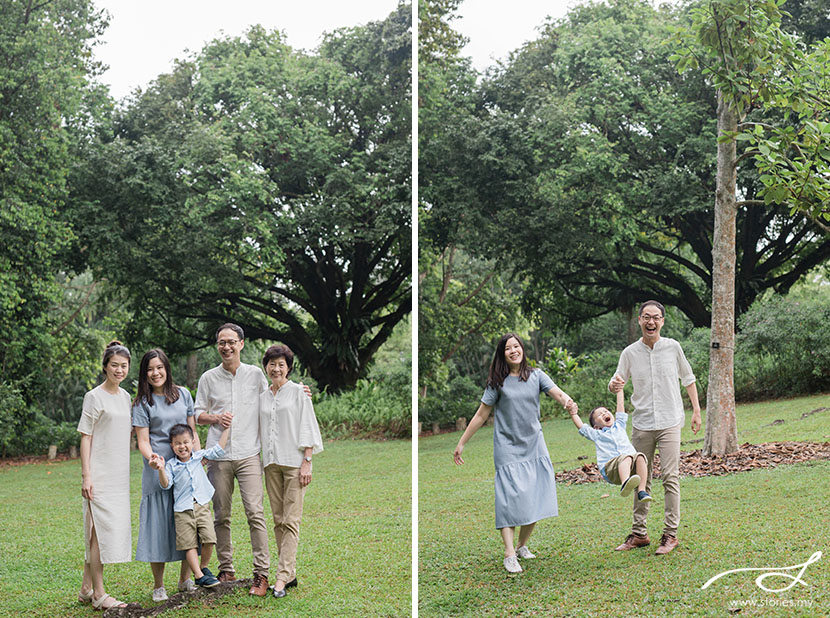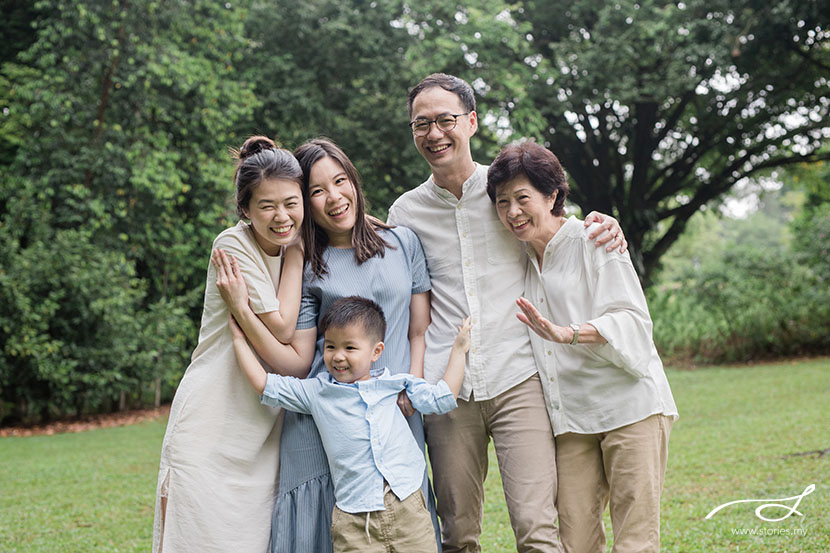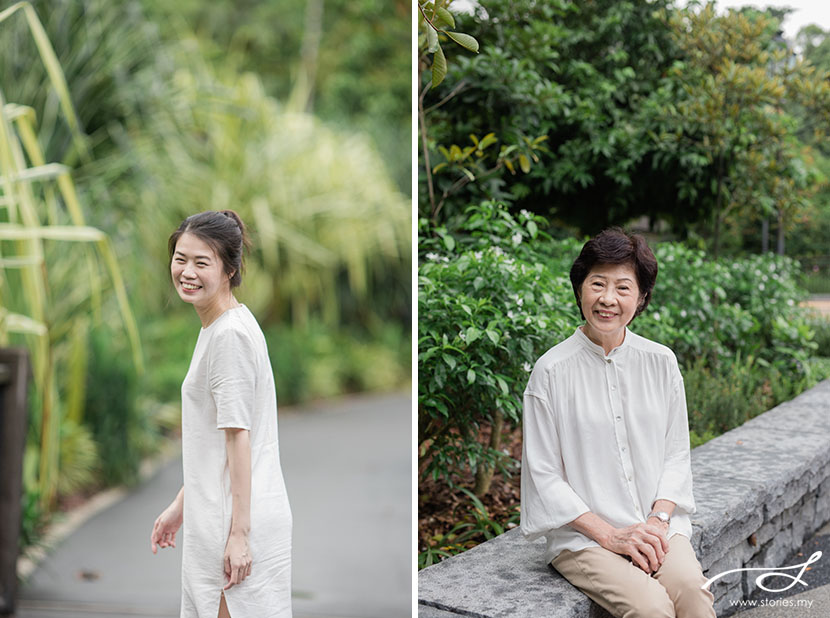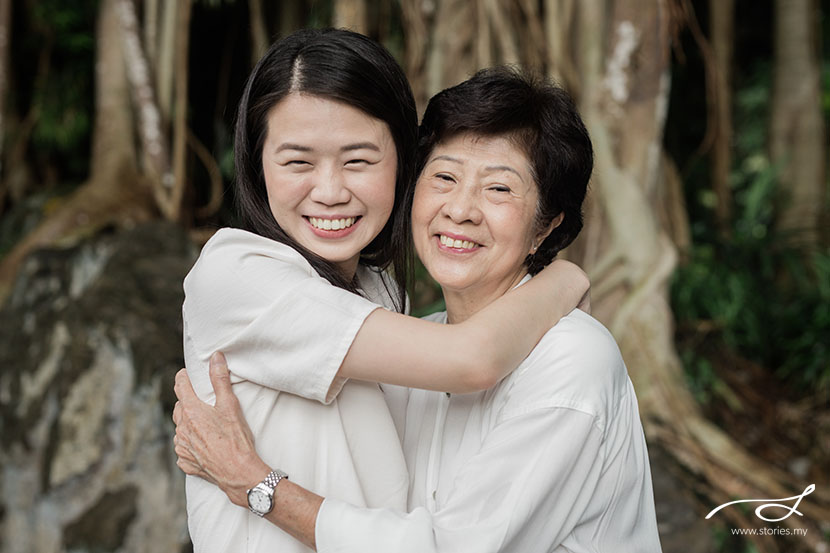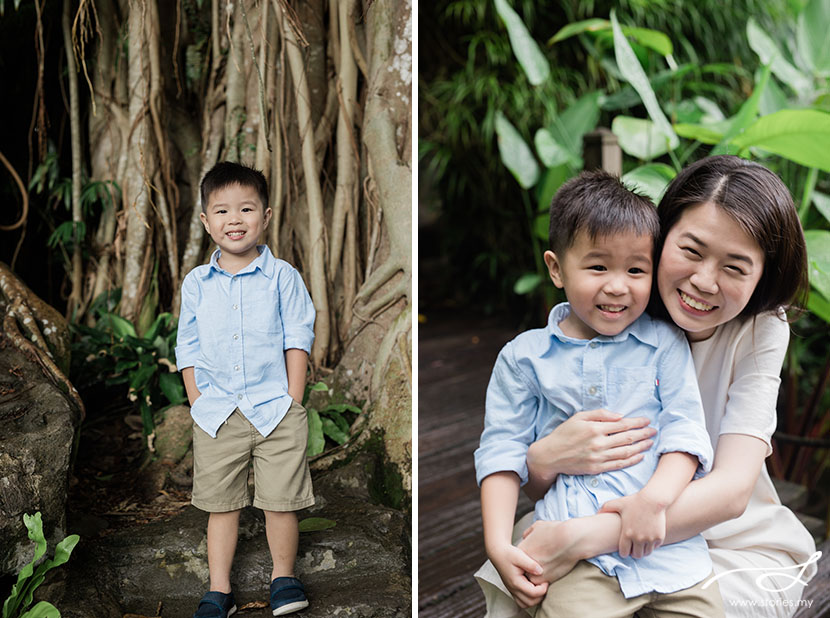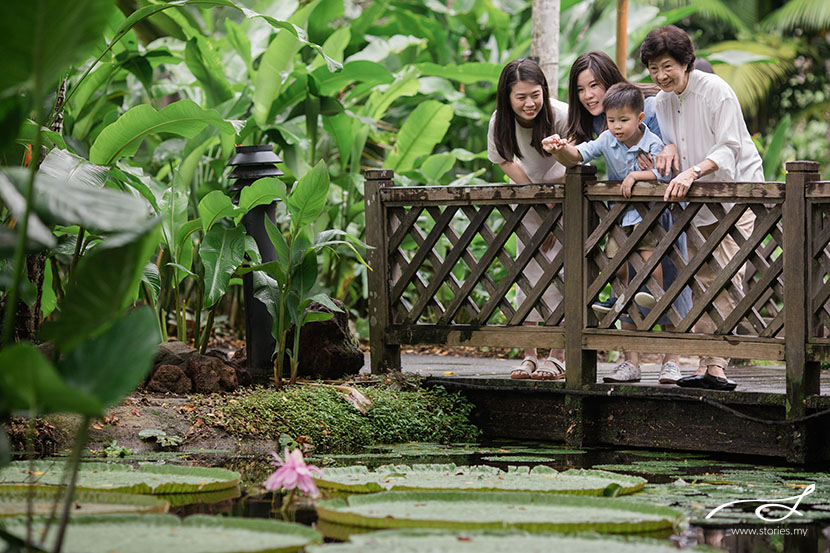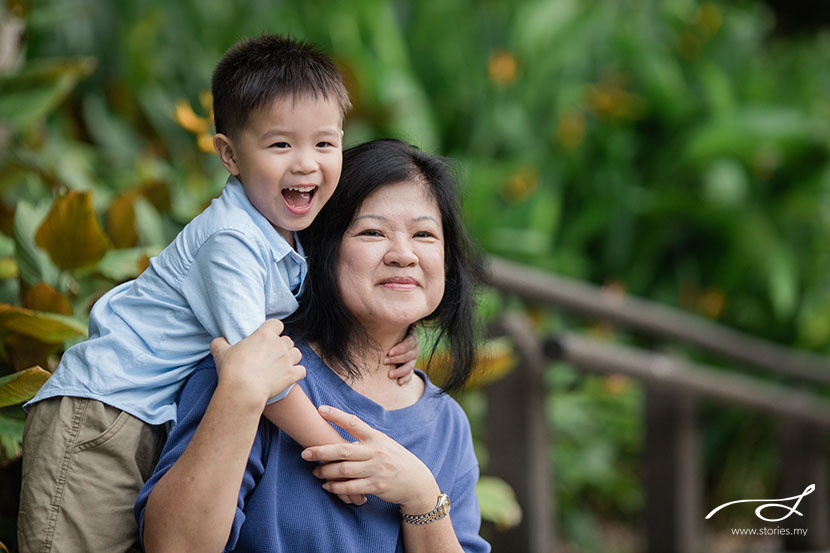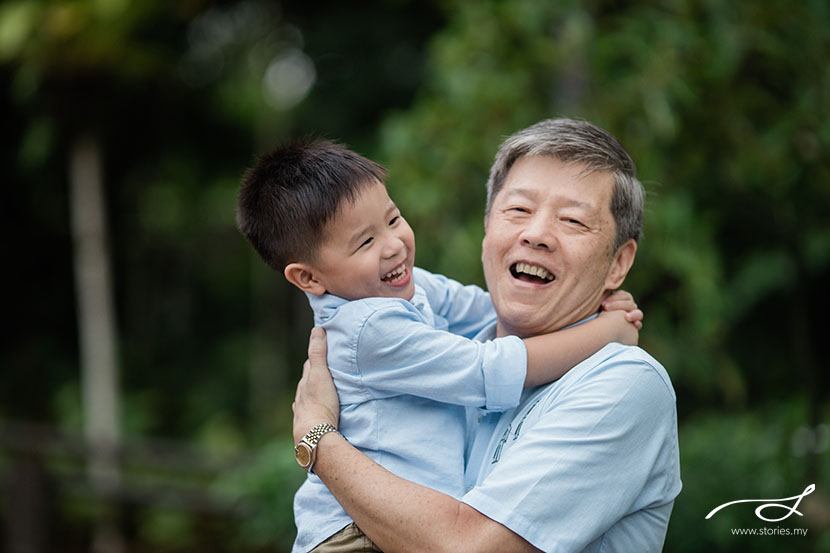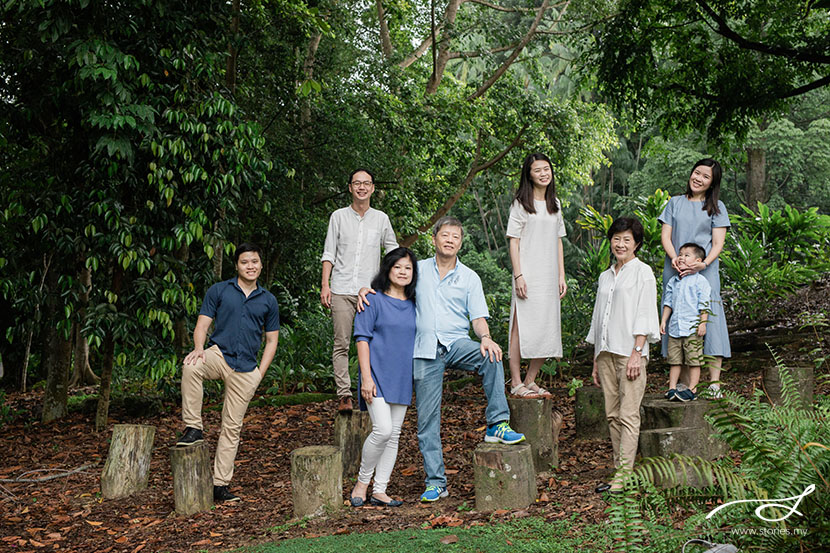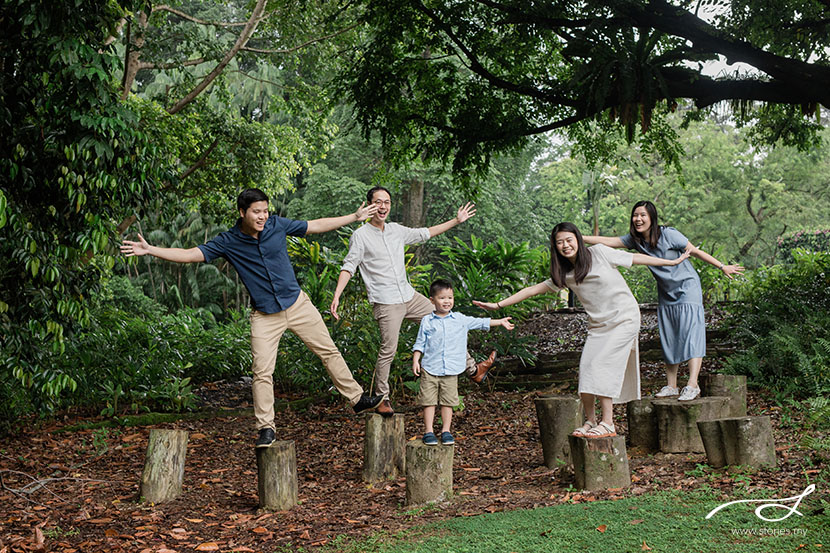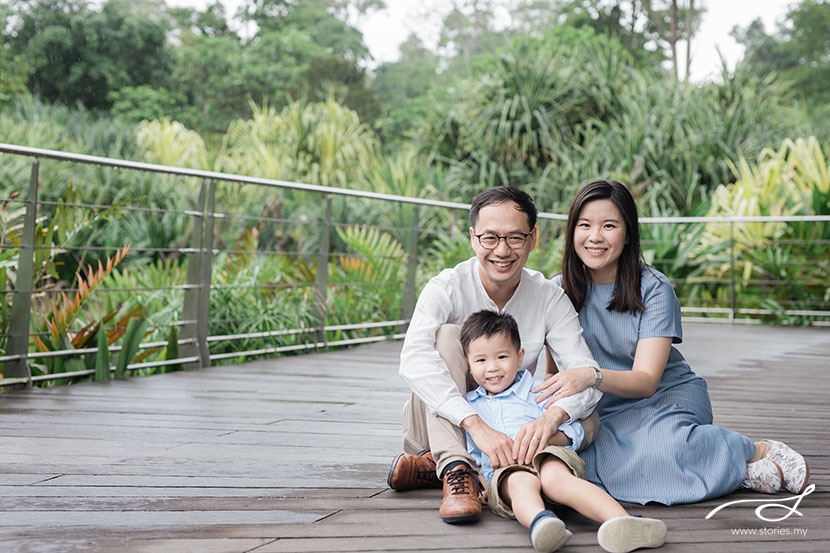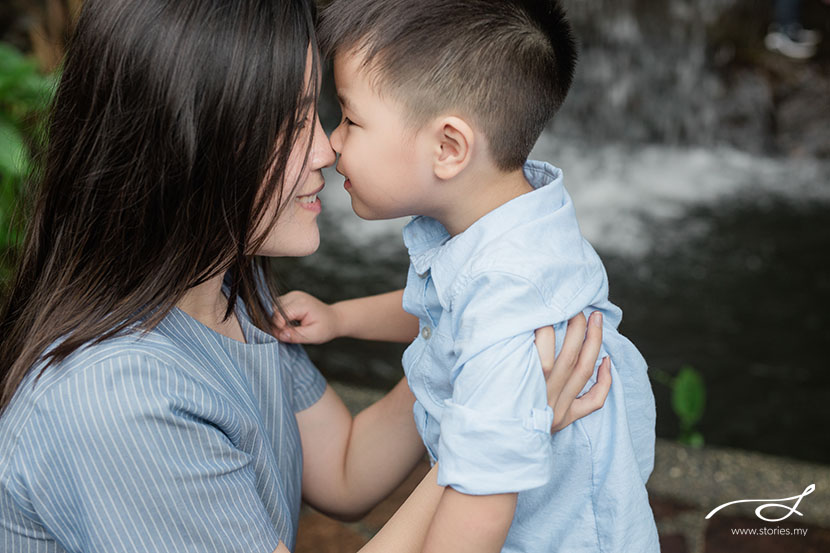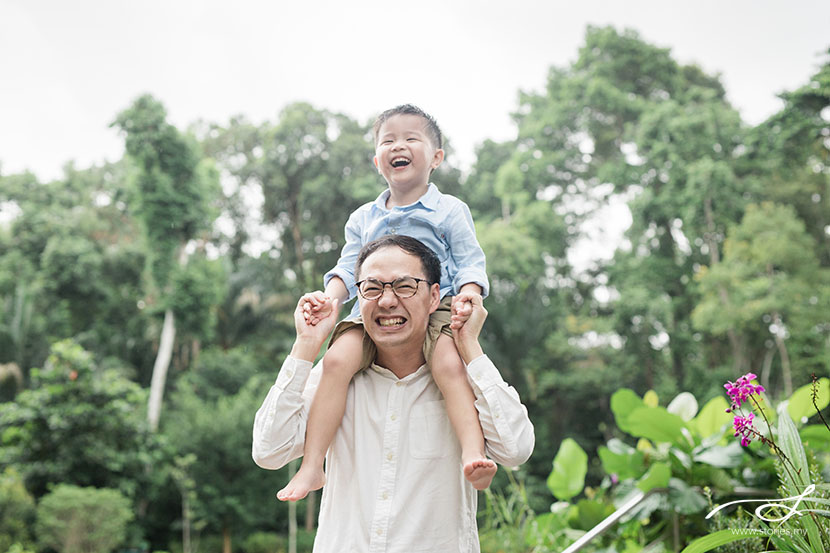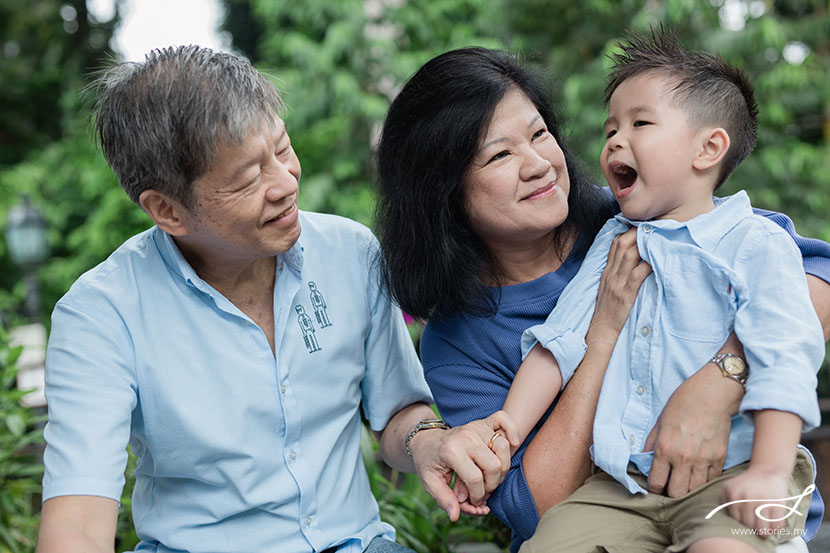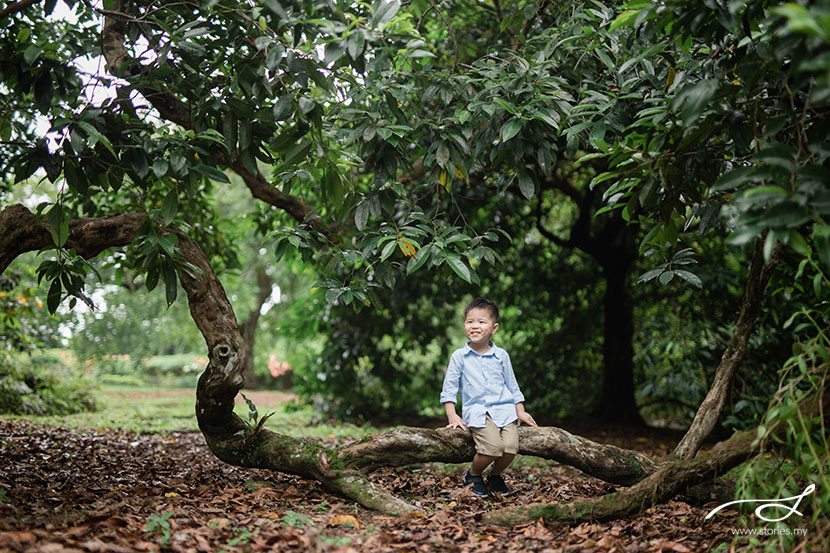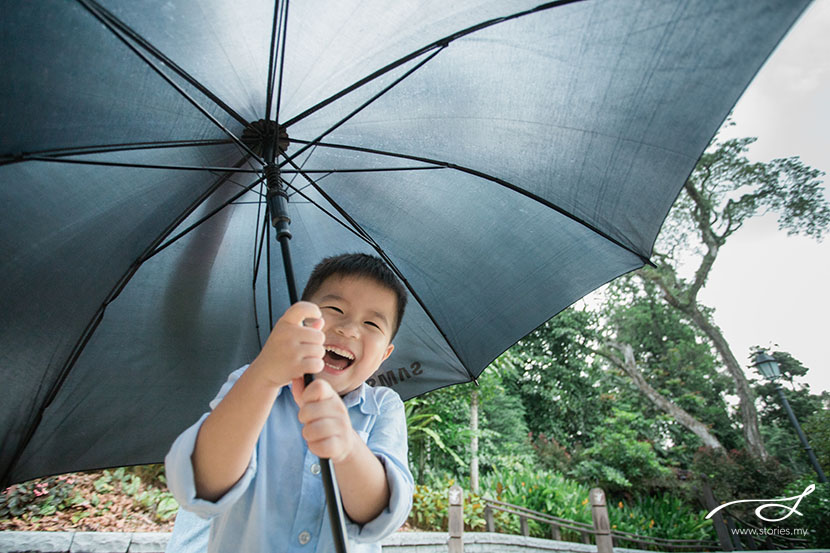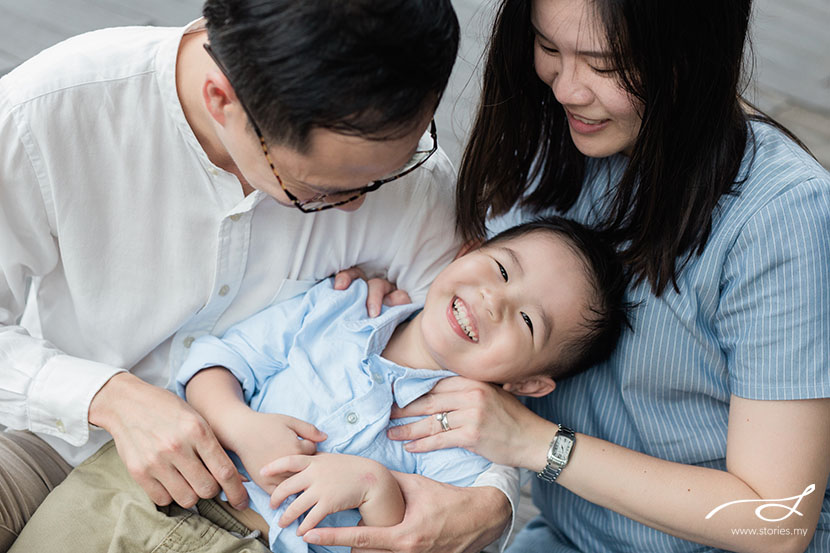 Photos by Grace Tan
Location: Singapore Botanic Gardens