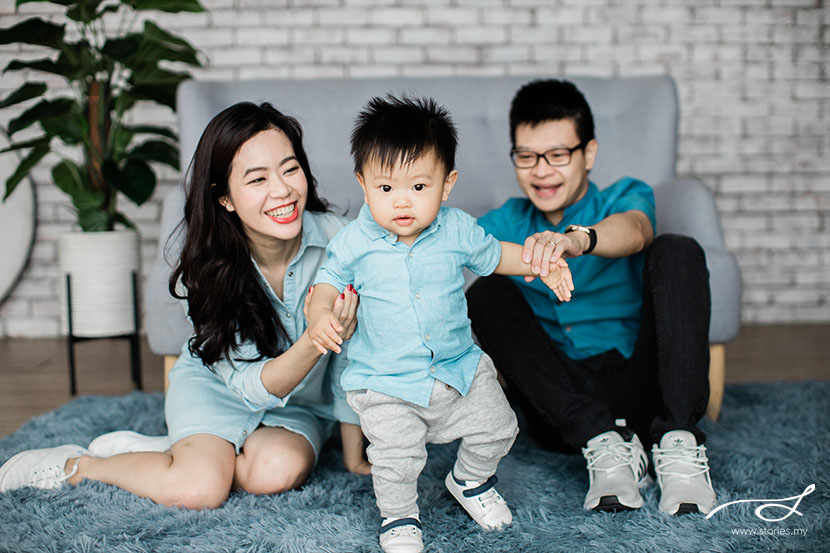 Darrel and Andrea work in Singapore while their son, Julien lives with his grandparents in Kuala Lumpur. They come back to KL every weekend to spend time with him. "We take Julien out as much as possible to expose him to the outside world," Andrea told us.
The day they came to our studio for photos was to celebrate Julien's first birthday. Kids grow up so quickly, and this was a great way to remember everything about him at this age. His laughter, his small hands and feet, and how comforting it feels to hold him in their arms.

Weekends like this are really precious for them. "It's always hard to say goodbye when we return to Singapore. We'll bring him to Singapore when he's slightly older," Andrea says.
Meeting Darrel, Andrea, and little Julien reminds us how a photographer's job is never just about taking pretty photos. It's about bringing meaning to people's lives and supporting them on the journey with their loved ones. Thank you for giving us this privilege. More photos below!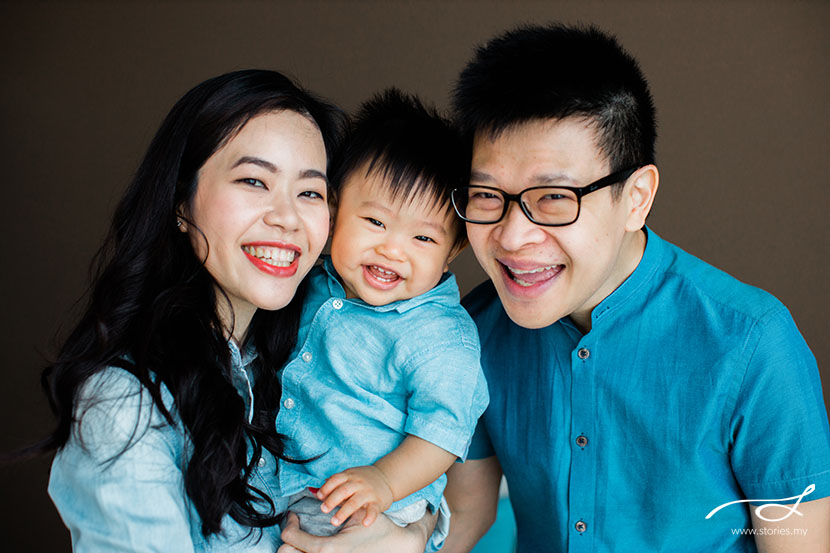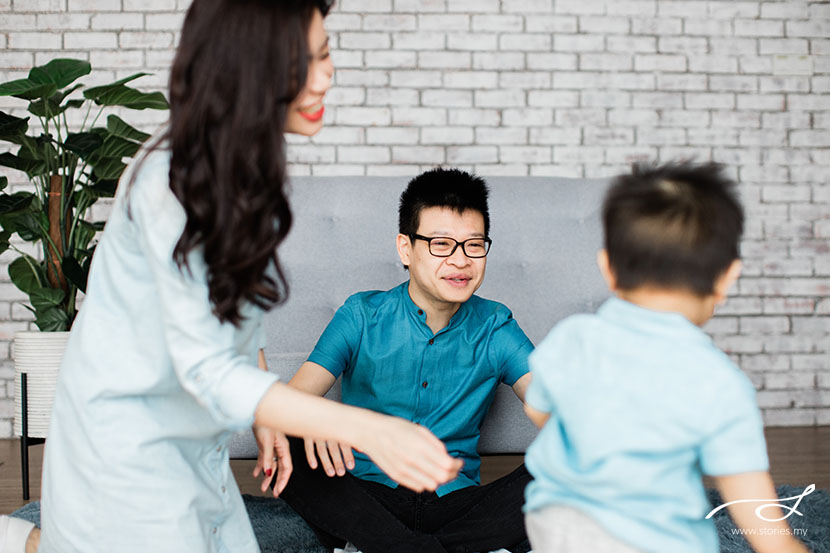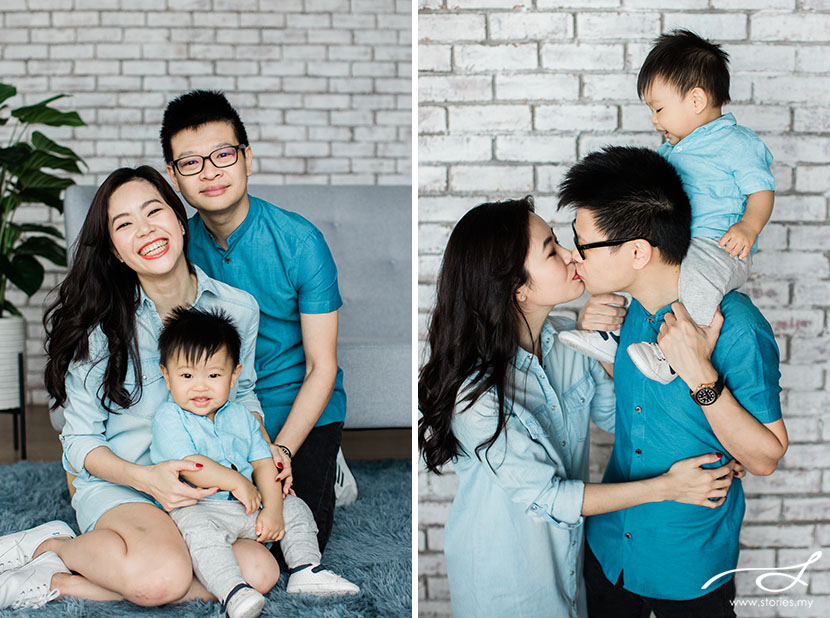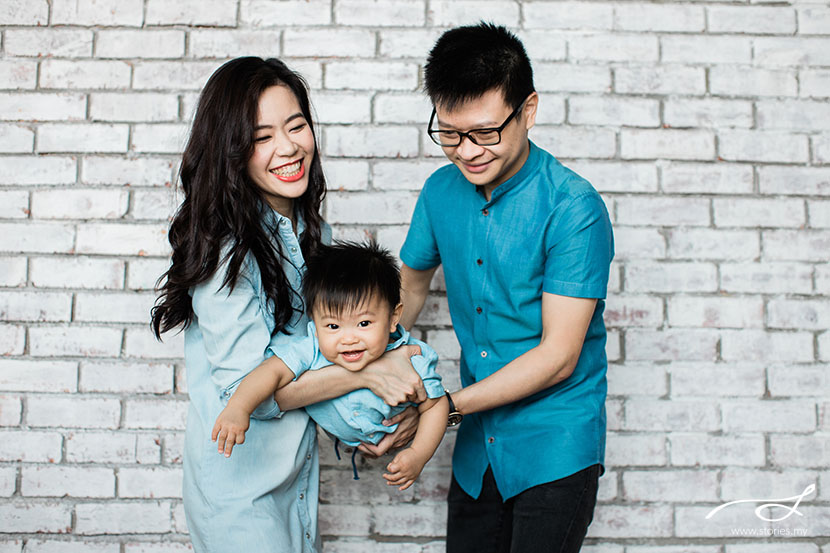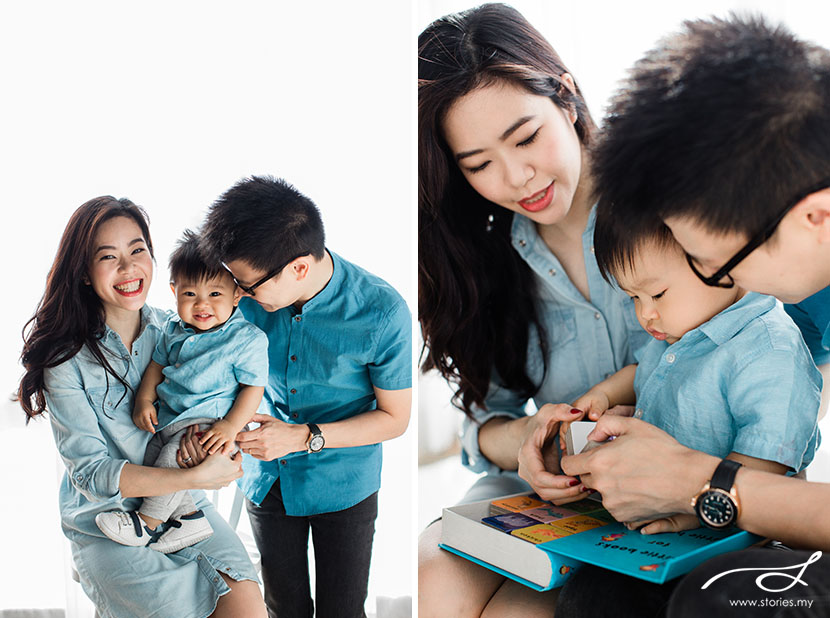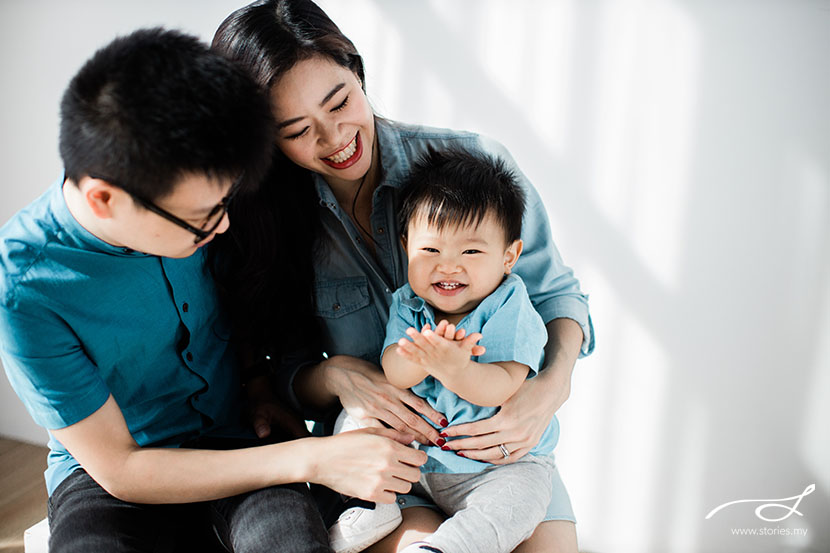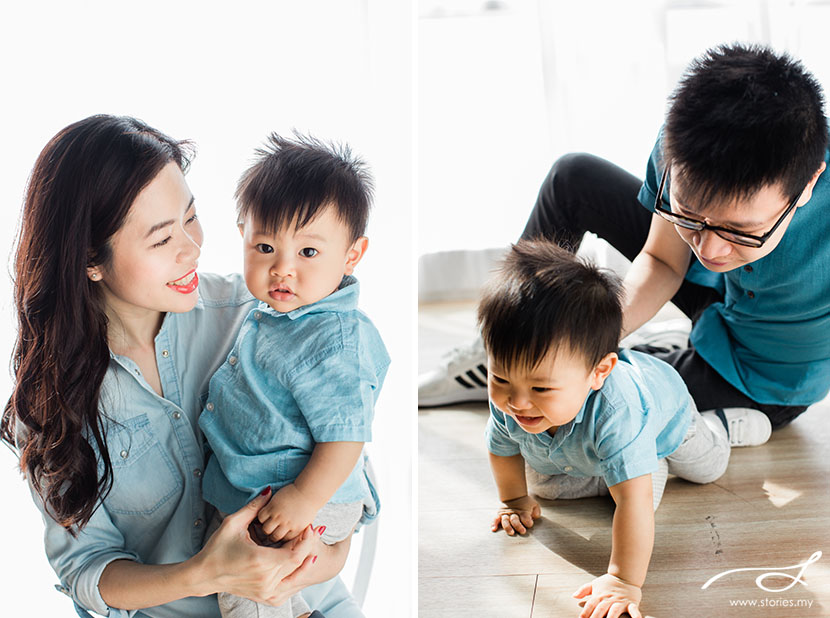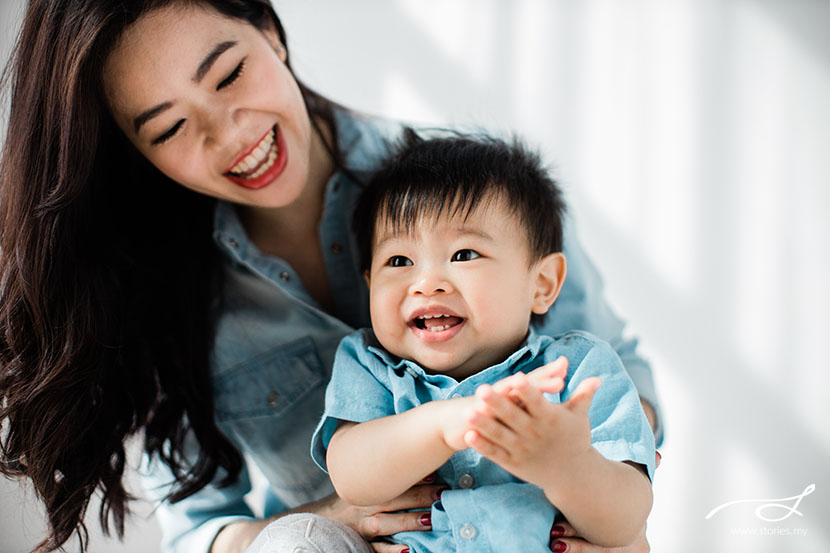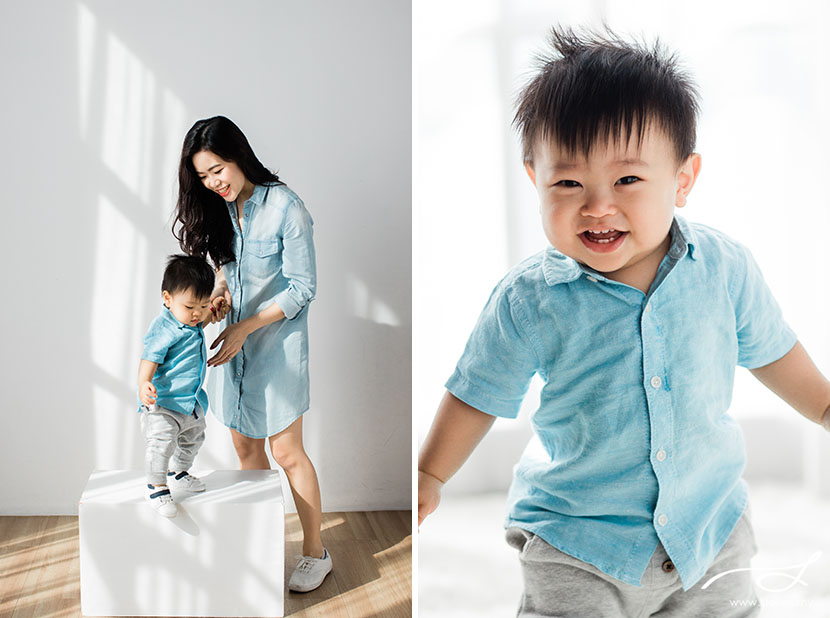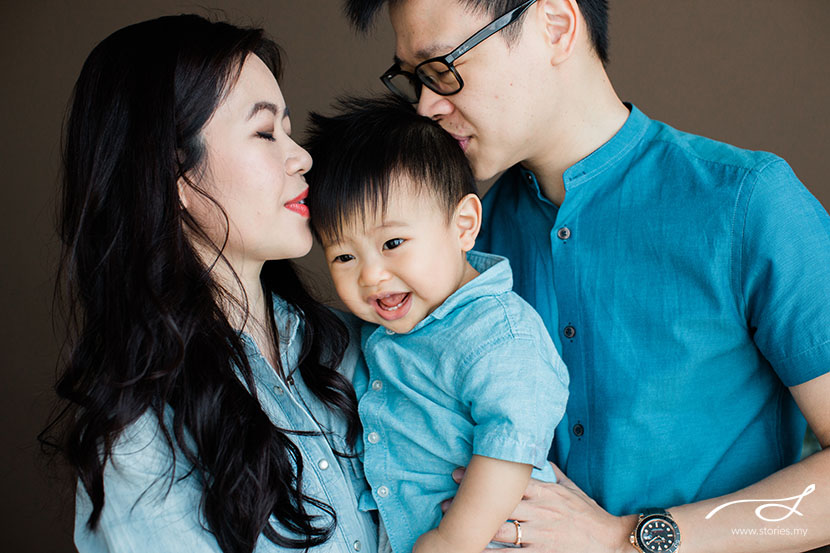 Photos by Grace
Location: Stories studio