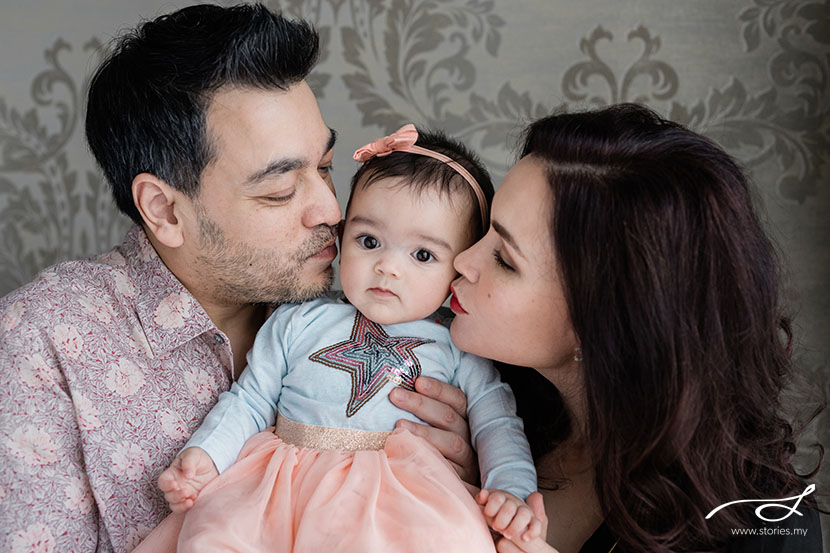 A few months ago we had the pleasure of doing a family portrait session for Che Puan Sarimah Ibrahim and her husband Tunku Jamie Nadzimuddin, together with their daughter, Tunku Sofia. With different backgrounds to choose from and few outfit changes, we got to capture many casual and intimate moments that the family share in their lovely home and around the compound.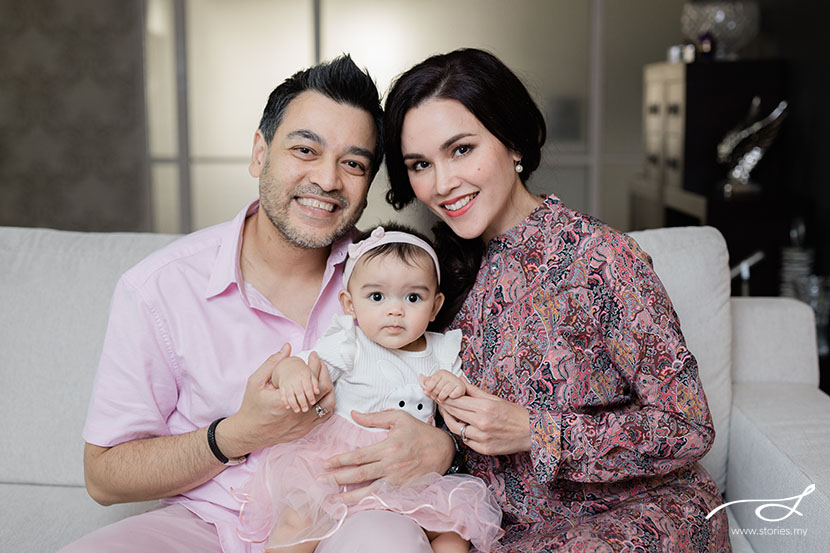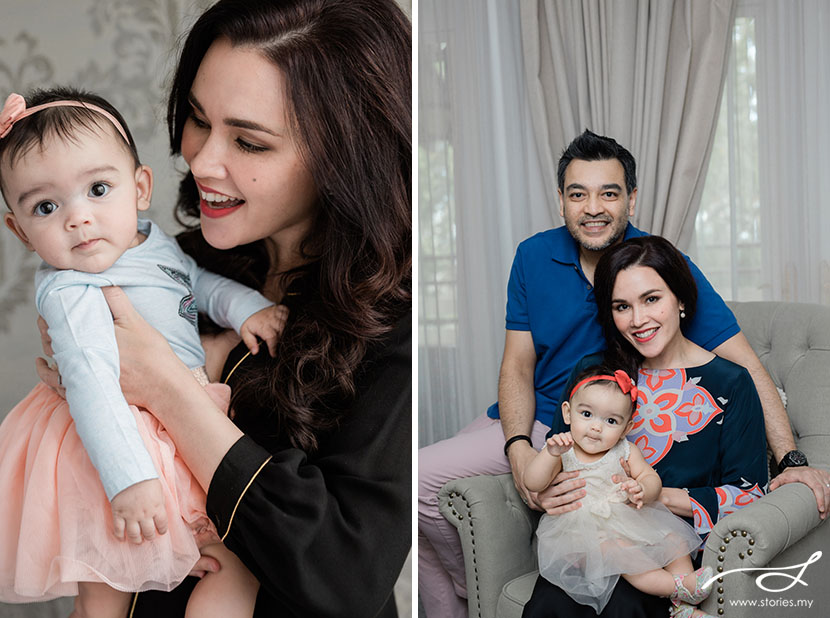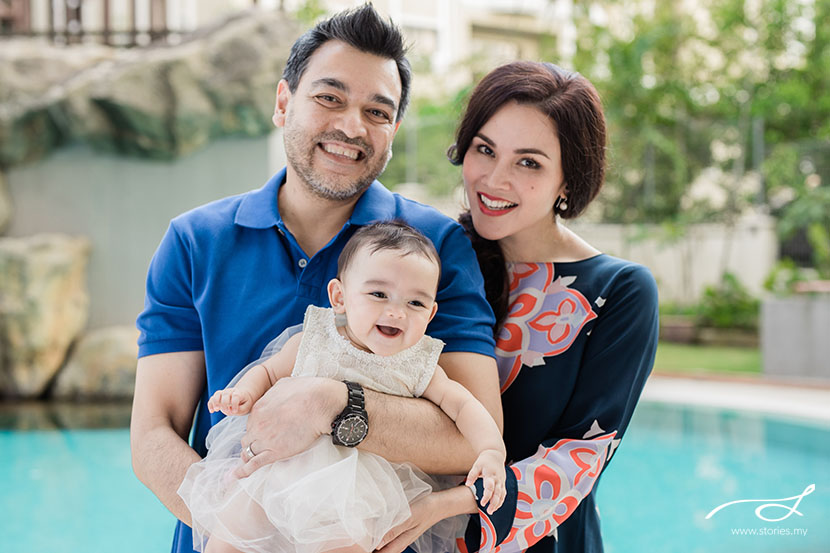 There was a moment during the photo session which reminded us of how simple yet beautiful parent-child relationships are. Che Puan Sarimah and Tunku Nadzimuddin would do this thing where they lightly brushed a blanket over Tunku Sofia's face and that would make her laugh each time without fail.
It was such a simple moment, but it was one of the many ways that both parents communicated their love to their baby girl without words. Just imagine when Tunku Sofia grows up, these photos will bring back pockets of memories to treasure and remind her how much she was loved even from day one!