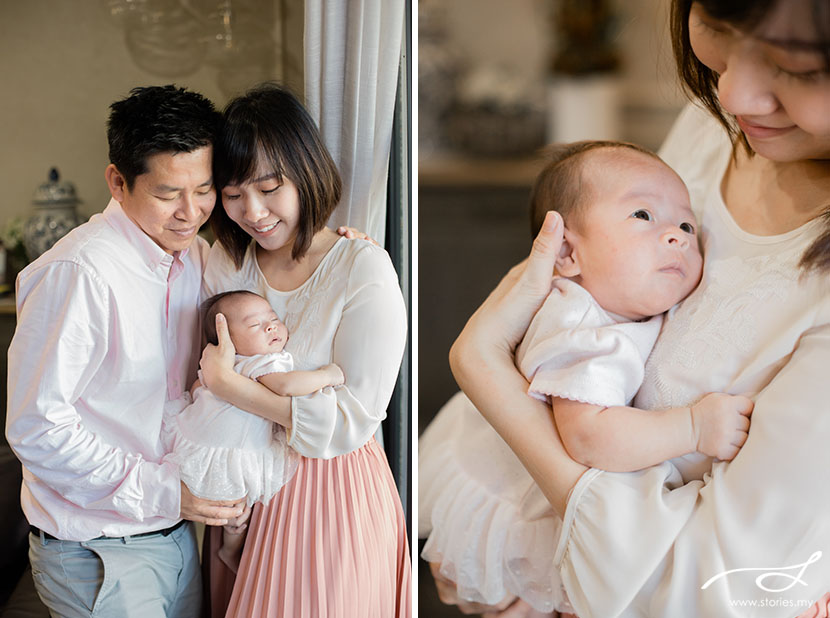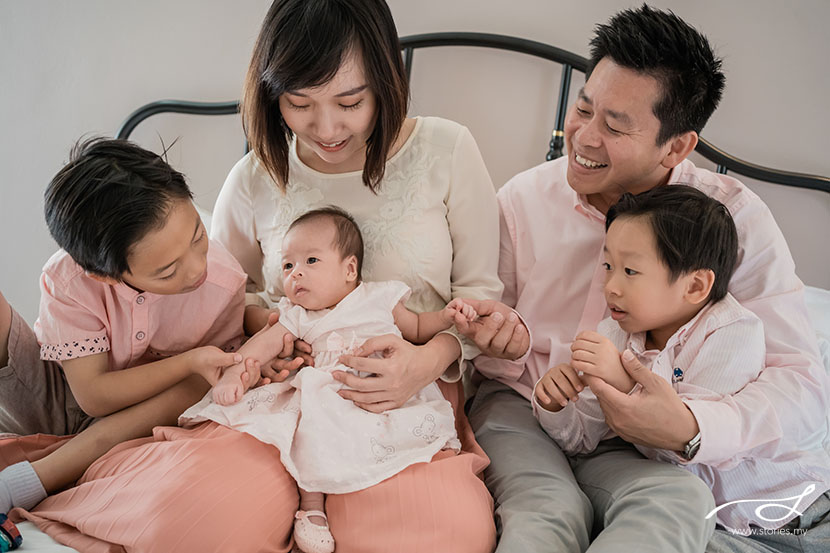 Melissa was still under confinement when we did this at-home newborn and family photos shoot for them. She and her husband Calvin were so nice, they let us pretty much have free reign of the house as shooting options! Their boys were so much fun to hang out with and spent a great deal of time showing us their room and their toys – as kids do. When the photos were delivered shortly after, she wrote us a review that totally made our day:
"I loved the whole experience! From enquiry with Wai Teng [the studio manager] to the warm video explanation with Grace the founder. We are very happy with the photographer Chi Yin and her assistant. Chi Yin was experienced with handling our newborn baby and they were well prepared with props!
We are not good with poses but all the photos turned out beautiful because they are natural and we were constantly assured during the photography session. I truly appreciate their tips on how to pose better and where to take pictures around our house as I was under confinement at the time. I know it's not easy to take pictures with our newborn and two other cheeky boys aged 5 and 7 then.
The whole session turned out to be like a fun family activity with no pressure. We love the photos ! Thank you! Would definitely come back for family photos again."
We are always so grateful that our job involves meeting wonderful people like them. We always strive to give our best. So hearing feedback like this helps us know we're doing something right, and we never take it for granted.
More photos below!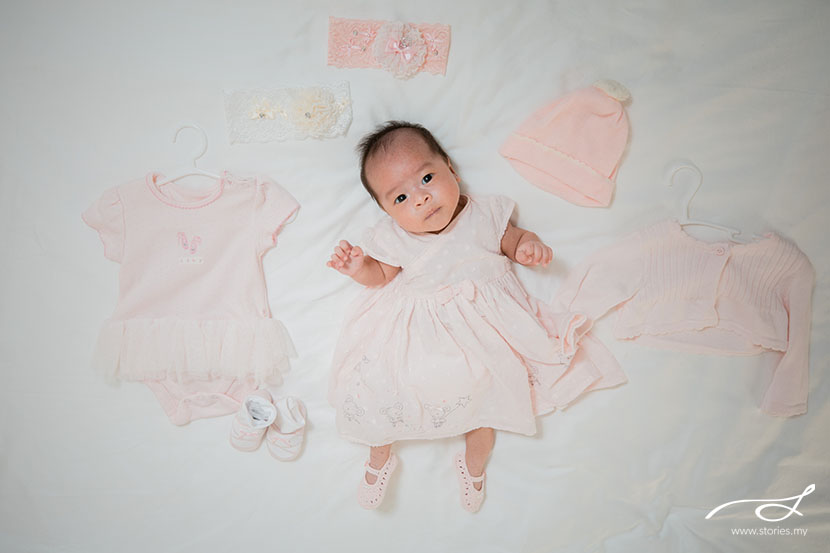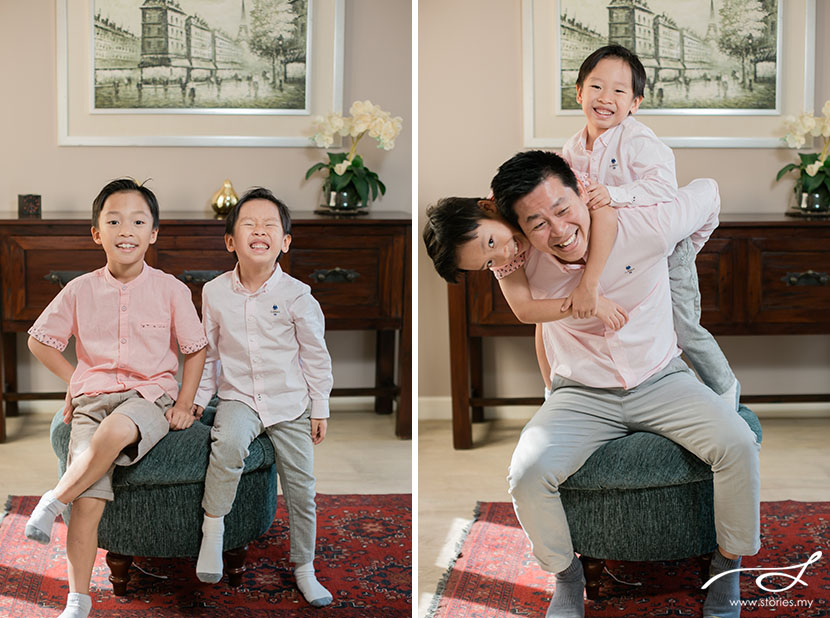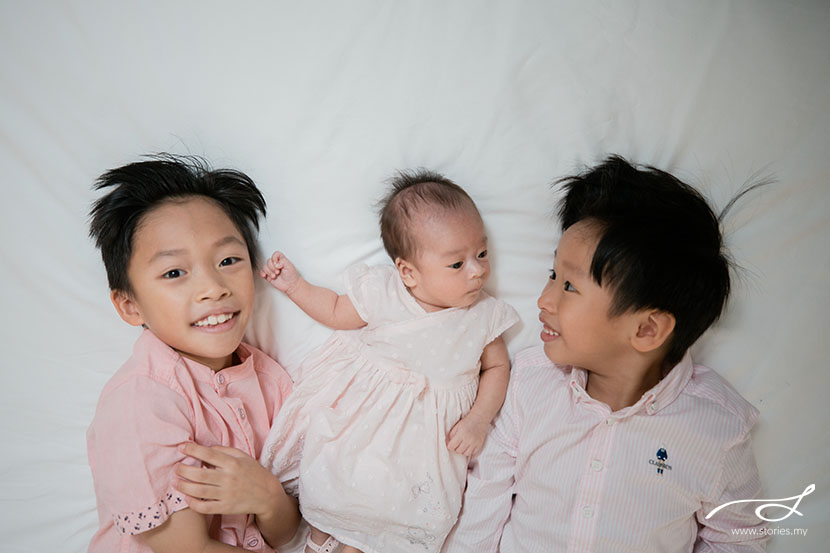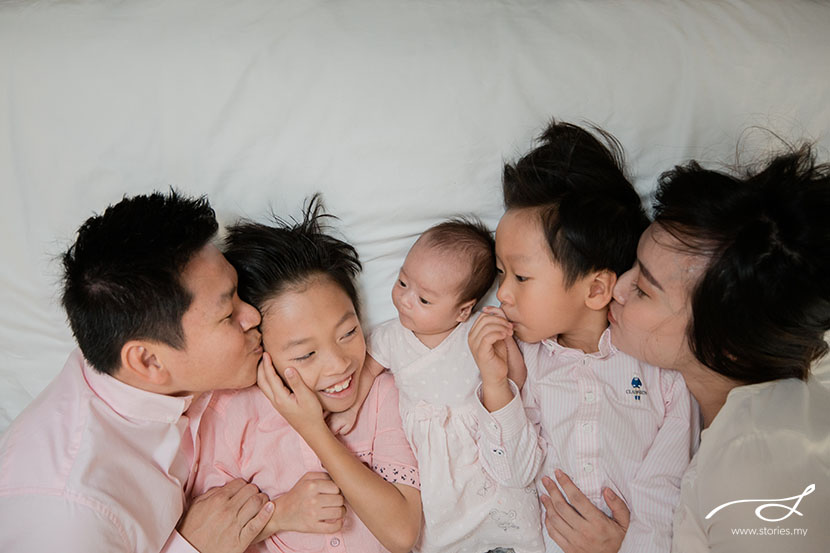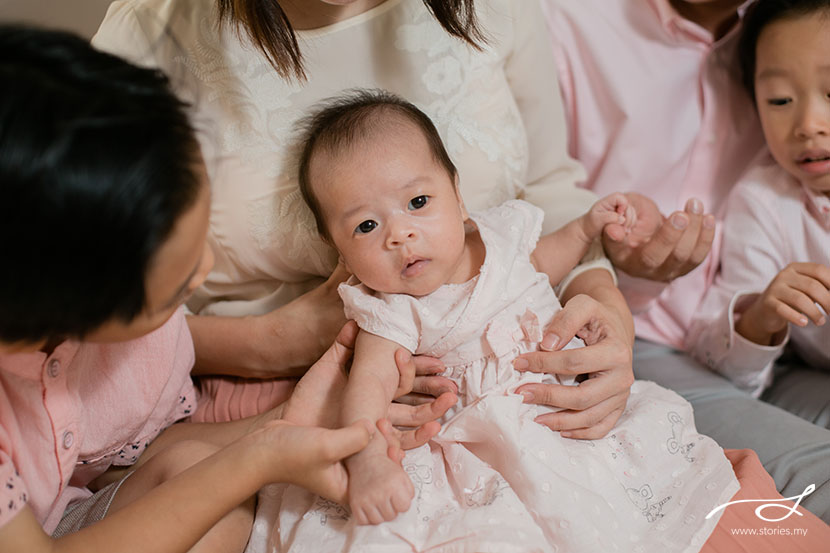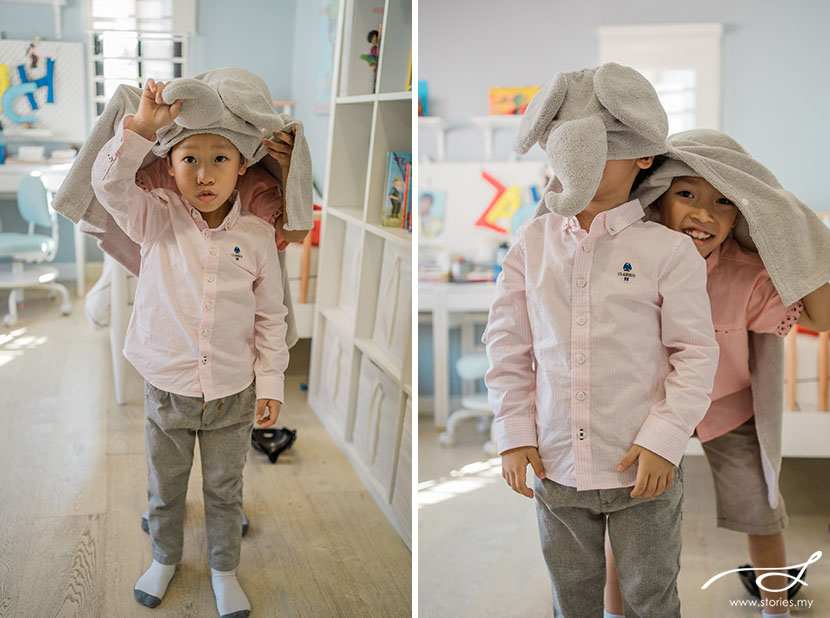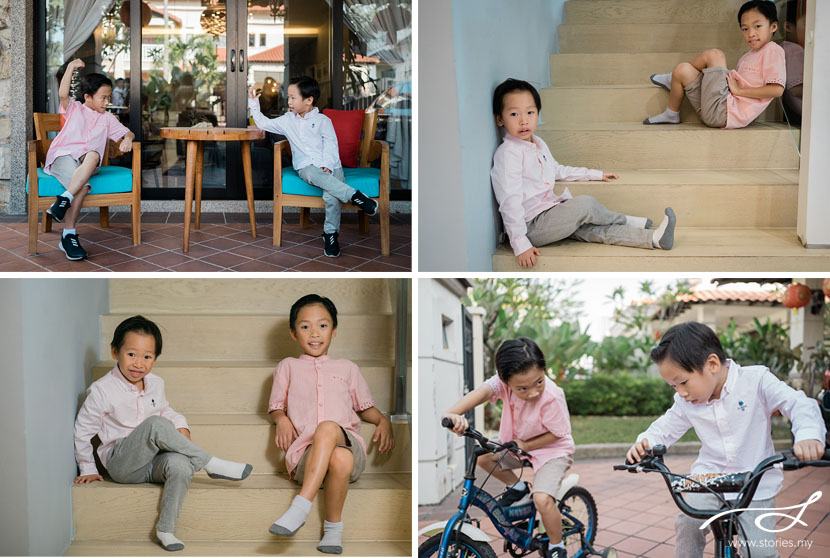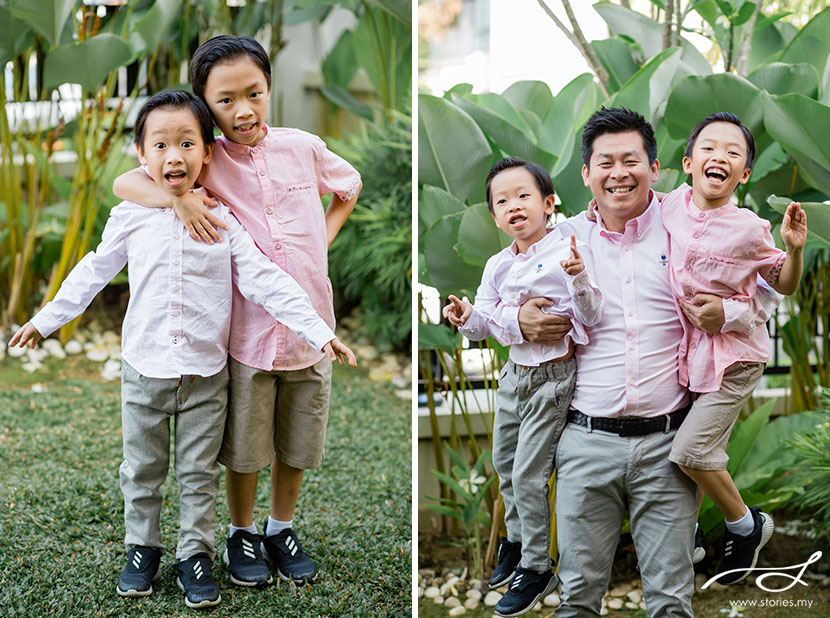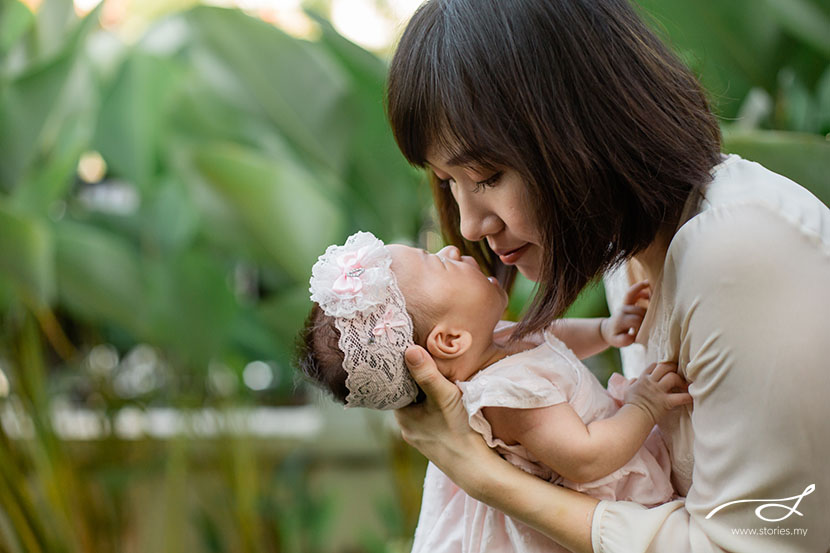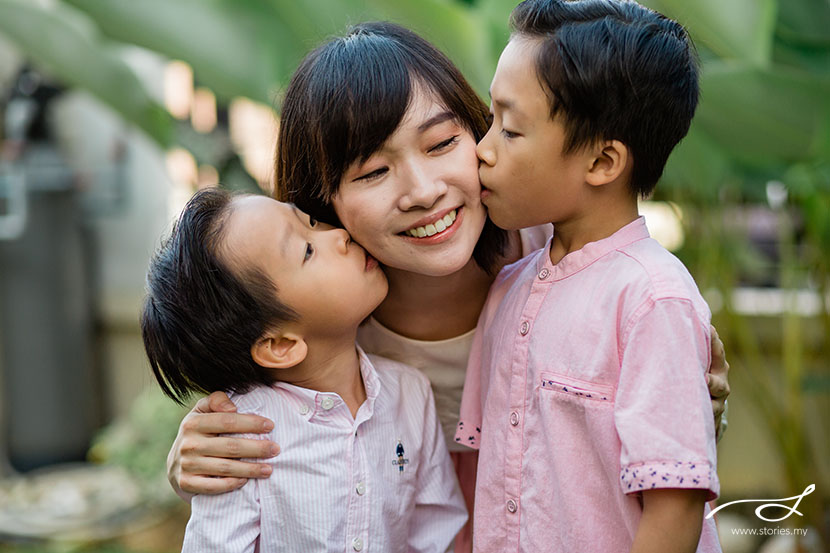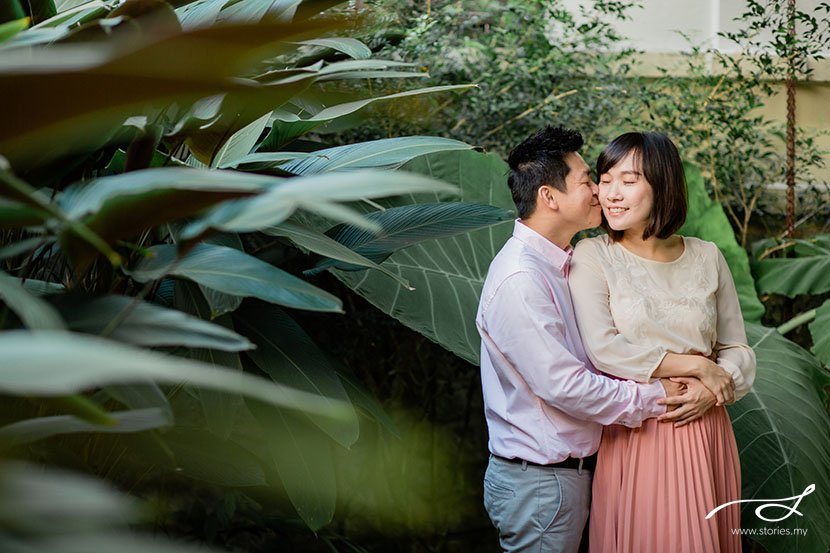 Credits
Photographer: Chi Yin