We love maternity photos! Being pregnant is such a precious moment in a woman's life, and expecting a baby together as a married couple can be very exciting. Here are a few useful things to know if you're considering a maternity photo shoot.
Why take maternity photos
Graduation, engagements, weddings… becoming a parent for the first time. These life-changing moments symbolise your commitment to a new chapter of life. It's a milestone to celebrate and remember. In future, you and your spouse will have these photos to look back on and see how much you've grown over the years. The best part about taking maternity photos, is being able to one day spend quality time with your children as you flip through the photo album and showing them how valued they are, even from the day they were just a wee baby bump in 'mama's belly'!

When to take maternity photos
Usually the best time to take maternity photos is at 28 to 36 weeks of pregnancy. This is when expecting mothers have a full belly shape which is great for photos. It is also a sweet spot before the last weeks of pregnancy where some expecting mothers tend to feel a little too bloated or tired for a photo shoot. After all, you'd want to feel your best when experiencing a special photoshoot like this one!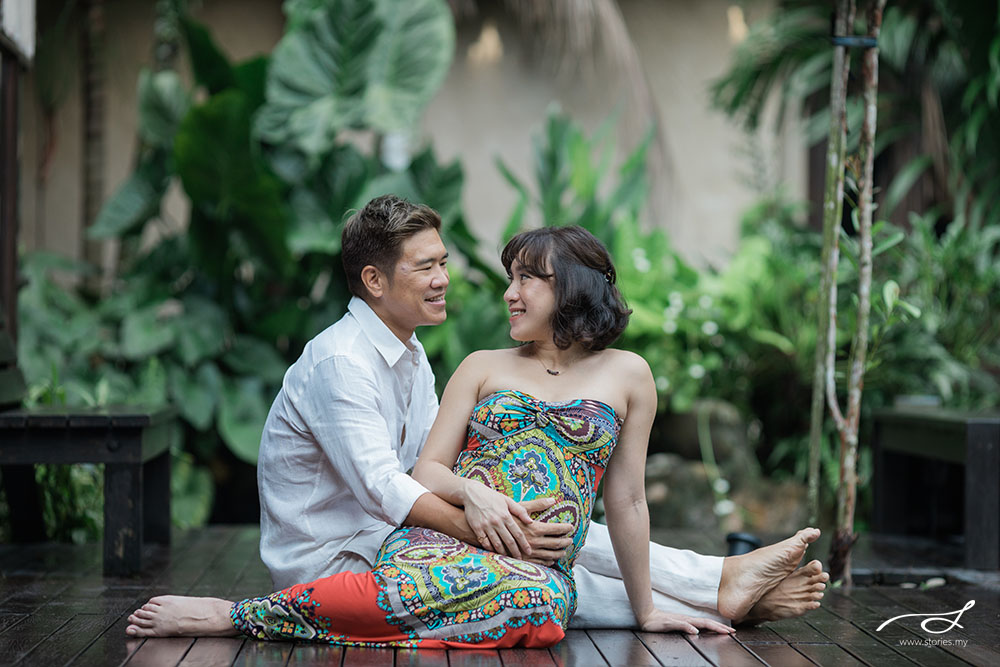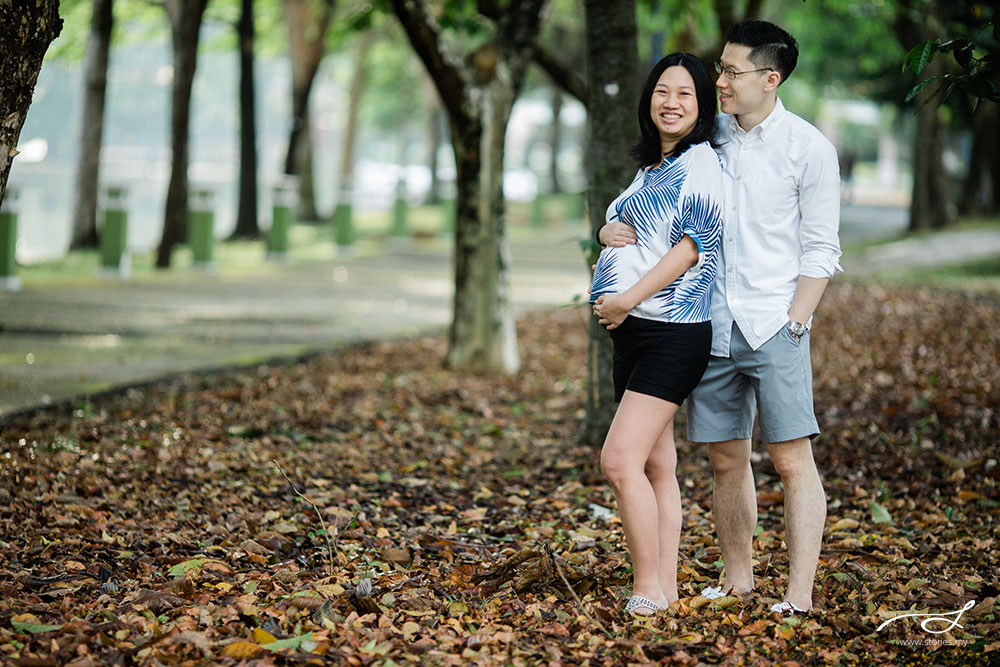 Where to take maternity photos
Comfort is key for maternity photos. So that could mean in your own home or at a comfortable and clean photo studio like ours. We have plenty of sofas, clean washrooms, a pantry with drinking water for guests, ambient and natural light, and of course – air conditioning! But most of all, choose a place that is meaningful to the both of you.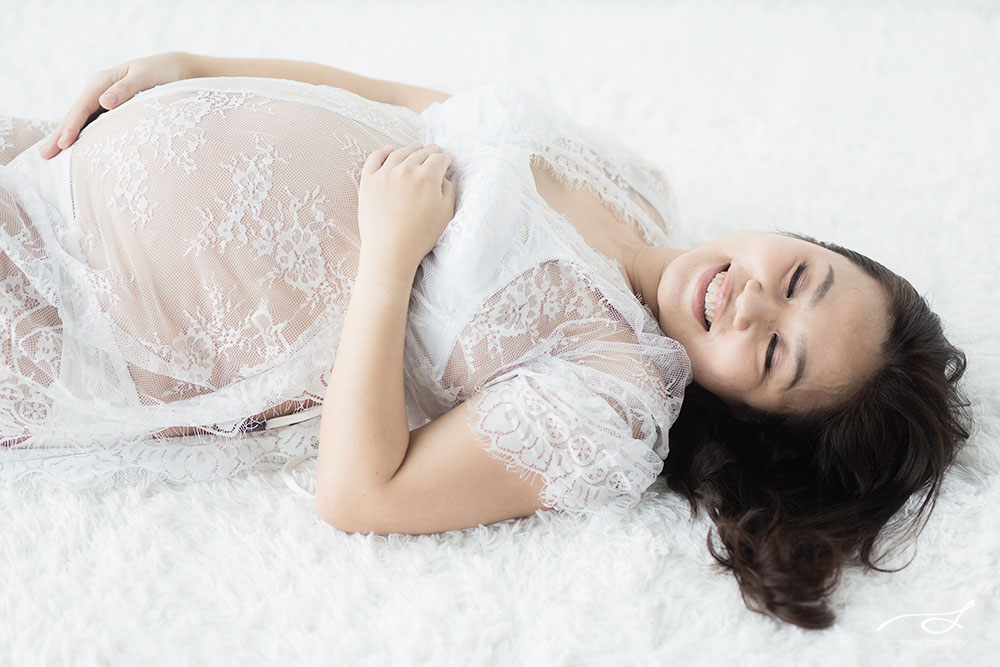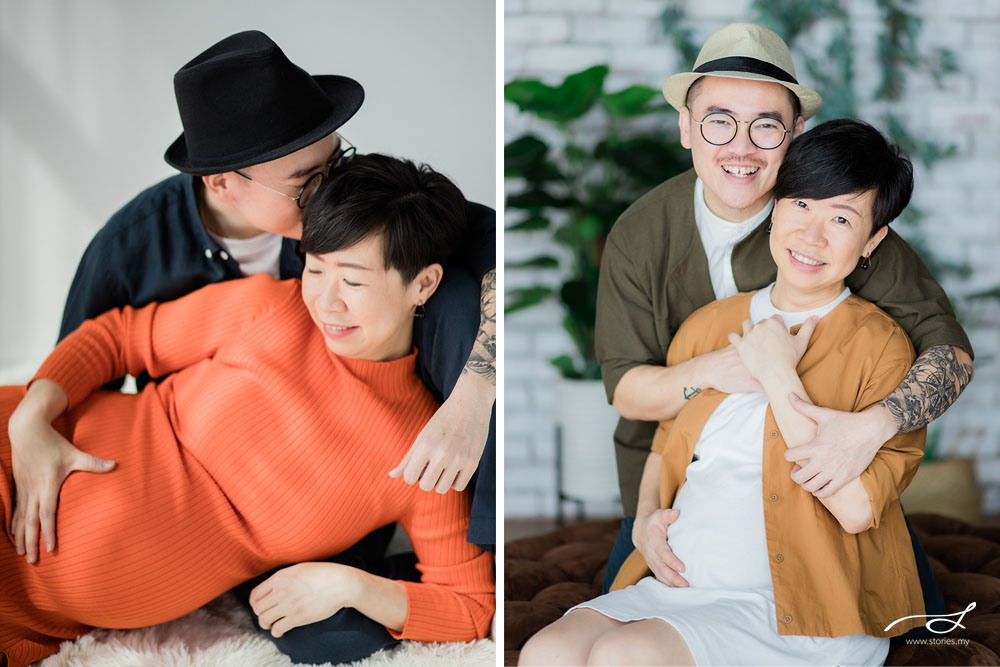 What to wear for a maternity photo shoot
Maternity outfits for photo shoots range from sweet to downright sexy. It's really up to you! We recommend that you choose something that represents your personality. Something that you feel confident and comfortable in. If you'd like to try something creative, we're up for that! If your husband will be part of the photo shoot, try wearing colours that complement each other.

What to bring to a maternity photo shoot
You can bring items that you've bought for the baby or your ultrasound. Bring your change of clothes if you'd like to have more than one outfit in the photos. As for personal items, it also helps to have tissues, a hairbrush, facial blotters, and hairspray on hand just to tidy up before the shoot. For a stress-free preparation, you can add on makeup and hairstyling services at our studio. We have props and furniture that you can use too!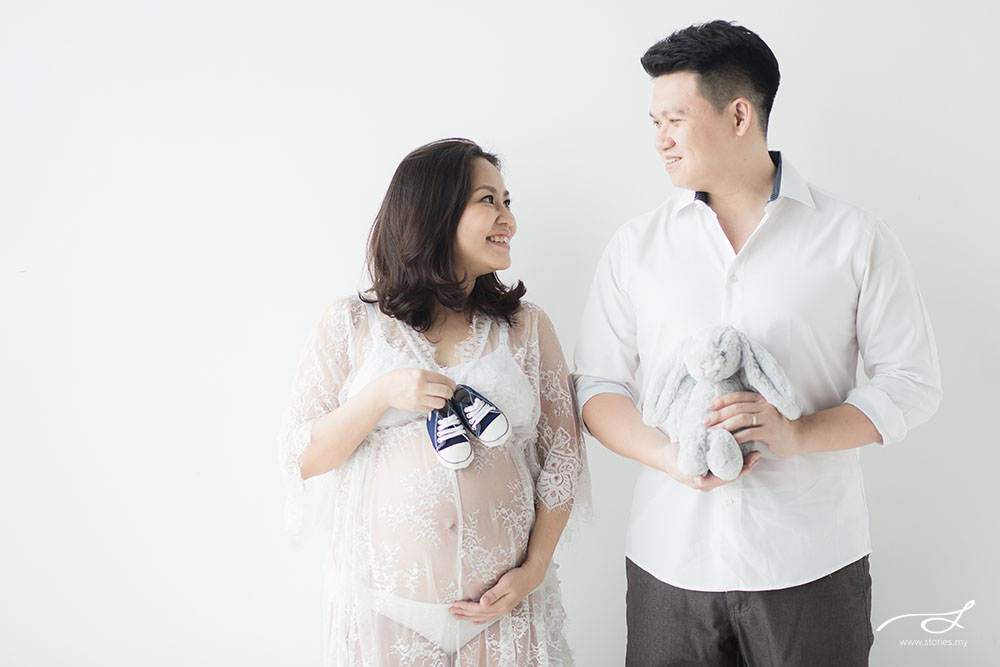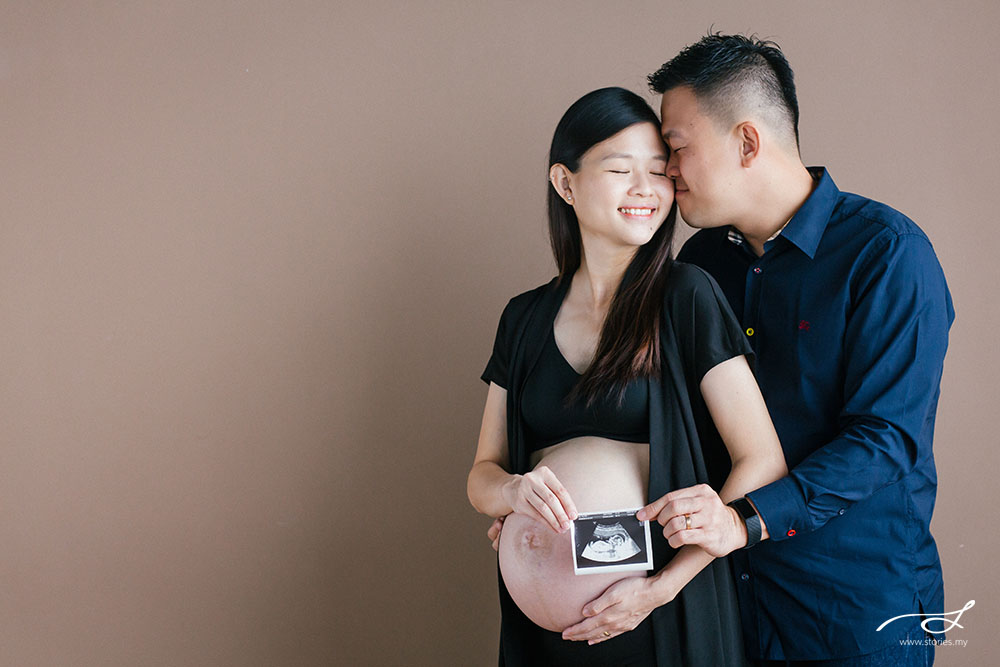 And if you're pregnant and reading this, the final thing to know is… you are beautiful. Your body looks different in this season, and all the more reason to embrace it as good memories. It's the start of a new life! A new chapter of your lives, and literally… the start of your baby's new life.
Need more creative ideas? View our maternity collection here or get in touch with us to chat and we'll help you plan your maternity shoot with us!