Photographers: Grace & Johan
Location: Nora's home & JW Marriott, KL
Hair & Make Up: Khir Khalid
Nora's Nikah Outfit: Sapto
Nora's Dinner Outfit: Didit Hediprasetyo
Flowers & Decorations: The Occasions
Stationery: Emma K
Videography: Leonard Hon
Entertainment: Tirta Sari Gamelan
There's just so much to love about this wedding. I am absolutely thrilled whenever I walk into a wedding and see lots of delicious details that beg to be photographed. Add to that equation two really talented, arty and creative people – Nora & Along, and also all of Nora's friends who were from Parsons School of Design, New York, (especially those who contributed so much to the wedding day)… everything turned out just perfect. Tears flowed freely during the dinner reception. It was really obvious that Nora & Along are deeply loved by their family and friends.
Some time back, Johan photographed Nora & Along's engagement ceremony, and a few months later, we were there to photograph their wedding day. Thank you, Nora & Along, for this opportunity to document important moments on your wedding day.
To start off the post, I'd like to point out these lovely invitation cards that were designed by the talented Emma K, who is also Nora's sister.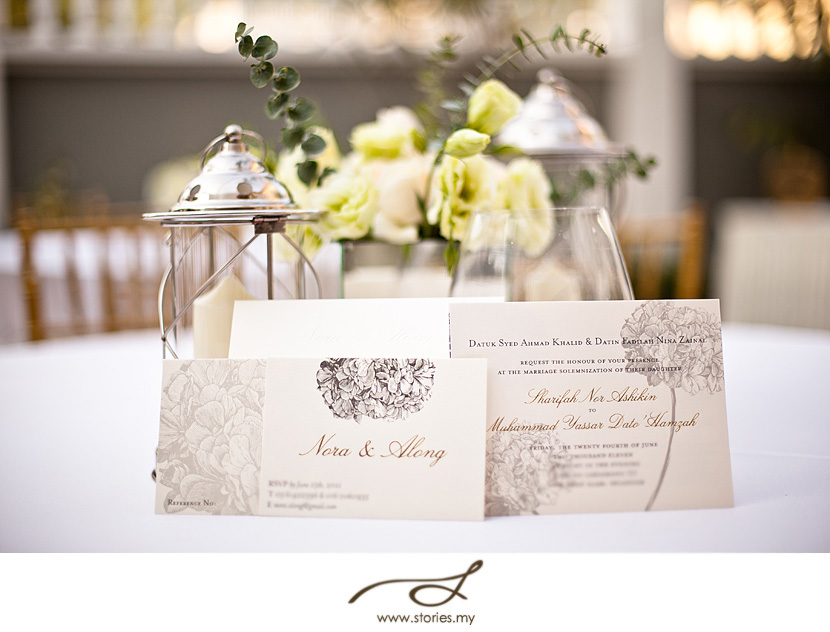 It pays to have designer friends. Nora's nikah gown was designed by her friend Sapto. Gorgeous details!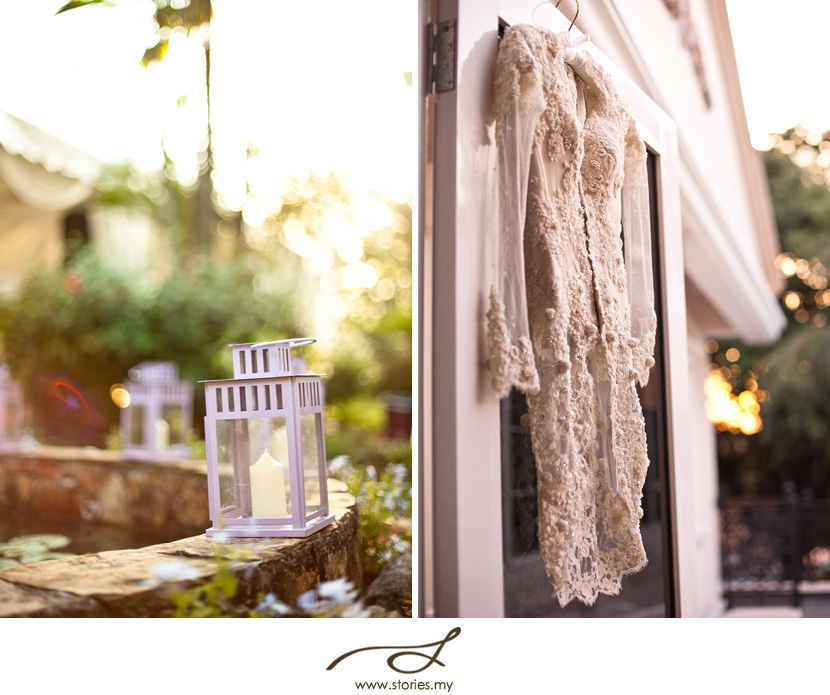 Look at the details at the back!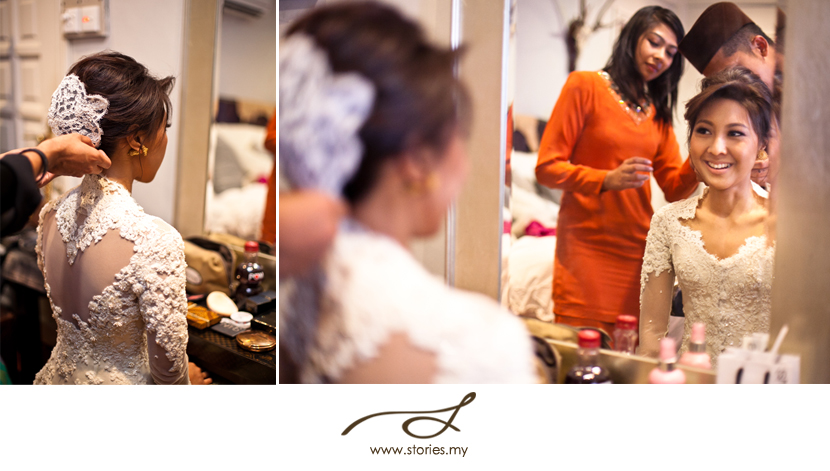 Looking at someone's room can tell you so much about that person. I love Nora's little wall, filled with important little things. And Along's toys are cute!