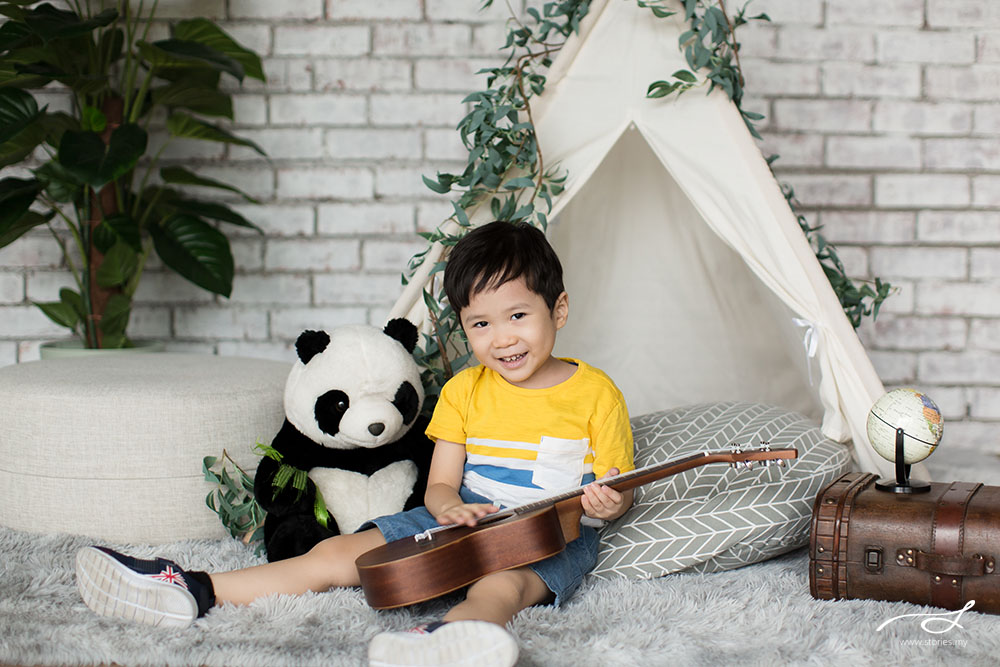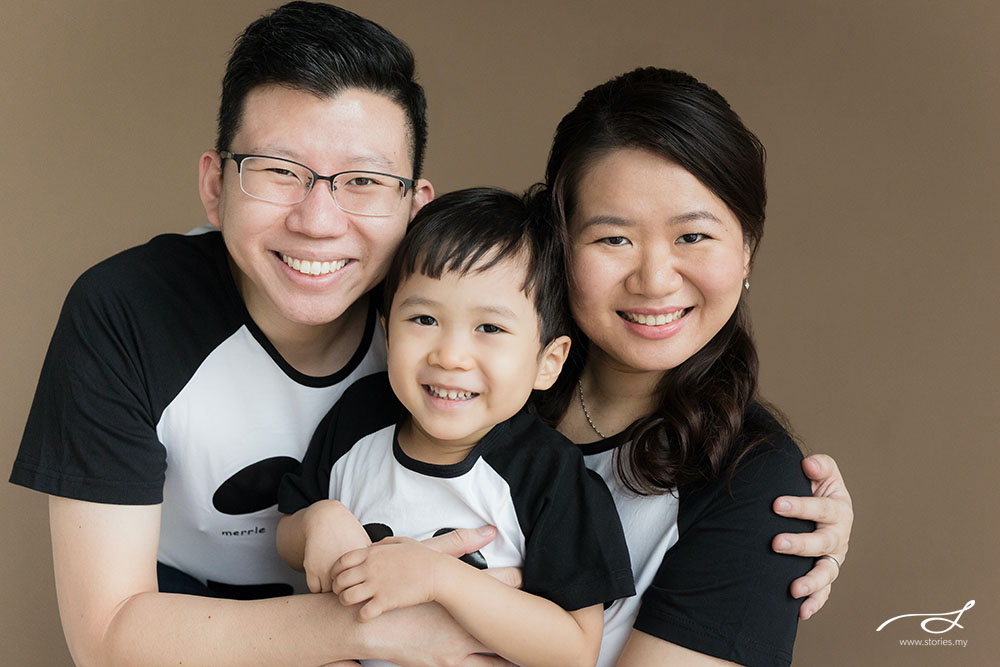 Aaron and Jamie are friends of ours and we also took their pre-wedding photos in the past. As a couple, they love pandas. But when Joseph came along, he decided penguins were his thing. As you can see, this kid is full of personality! His mum describes him as "Extrovert, cheeky and talkative after warming up. Can be pretty loud and he has an infectious laughter. Warm and affectionate when in good mood… can be pretty bossy at times too."
The funniest part was when she told us,
"Joseph looked at our wedding portraits and asked where is Joseph? So it's time to take some family pic and add a nice canvas to the wall!"
That line pretty much sums up this family photo session at our studio!