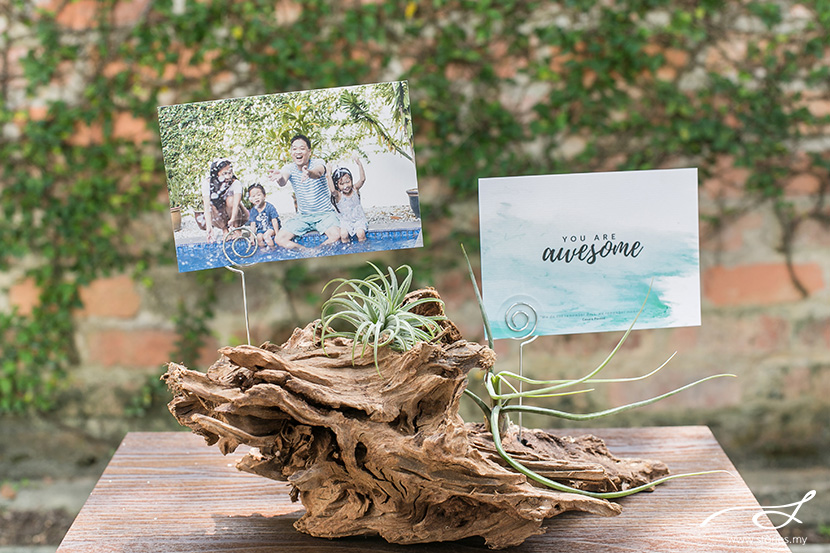 If you are looking for new ways to make your wedding or family photos stand out, how about a driftwood and air plant photo frame? It is an alternative idea to displaying your beautiful photos. I have always loved succulents, cacti and air plants ever since I knew of its existence, so what better way to combine to passions than to create a new product like this? Each driftwood frame is unique, as no piece of wood is exactly the same. The one displayed here is about 10 inches in length and can hold 2 photos in 4R size.
Some interesting facts about air plants, also known as Tillandsia.
1. Native to the forests, mountains and deserts of Central and South America, the southern United States and the West Indies.
2. They normally grow without soil and can be placed on various surfaces without harm.
3. They love well ventilated areas with lots of open space.
4. Air plants enjoy indirect sunlight or filtered bright light and do not require frequent watering.
5. You can water your air plant by misting it twice a week but you would also need to soak it in water for a few hours once a week.
So it's pretty easy to care for, but here's some other info you can read about air plant care. Let us know if you would like to order one for yourself! Prices start from RM150.
Our air plant displays will make a debut this 10th and 11th March at the StarWow bazaar at the Starling, Damansara Utama. You can purchase our photography packages, baby gift book or our driftwood frame there. Do let us know on our social media pages what you think of this alternative framing idea!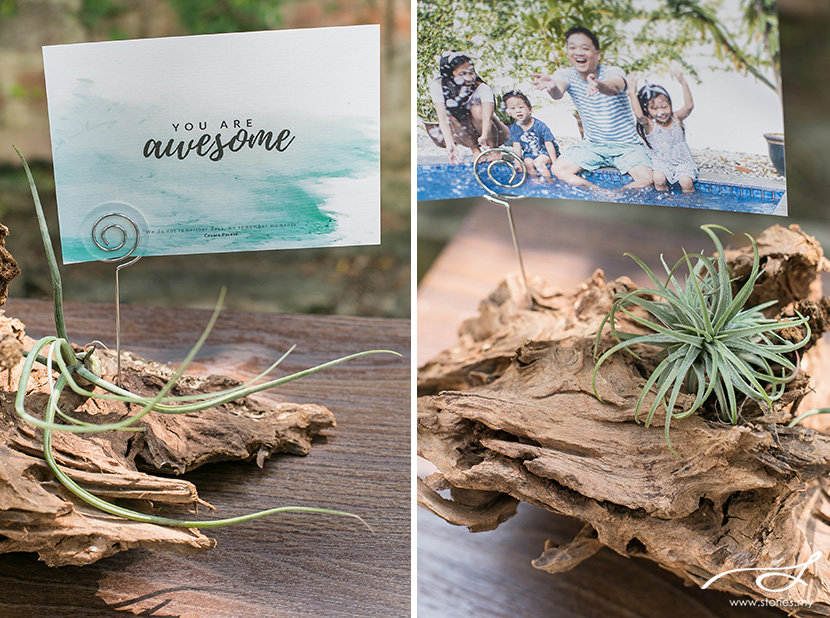 Credits:
Photography & Driftwood Photo Frame Creation by: Grace