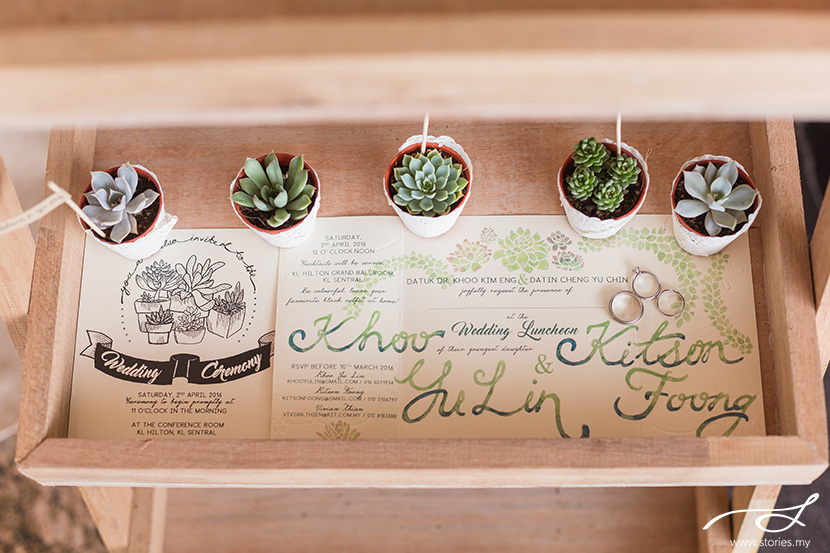 Years ago, we were little kids, cycling to school for afternoon softball practices (note: I was doing the cycling, she was mostly doing the sitting… at the back), chatting nineteen to the dozen about anything and everything, and laughing about silly things all teenagers go through. I have seen her grow in her walk with Christ through the years and we've prayed for each other. When I heard about Kitson coming into Yu Lin's life, I was overjoyed. I mean, we are not young cikus anymore so I was really super excited to see that God prepared this soul mate for Yu Lin who complimented her in so many ways.
She is one quirky gal (yup, watch the video and you'll know what I mean!) Hahaha, but that is what makes her so endearing. When I got to know Kitson, I found out that he is a really funny guy, one who has accummulated lots of wisdom through the years (something to do with his law profession and ahem, age) and a person who truly goes all out for the things that he is passionate about.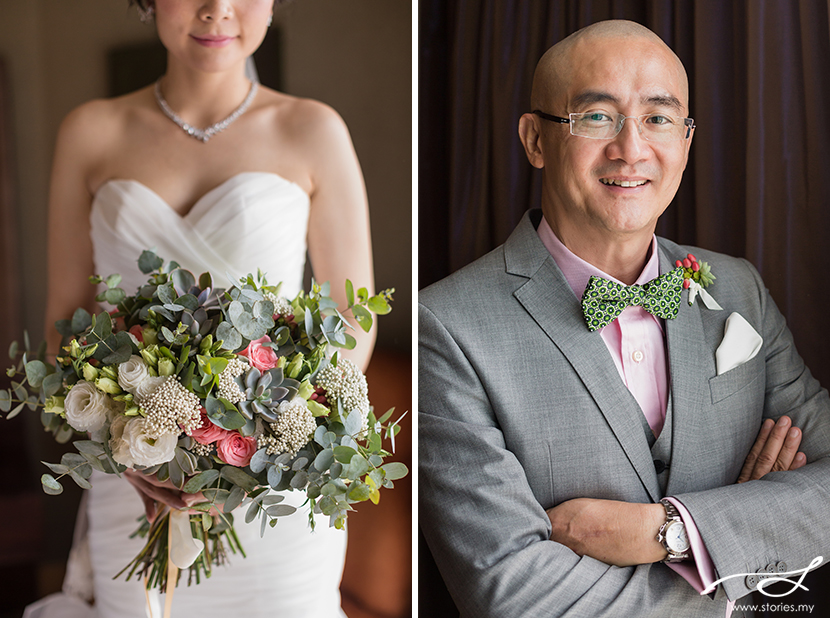 So these two lawyers met each other at bootcamp two years ago. Here's what happened:
Yu Lin: I thought Kitson was a loud, annoying person. He pushed himself and others in bootcamp hard and the first time we got paired up for an exercise drill I nearly died from a heart attack. I thought to myself, this guy is crazy.
On the other hand… this was Kitson's first impression of Yu Lin and what brought them together: She is beautiful, sassy, spirited, quirky/funny and a musical jukebox. Our common interest in leading a sporty lifestyle brought us together. Both of us being lawyers also helps us to understand our career demands.
They definitely lead such healthy, sporty lives, so much so that their honeymoon in Phuket was a triathlon training camp! Who does things like that? Oh yeah, Kitson and Yu Lin.
I love everything about this wedding, because it was all done out of love. From the succulent DIY decor done by Kitson's nieces Sara and Elia Anis, to the well-thought out card design filled with witty text, it just reflected everything that this couple represented. Their jip san leong games were done bootcamp style (with national rugby players on his side!! whoa!) stitched together with dancing to good ol' songs from the 80s & 90s. I can't even believe they did some Wong Fei Hung pose the moment they met. Yup, did I already mention the word, quirky? :) Continue Reading