Jeremy and Melissa's wedding had all the elements that made it special for us as a team. It included a cool couple who really cared about us as individuals (not just as vendors), lots of interesting moments like when Jeremy took out his wedding vow 'scroll', Melissa's vows that was sung emotionally, and a rather unconventional dinner reception with friends at an industrial area in USJ. I loved how there were lots of personalised touches to the wedding, like how Jeremy's father officiated the wedding ceremony itself, all the DIY decor and flowers and the bride's gown that included lace from her mother's wedding dress. We enjoyed ourselves tremendously at their wedding! We wish you years of adventure as you put God first in your marriage!
Do watch their wedding slideshow for more photos and to hear Melissa's beautiful voice as she sings her vows.

The #jeremelized story
I (Jeremy) first met Mel on a trip to Penang in 2008. She was the choir master of the carolling team and my first impression (in my defence, she was in work clothes) was that she was this older lady because she was so capable and talented. The next day, I wound up sitting next to her at breakfast and telling bad jokes and puns. I have no recollection of her next to me but she'll tell you that she was wondering who this scrawny noisy boy was.
We properly met in university in 2009 when she came down from Penang to do her degree and we were group mates (and became good friends) for 3.5 whole years! We were dating other people at the time and Mel thought I was immature. I obviously thought differently. We saw each other (along with 3 other friends who are our groomsmen and bridesmaids respectively) through ups and downs, tough time and happy times, we celebrated and we cried, we worked together in various committees and on various projects and assignments.
Fast forward to 2014, we were both single and I was interested in Mel. We had stayed good friends after graduation and so I decided to tell her I was interested in her. I did, and she rejected me. Boo. But we decided to remain friends and continued spending time together until one day.. I'll let her tell this part..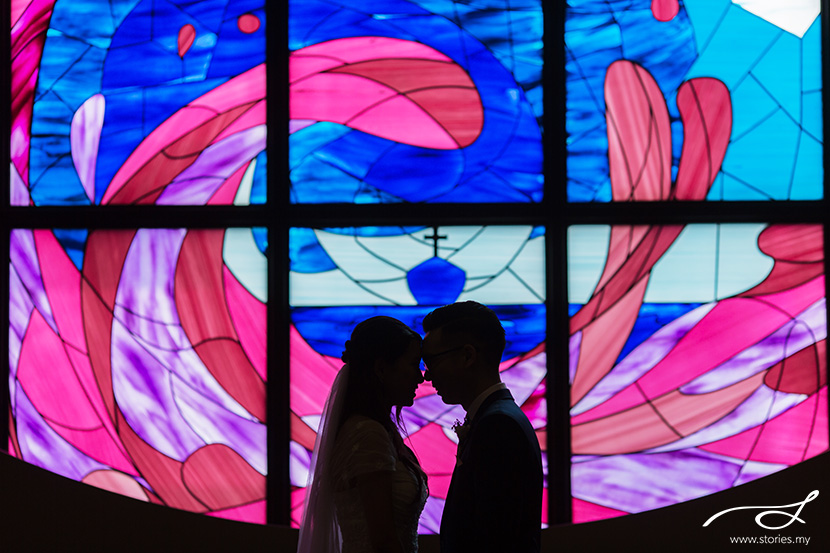 I (Melissa) always thought of Jeremy as a really great friend. In fact, he was my first friend in university! A mutual friend had introduced us and tasked Jeremy with looking out for me and getting me settled into uni. As time went on in uni, we worked well together but I'd always found him rather overprotective and annoying. Having said that, we did have lots of fun together but mostly in a group context.
Fast forward to 2014, we were both working in the university itself. We started spending more time together doing projects, mostly helping other people with whatever was needed. We did some music gigs with friends, and photography gigs together. Later in the year, I did my honours year in uni, and needed help with stats. Guess who came to the rescue!
The first time he told me he was interested in me, it wasn't a surprise. Many people had forewarned me, but I was totally uninterested. Partly because I didn't want to spoil the relationship we already had, and partly because I felt our personalities were too different (he's way too emotional) and there was no way we'd get through a romantic relationship because it would be too hard to sort out those differences (for me).
One day after he'd dropped me home, as I was walking into the house, I felt a strange warm, prodding feeling and a voice at the back of my head that whispered "give him a chance!". It took me 2 whole months to think about it but finally I thought perhaps I should put aside my pride and give this boy a chance :)
And so, I did! But how to tell him? To be honest, in the last 2 months, we'd actually been growing closer as well – he acted very differently after expressing interest the first time. It was as if he'd let go of trying to impress me and he really started being himself more. I enjoyed that. To cut the long story short I sneakily made him take me out for dinner, and told him we needed to talk about "the future". I thought he'd gotten the hint! But trust me, boys often DO NOT get the hint. He took me to a fancy restaurant, dressed up all nice for that, even made a song request for me (that the pianist never played), and we talked about all our plans…. but NEVER got to talking about US! When we reached the car after a lovely evening, he offered me his hand and I held it back.. thinking it was time to talk about us! Still nothing.
Finally I said, "are we going to talk about this?"
"What?" he asked.
"THIS!" I said, holding his hand up and shaking it in his face.
So we talked.
And the rest as they love to say, is history.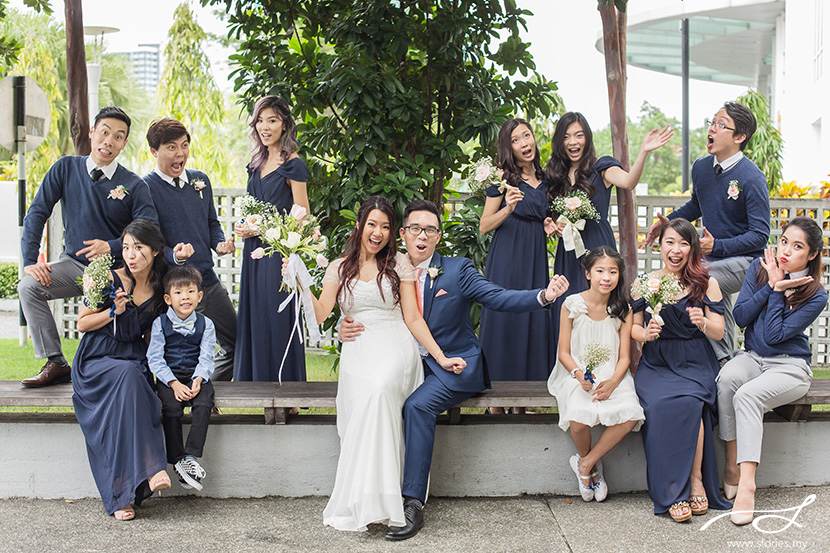 We gave each other a month to "try" what being in a romantic relationship would be like for us. It was strange, but comfortable. The long time we had together as group mates, friends, committee leaders etc. was very good in providing us situations (often stressful) to really get to know one another and learn how to work with each other, and thus being in a relationship was just like another day in the life of Mel and Jem (what I call Jeremy).
All this has led us to today; we've been dating since 20 Nov 2014, and he asked me to marry him on his birthday, 8 May 2016. We're getting registered on my birthday, 21 Dec 2017! No excuses for forgetting celebrations! While we do have our ups and downs, I think over the years we have learned to communicate better, fight better and are continually improving on working together as a team. He's my favourite partner, the person I would always pick first to be on my team as I can see that together, we accomplish so much more. We're so thankful for all that God has done in our lives and can't wait to see what's in store!