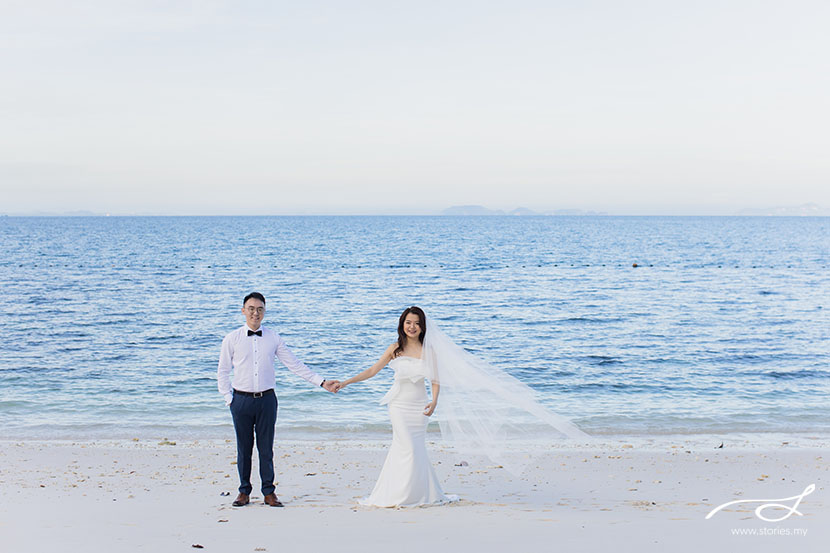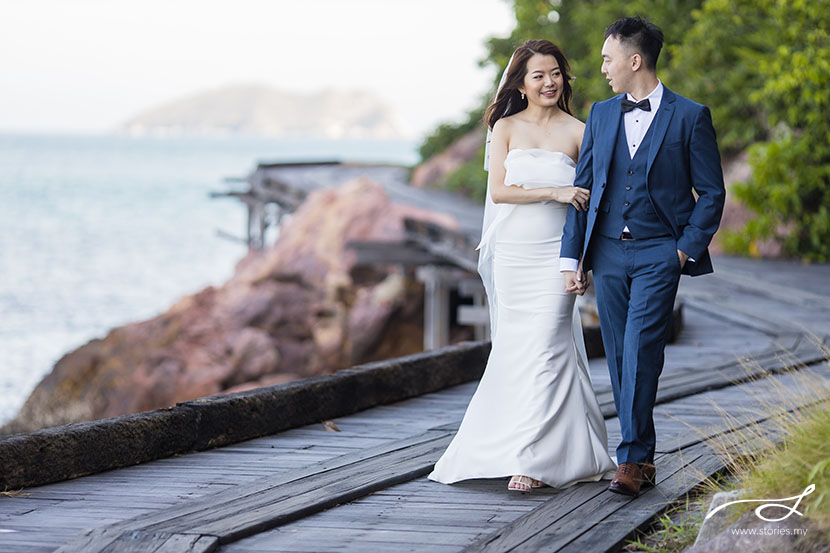 Sometime in September we had the privilege of strolling around this idyllic island with Rick and Su Mei. It had been raining in the days leading to their pre-wedding shoot but the weather here turned out fantastic. We stayed at Rawa Island Resort which is a truly serene location. There were plenty of picturesque spots around the island for two lovers to get lost in each others arms, and for photographers and videographers like us to to go giddy with excitement behind the lens.
Fully determined to explore every nook and cranny, our expedition with them involved a little bit of climbing at one point just to get to THE scenic point. Okay, maybe it was more than just a little. It was such a hot day when we did that! With the sun beating down our backs, I had a heat stroke and felt quite faint. Thank God for Chi Yin who took over immediately to do some shots at the top of the hill. I am also amazed at how Su Mei could climb those steep steps with her large gown. These photos and the video you see are truly a team effort on all sides!
The adventurous couple initially wanted to go overseas for a pre-wedding shoot but decided to book us and do it locally just before the MCO happened. So it's a blessing that they chose Rawa Island Resort instead. Even though we can only do "Cuti-cuti Malaysia" this year, there are many beautiful locations like this to be found within Malaysia itself.
Then in true holiday fashion, we wrapped up the end of our shoot with a massage, fresh coconut, and well-deserved cocktails by the beach!