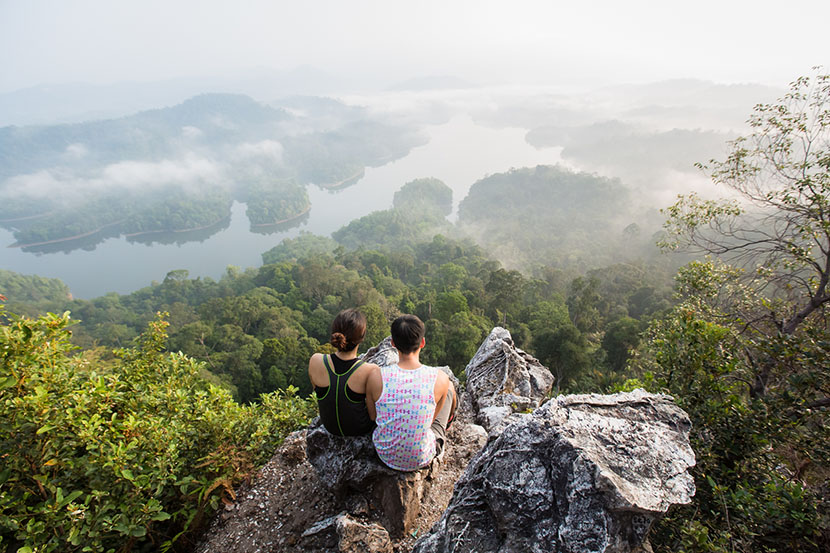 Over a year ago, I met Joseph while rock climbing. As much as I would like to say that I fell, he caught me and we fell instantly in love.. that was not the case. Like many Malaysian (or Asian) relationships, it started off at a mamak with some friends.
Fast forward 9 months into the relationship, it is safe to say that being in a cross cultural relationship is enriching and fun, yet it comes with its own set of challenges. I forgot to mention that Joseph is Filipino and I am, of course, as Malaysian as a girl can be. When I was younger, I always had this idea about dating a foreigner. I have always enjoyed getting to know people from different cultures and I thought how much fun it would be if that was a lifetime thing.
Obviously, I was naive. Every relationship has its challenges, and adding cultural differences into the equation is like asking for more work to do! Learning and adjusting to each other's worldview, lifestyles and beliefs wasn't as easy as I thought. Food habits was one of the first hurdle I had to learn to accommodate. Not only do Filipinos refer to 'dinner' as 'supper', their taste in food are at the extreme ends. Something that is bordering diabetic to me is not sweet enough for him; something that is bland to him is too salty for me. Although English is our first language, Joseph had to adjust to my Manglish slangs. Teaching him the difference between lah, meh, mah etc was quite a challenge. There were even times when he had to ask, "Like this cannot.. lah..? ..meh?? ..leh???".
Despite our differences, I'm ever thankful that we share the most important thing, which is our love for Christ. It is not only about sharing the same faith, it is sharing the same values and principles that are fundamental to both our lives.
I am no expert in relationships, but what I have learnt so far is that: communication is key; and having the support of your family and closest friends is more important than you think. At the end of the day, it is all about choosing to love a person, and making that choice is a daily decision in which you have to let your selfish desires go. And when I'm at the altar, I can finally say, "I choose you!" (pun intended – but probably only Pokemon players can understand).