As I sit in a hotel room in Dhaka, Bangladesh on the last day of 2016, I reflect on all that has happened this year. It's been a year of ups and downs, at times filled with beautiful memories, and at times, financially stretching for us as a company. Yet, perhaps with some childlike faith, I have hope. I am hoping that 2017 will be one that is great. A year that will bring about change, as we have set into motion some plans for the year.
Recently, in between our wedding shoots here in Bangladesh, I had time to walk the streets a little. We bumped into an old curiosity shop that looked like it sold antiques (or lookalikes!). I was drawn to a hourglass that had a compass at the top and bottom. That afternoon, as I was praying about the year ahead, I felt God telling me two things: That I need to depend on Him as the compass of my life. He would give me the direction I seek desperately. And the hourglass reminds me that my time on earth is short – what am I doing daily that makes a difference to the world?
Naturally, my thoughts go to my children and leaving a legacy in their lives. It would be tragic if I spent so much time working on my business but neglected the welfare of my kids (and husband!). If today was the last day of my life, would I feel happy with all I had done in life?
Let's make each day count. Happy New Year from us in Dhaka and have a great start to 2017!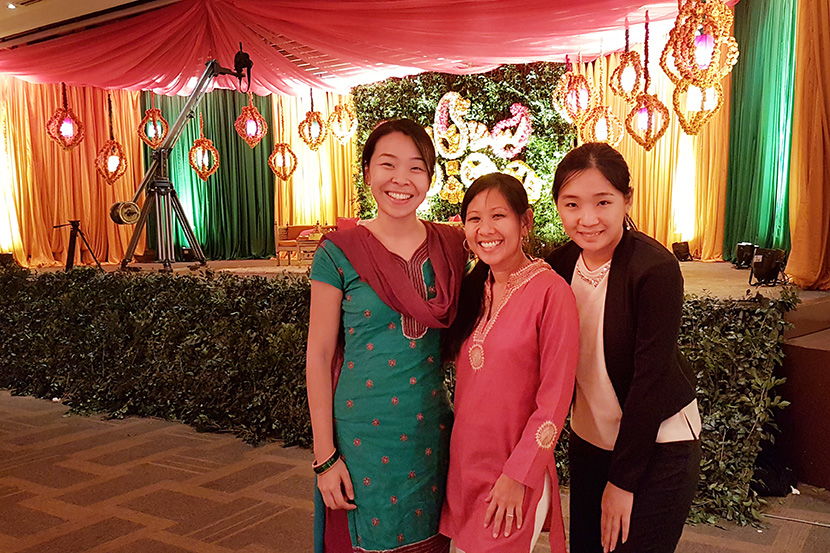 *Thank you to the random waiter who suggested we have a photo together after the holudh event, and who actually took it for us on our phone! (Left to Right: Jamie, Grace & Jennifer)