Photographers: Grace & Alex
Make Up & Hair: Cherry Au
Location: Nikoi Island (off Bintan Island, Indonesia)
Some months back, I blogged about my travel to Nikoi Island for a pre-wedding photo shoot. I met Kevin & Katherine (also known as Ruifeng & Peishan) about a year ago when they traveled from Singapore to KL just to meet up with me. Katherine is an avid supporter of my work which I am grateful for. :) She comments on so many of my Facebook updates which is really really nice! Kevin & Katherine flew me into Singapore for their wedding on the 22nd of October, and prior to that, their pre-wedding shoot in Nikoi island.
I must say, I have a weakness for beaches, the sea and islands. Over the next few weeks, you'll find a number of postings on the blog related to beach weddings – we photographed so many over the past few months! Back to Kevin & Katherine's pre-wedding shoot – this was a memorable event for me. Actually, the trip itself was an adventure. Alex and I had to fly to Singapore, catch a ferry to Bintan island, take a 45 minute taxi ride across Bintan to another jetty, hop onto another ferry for 30 minutes, and then we reached Nikoi island! Phew! But it was worth it! I love the seclusion of this island, plus I could walk around it in 20 minutes. Alex and I had a private chalet to ourselves, thanks to Kevin & Katherine's generosity.
To be precise, the chalet looked like this: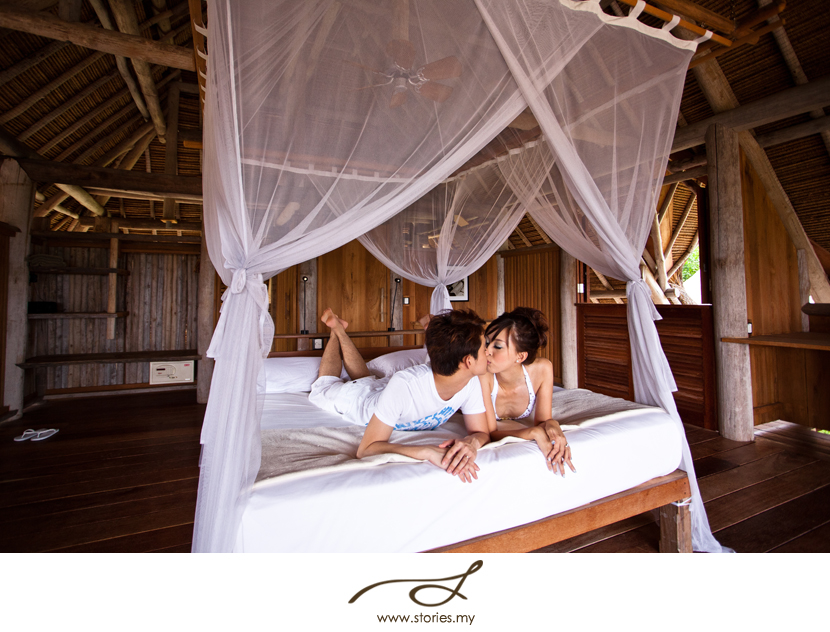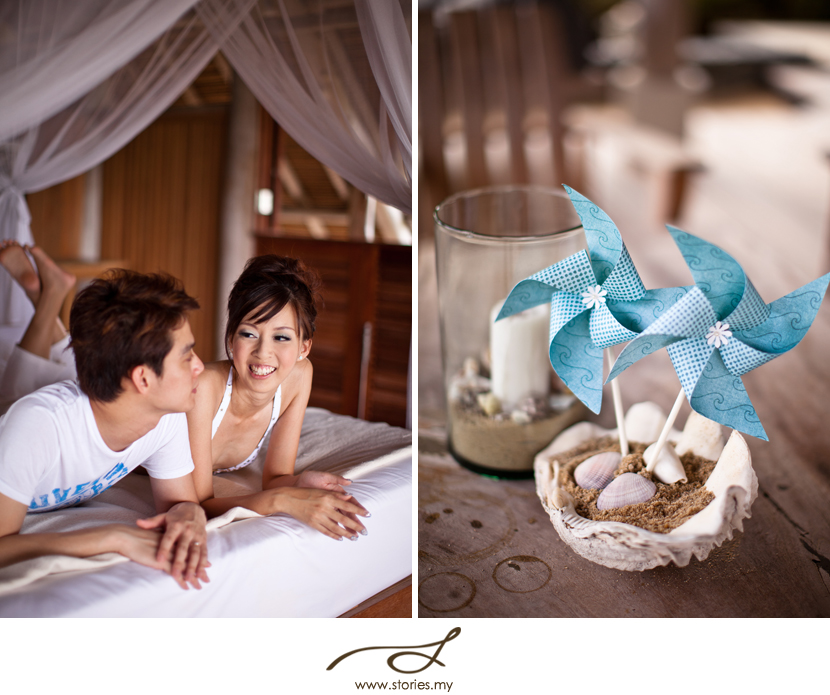 Since Katherine loves details, she planned and transported all these items for her photo shoot in Nikoi.