When I heard that ten people would be coming for the portrait session (not to mention 2 dogs), I was a little concerned about how to pose everyone. I remember when I first started out in portrait photography a few years back, I had one of my first few outdoor sessions with a family of 30! I should have known that it was career suicide for me to consider taking 30 people including children out to a park then. Well, I'm glad to say that I've improved by leaps and bounds since then. I now understand that taking great people portraits requires great people skills. Every time I meet a family, or a couple, I am excited to be a part of their lives, if only for an hour or two. I remember a photographer friend telling me of a family that she had photographed… the family wasn't close, but after the photography session, the family bond grew stronger. I'd like to think that after every portrait session I shoot, a family grows closer or a couple is reminded of the love they have for one another.
Thank you Tina for giving me this privilege to photograph your family and your extended family. To Terence, I'm glad to have finally met your family! Everyone was such a good sport… even in suggesting ideas during the shoot! Oh, and I'll never forget trying to smuggle 2 dogs into Tmn Tun park!
This was how we did it: (pop your head back in, little one!)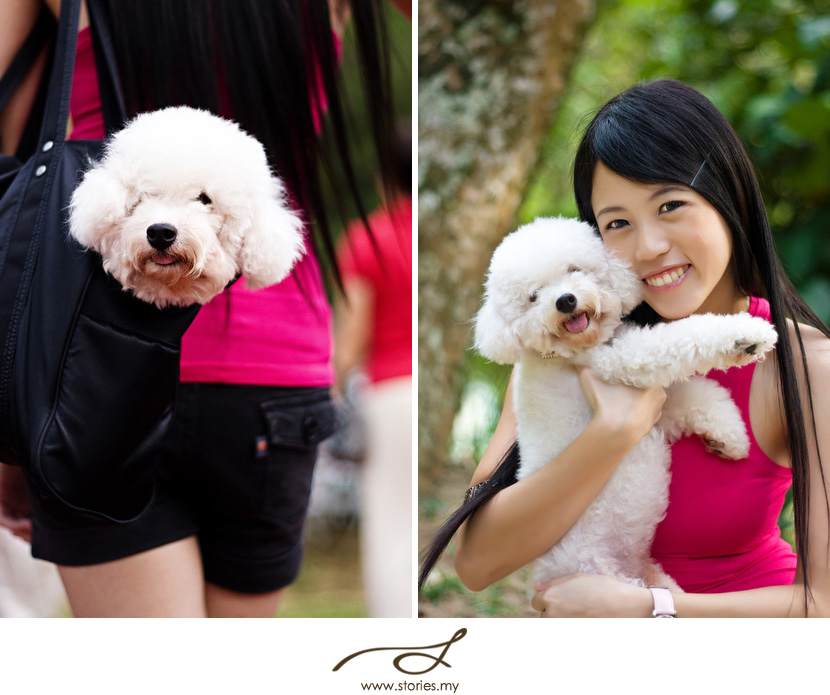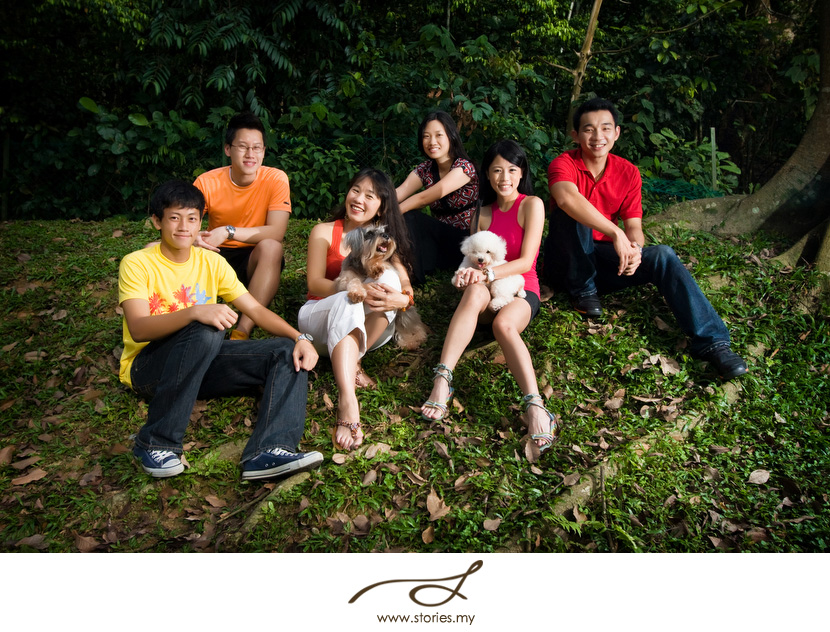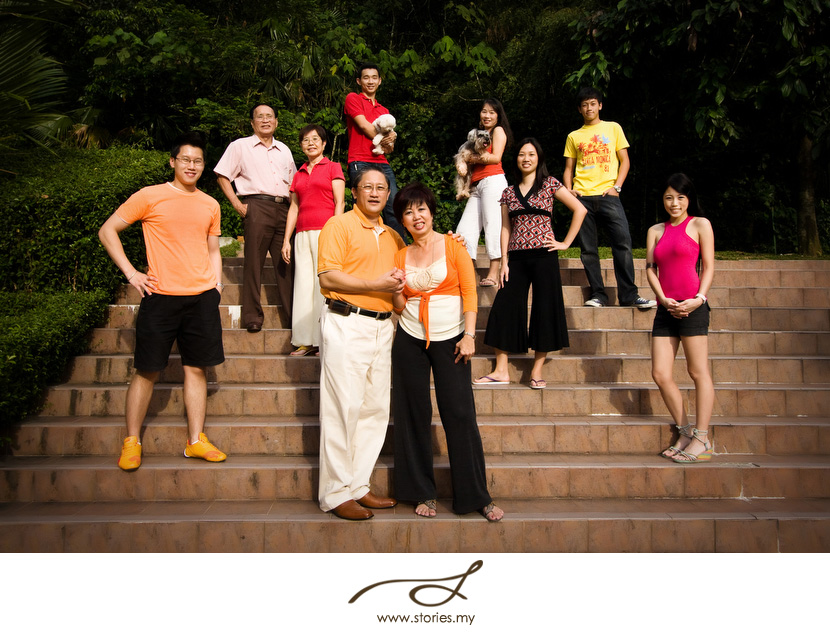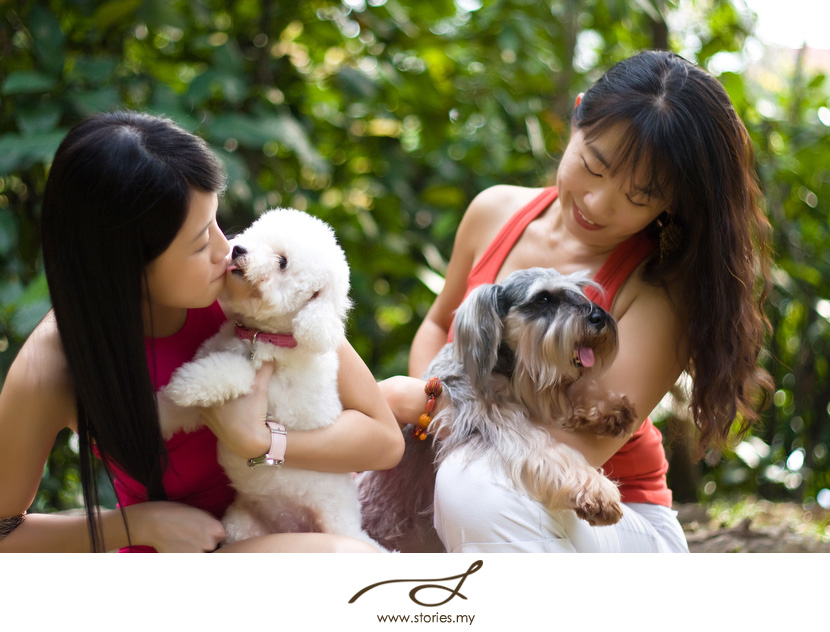 I can't believe how obedient these 2 doggies are! Can you just feel the love in the air?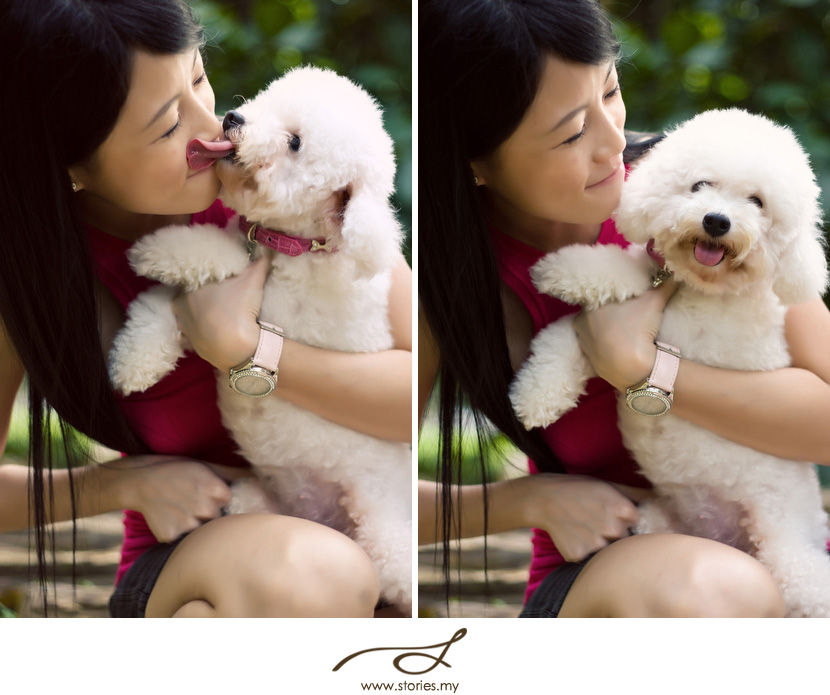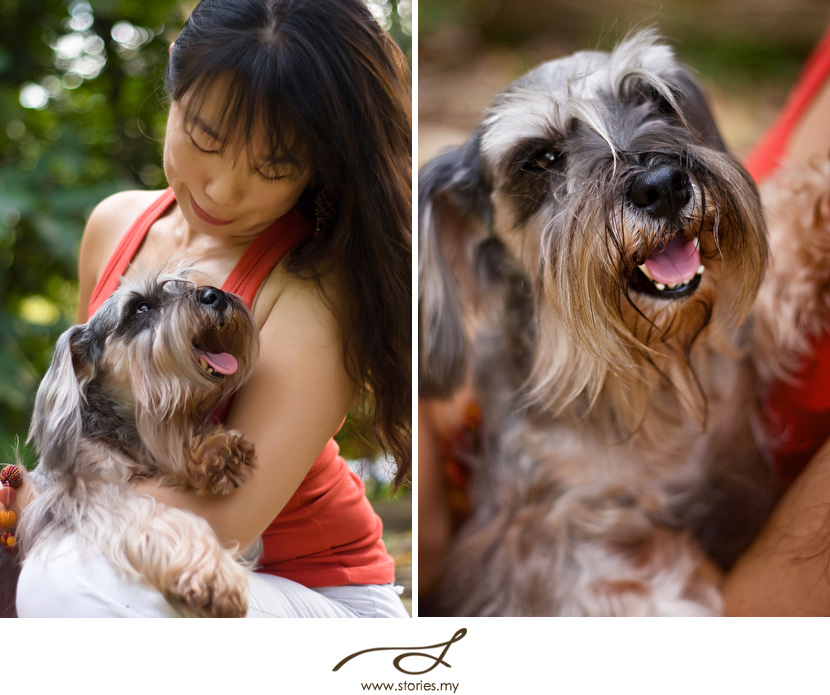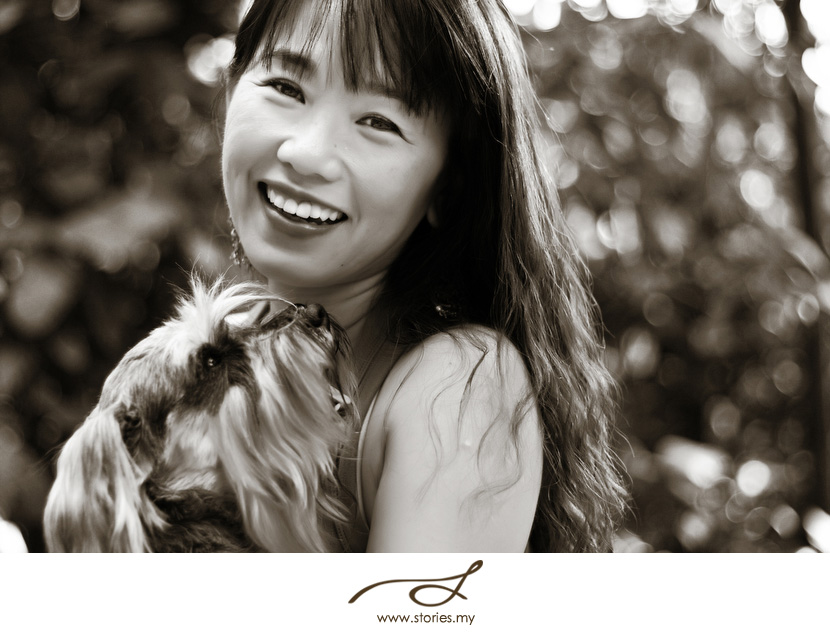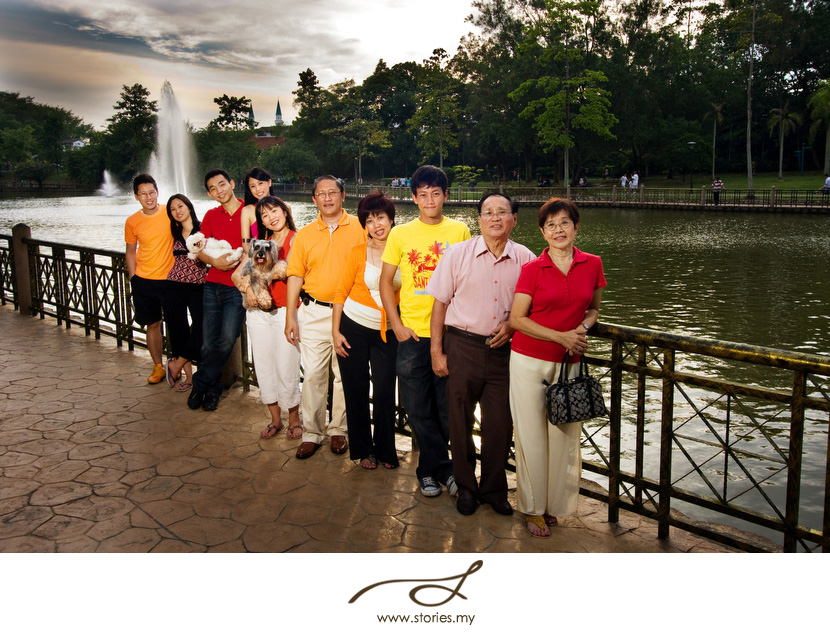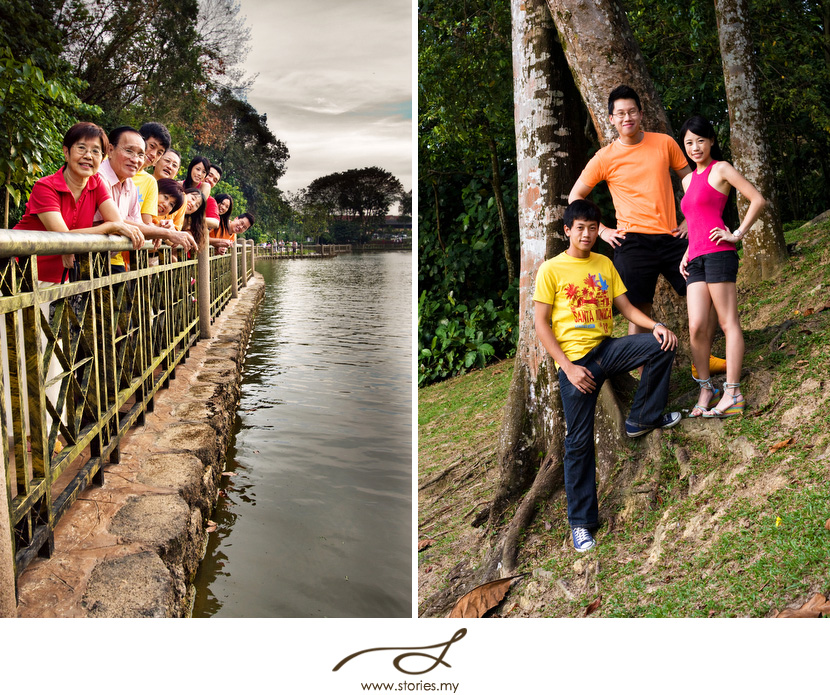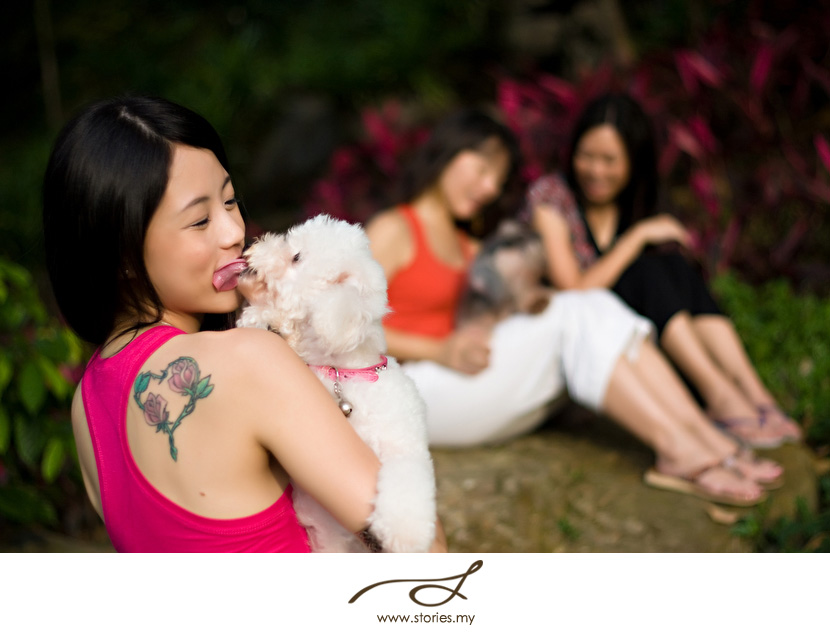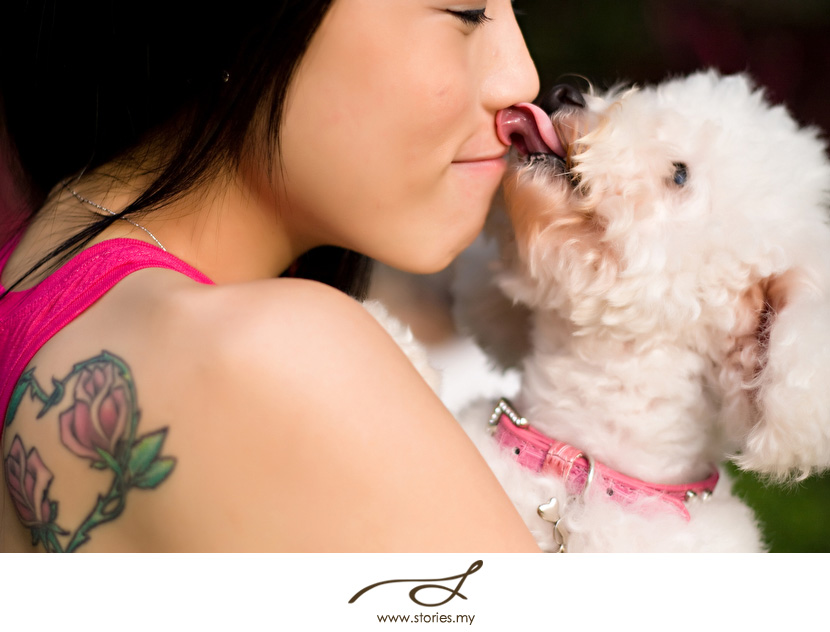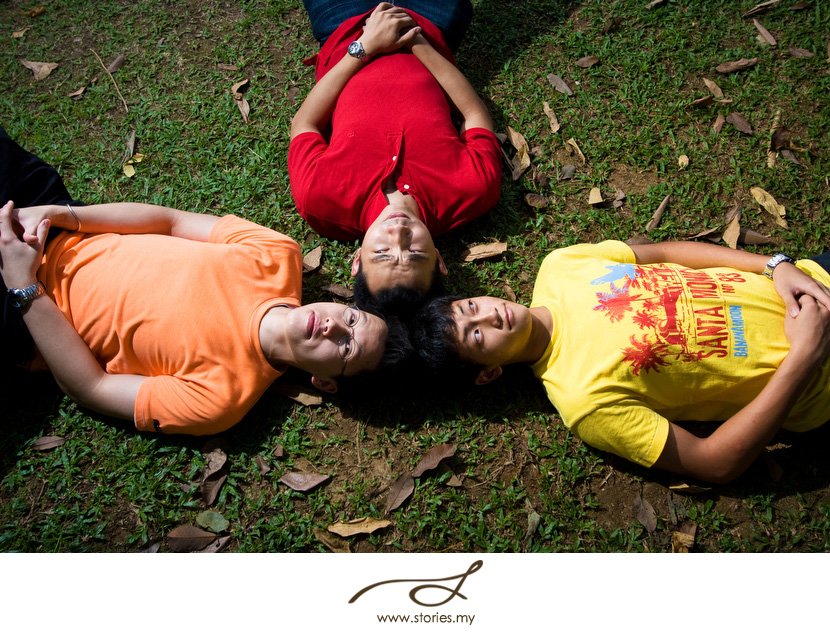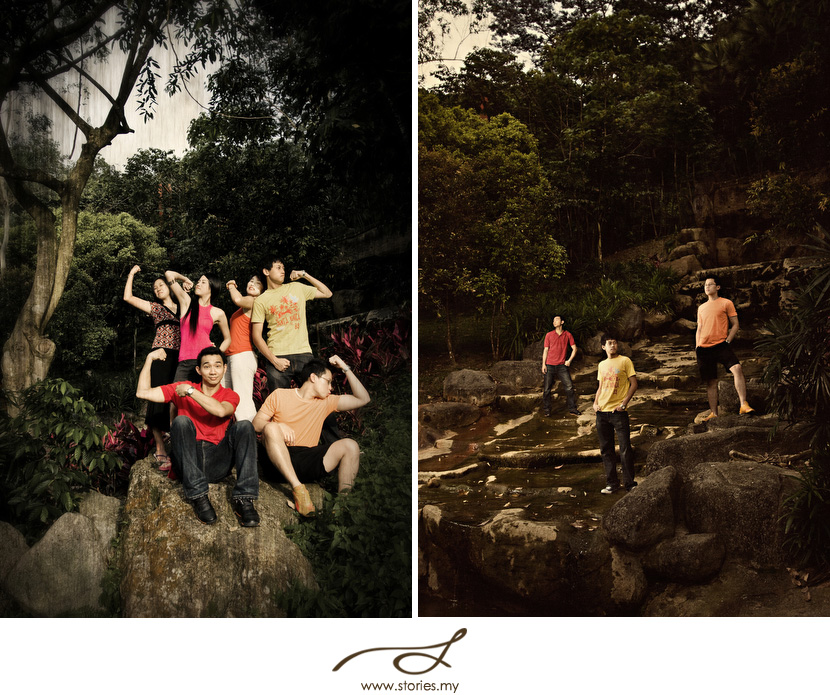 My sister-in-law, Sarah and her boyfriend Terence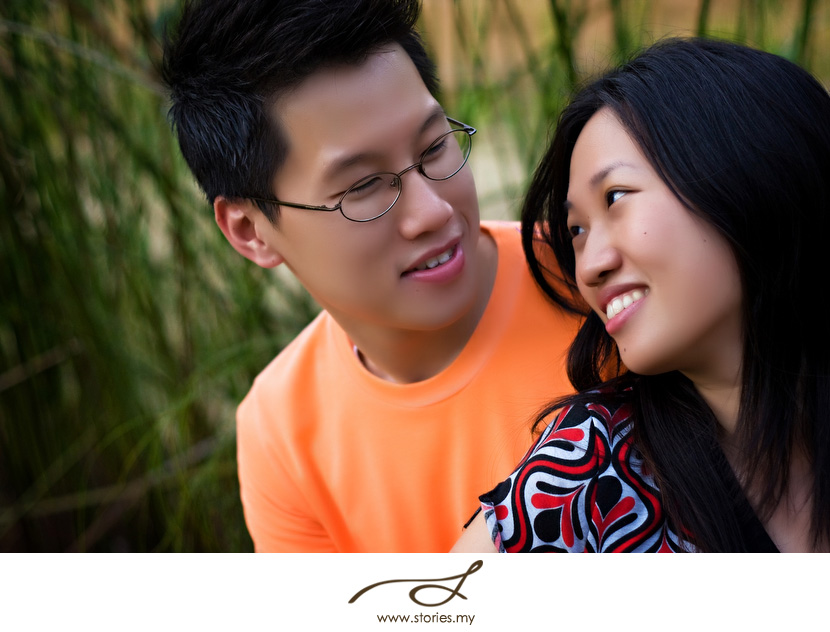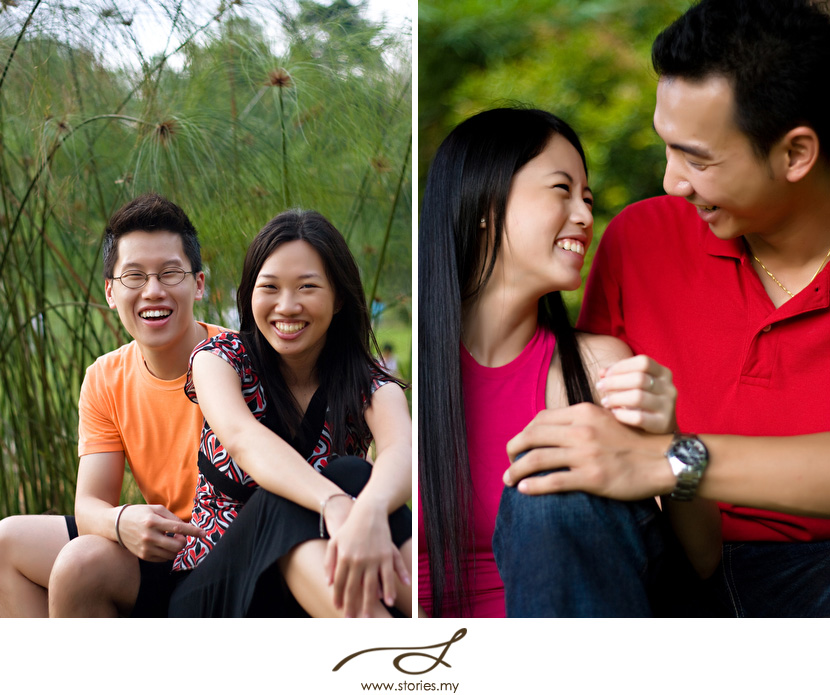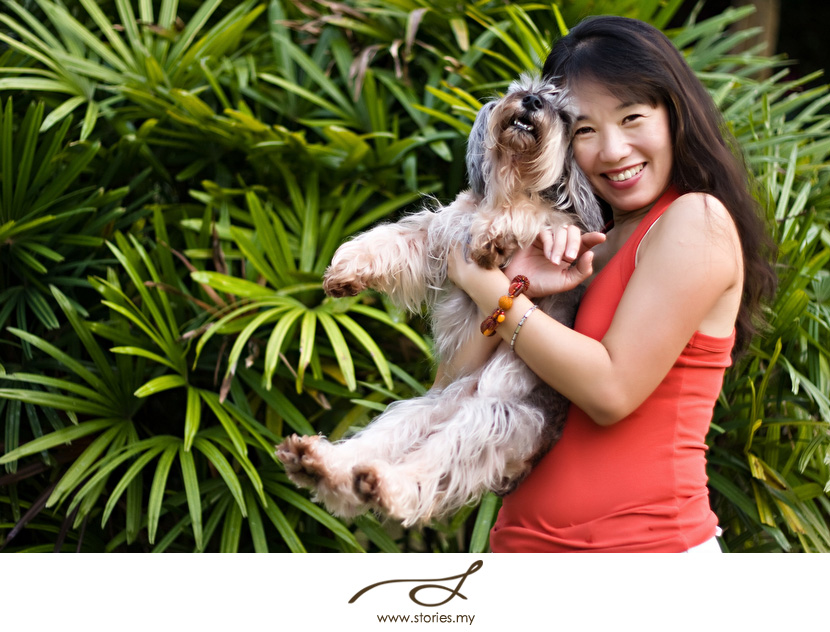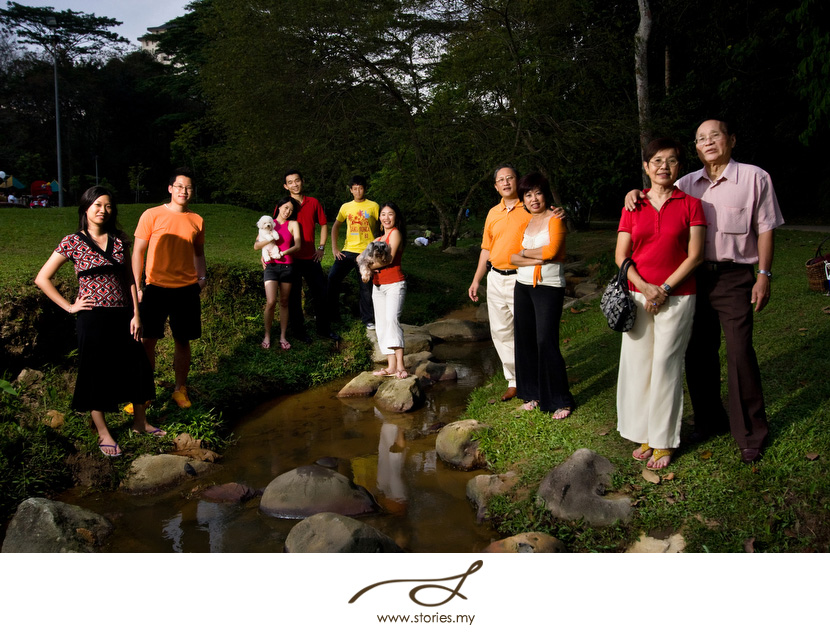 What a way to end the portrait session! They are super flexible!