Happy New Year to all our blog readers! I do apologize for the lack of updates lately. One week without a post feels like an eternity of silence! Truth is, we're really swamped with year-end shoots and edits. It's been really tough juggling so much work, but we're moving along! Every year, I try to make and keep my new year resolutions, but at the moment, my new year resolutions look a little like this:

* What the Duck is one of my favourite comic strips!
So yeah… part of my new year resolution is to not be overly nerdy, keep a good work life balance, and to be more up to date with my blogging! There are many weddings which are still sitting patiently in my hard drive, waiting to be blogged.
Here's one that I absolutely have to share with you. Top 3 reasons why I love this wedding:
1. It's a fun fun fun wedding! It all started when I read their wedding invitation card…
Seven years ago, in the faraway land of Cyberjaya, Ian met Joanne at a Christian Fellowship gathering and was smitten ever since. Thankfully, Mr & Mrs Lee Kah Meng and Mr & Mrs Chow Cheng Hock approved of their relationship and they didn't have to elope. So come and witness the union of these two souls on 5 November 2011. They will profess their love and commitment to each other at Good Shepherd Church at 11am, and share the rest of their story with you over food and drinks at The Bankers Club from 6pm onwards.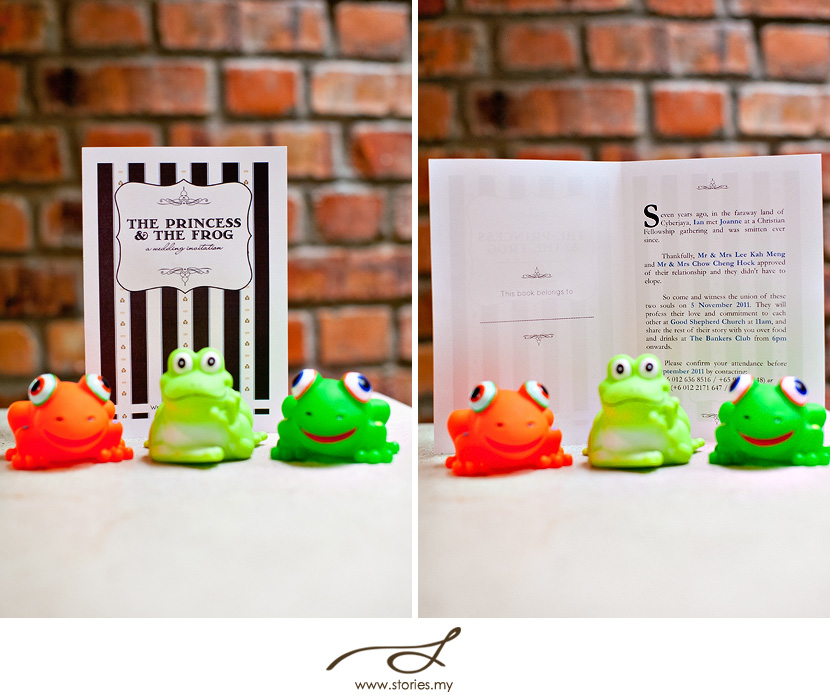 2. The groom uh, looks a little unconventional.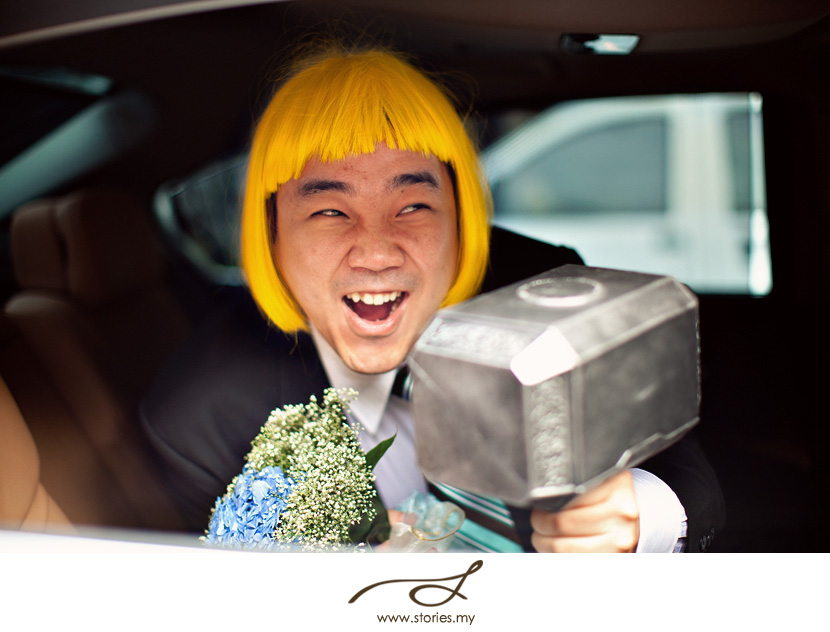 3. The bridal party were dressed in our Stories' theme colour! (light blue & brown!) Hip hip hurray!