Family gatherings are a perfect opportunity for a photoshoot, whether its a birthday party or festive gathering. However, getting a great family photo sometimes requires a little more than just smiling at the camera. There's some prep work involved and it's called "styling". You don't have to be a professional fashion consultant to do this. In fact, it's quite easy! Here are four ways to start having better looking photos with just a little bit of styling done right.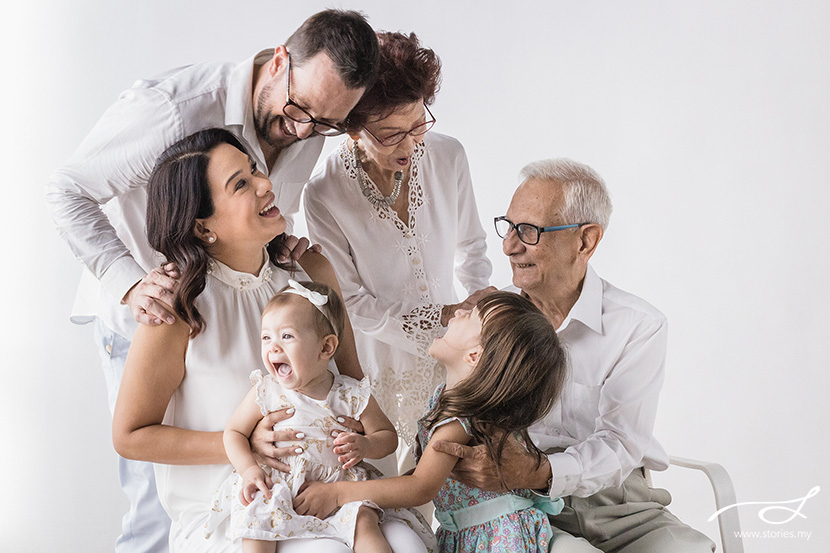 1. Consider your location and backdrop
If your photoshoot coincides with an event such as a birthday party or a dinner, think about how the location will look like: What colour will the wall or backdrop be where your group will be standing? Here's a good rule of thumb you can follow: 
Plain background – You can wear either plain or bright colours, and outfits with more patterns. However not everyone should be wearing prints or else the patterns might clash, making overall photo look too messy. 

Busy background – It's best to wear outfits with plain colours (no patterns) that complement the background. Eg. A green leafy background can go with full white outfits or white and khaki colours.