Some time back, I photographed some portraits of Joanne for her 30th birthday and it was on that shoot that I met Si Howe. He struck me as a really fun loving, supportive guy who was ever willing to give Joanne a hoist to entertain her ideas of climbing trees for pictures. As we got to know each other more later, it struck me that they were two opposite personalities totally in love with each other. Si Howe, an obvious extrovert, was telling me all about his Ipoh wedding at his family courtyard home (where EVERYONE in their family holds a wedding!) and enticing Nigel and I with stories about giant Tanjung Tualang prawns served during the luncheon.
Needless to say, we were definitely looking forward to this wedding!
We were really smitten with the wonderful classic family home that we had the privilege of shooting in. Since Si Howe's family was a large one, the tea ceremony took quite a while, serving approximately 180 people! One of the biggest challenges we had was doing a huge family photo that could accommodate everyone. At the entrance of the home (image below), it was hot in the midday sun, so to get everyone to stand / sit there even for 15 minutes would be really challenging. But the worst thing is that everyone would be squinting as they had to look towards the direction of the sun. So we moved everyone to the back of the house instead for the photos. Though it was very warm still, at least people weren't squinting as much!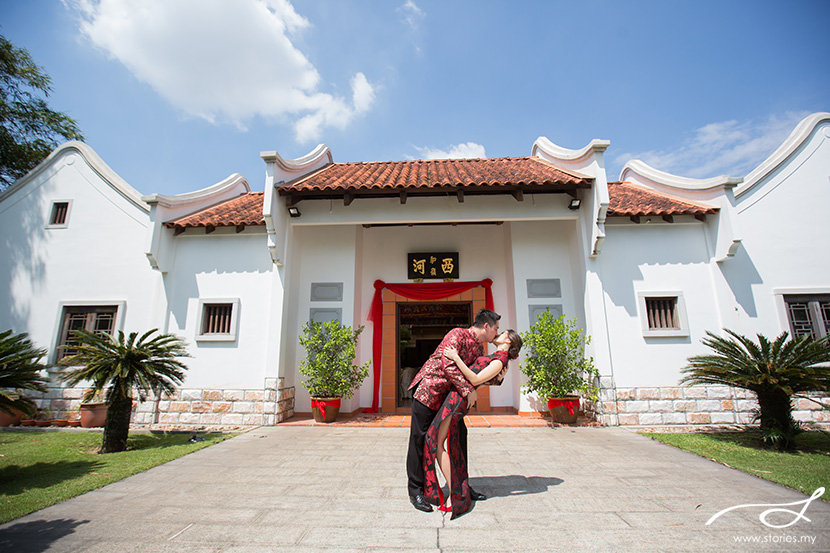 I love this marital bed that symbolises their union. Si Howe told me how he and another cousin  had to painstakingly take the bed apart from another cousin's home and transport it to this place. And then he had to put it together again, pretty much like a jigsaw puzzle. If you look carefully, you will see his yellow sticker notes on the bed frame which we 'conveniently' left in the shot. Tells a story!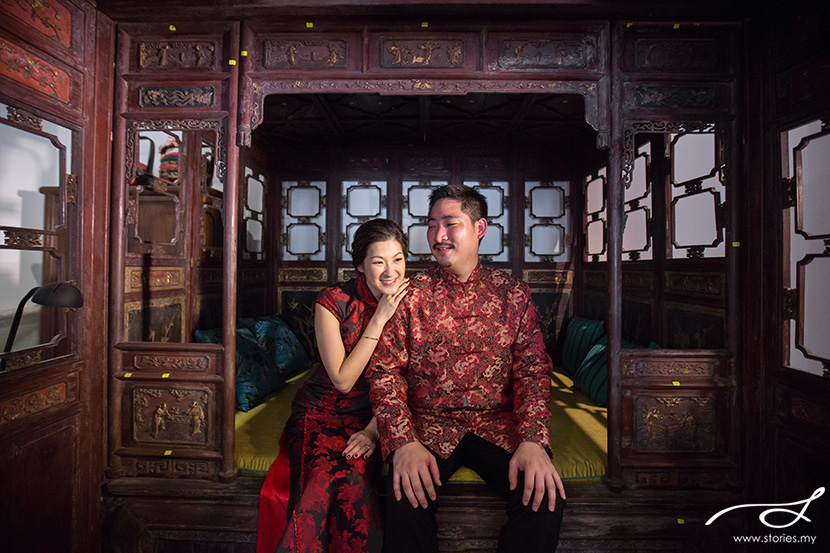 Continue Reading