Our 3rd Bloom Workshop was held in beautiful, heritage Penang where tradition meets modern art ideas and creativity abounds. As usual, we had the support of wonderful sponsors such as Schmidt Marketing, WCA Fine Arts, Simplr, Kitty Bakes, My Hyper Store, Black Milk Studio, Barnyard & Prairie and That Special Occasion. Our 3 day workshop focused entirely on the art of posing and portraiture, and the participants had a great time with the theoretical and practical sessions.
I personally find teaching satisfying, though pretty exhausting. I've conducted about 20+ workshops and also taught photography and film editing to college students through out the past 8 years. It's a challenge to think of how to verbalize your thought process and simplify it to students. I guess the good feedback I receive from my previous participants have shown that I am doing some things right!
If you ask me, I don't think I'll ever give up actual photography work for teaching. I still love creating images through my lens and making my clients happy when they see those images. But every now and then, you'll find a workshop or two coming your way from us.
Here's some highlights from the workshop. Enjoy!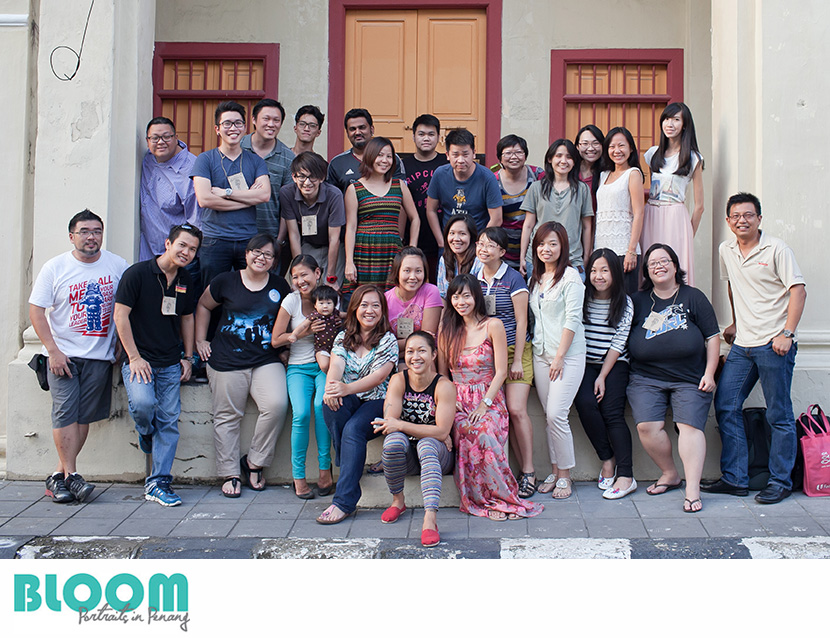 The four Bloom girls speaking at the workshop – Anna-Rina, Fiona Lim, Asther Lau and myself.